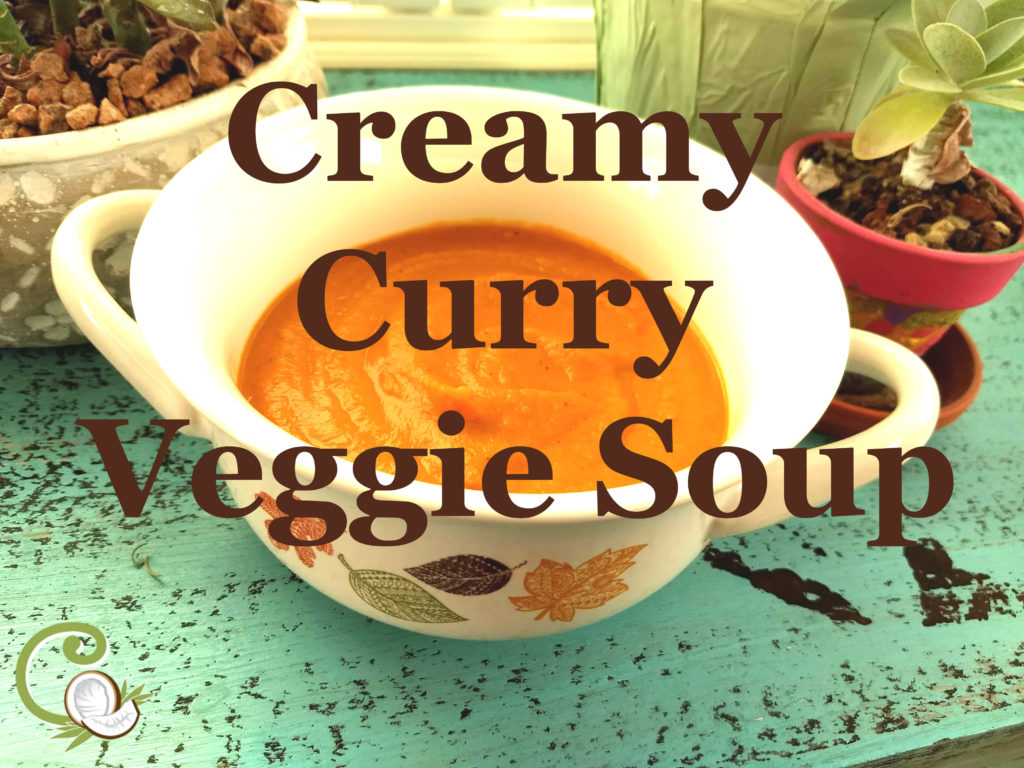 Fall means pumpkin spice, sweaters, pretending leggings are actually pants and my favorite: SOUP! I love having soup for dinner. It's warm and comforting, and so easy to make. It's also a great way to get in some extra veggies.
This soup is on a whole new level of awesome. Roasting veggies is my favorite way to eat them. So roasting veggies and then turning them into a soup is pretty much the perfect combination. And adding curry is the perfect flavor. Even veggie haters will love this soup.
One thing that makes this recipe so easy is my Instant Pot. The Instant Pot is my favorite for soups. I love my slow cooker but something about pressure cooking soup makes it taste and feel like it's been cooking for hours. I love it! And it only takes 5 minutes once it goes into the Instant Pot. You could even roast the veggies in advance and then add them to the Instant Pot when you get home in the evening. If you don't have an Instant Pot, you can cook the soup in the slow cooker on low for 4-6 hours or boil it on the stove for about 20 minutes. The veggies are already fairly soft, but this makes them soft enough to puree and helps all the flavors blend together.
If you're like me and eating dairy makes you feel completely awful, you may be missing out on creamy things. The solution: coconut milk. Any soup recipe that calls for heavy cream can be just as (if not more) delicious with coconut milk. It's extra fitting in this soup as coconut and curry go well together; and not just because they both start with "c."
You could easily add chicken or a ground meat to this soup to give it extra protein, but I love it plain. Now go put on some leggings and have some soup.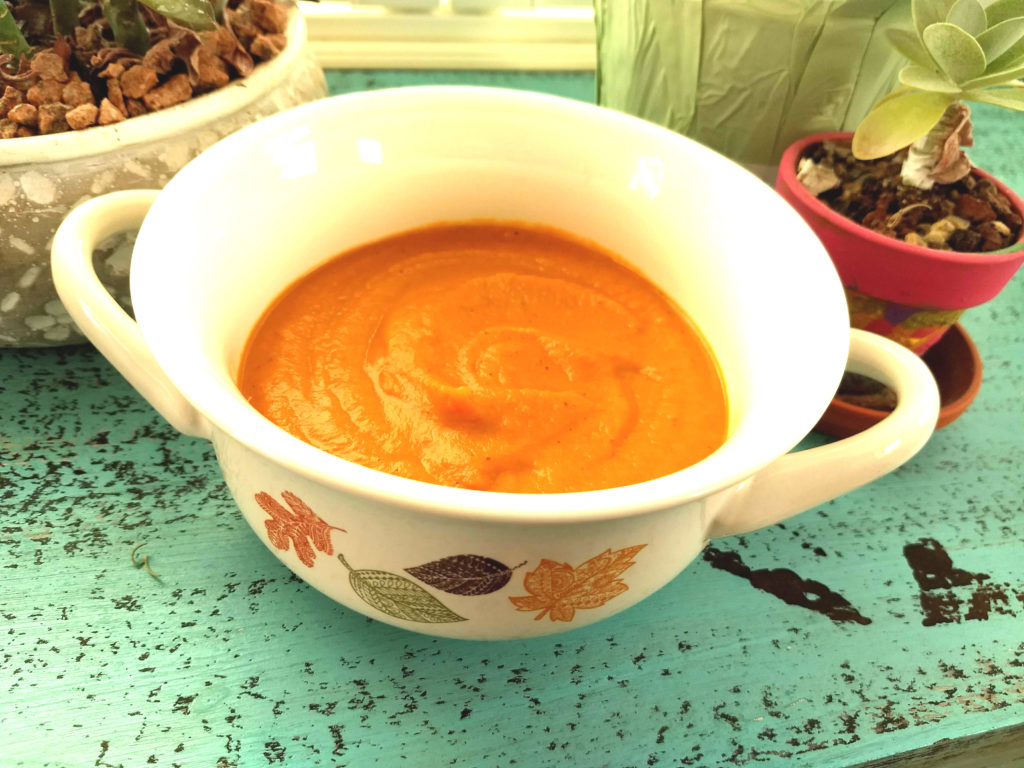 Preheat oven to 400 degrees.

Toss vegetables in avocado oil, salt and pepper and add to a sheet pan lined with parchment paper. Roast for 30 minutes.

Add cooked veggies to Instant Pot (or slow cook on low for 4-6 hours or boil on the stove for 20 minutes), along with vegetable broth and curry powder. Set cook to "manual" and adjust time to 5 minutes. Once cooking is complete, release pressure naturally or manually.

Using an immersion blender or a high powered blender, puree soup until it's completely smooth.

Stir in coconut milk and any extra salt and pepper to taste.