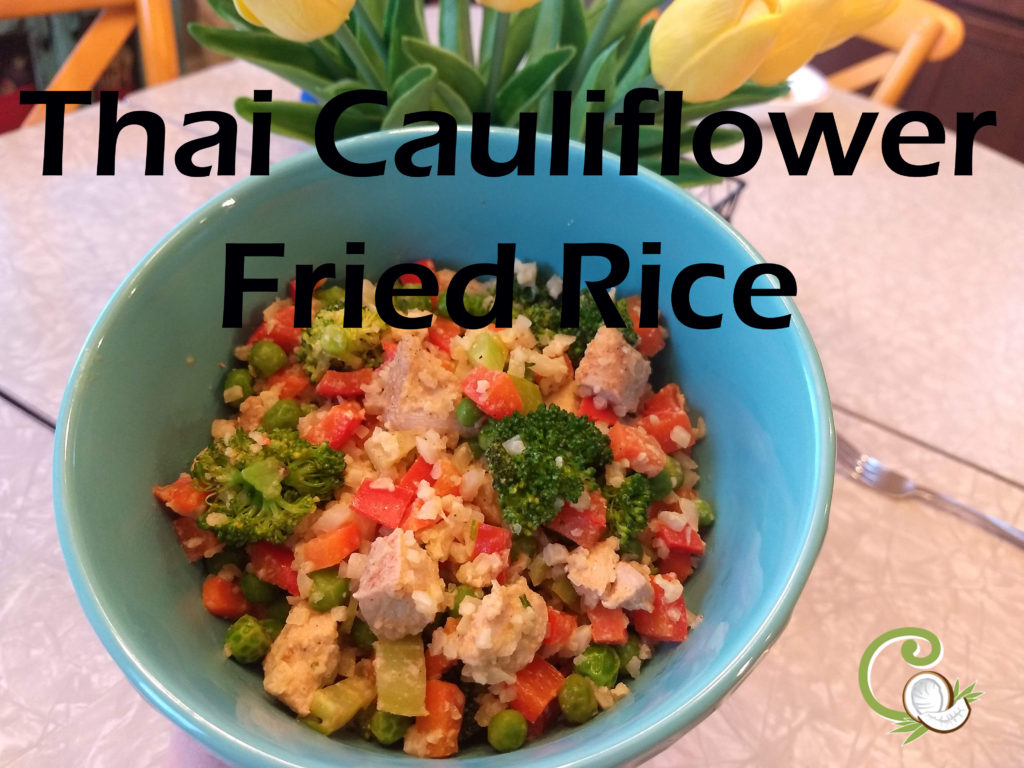 My husband travels a lot for work. While I miss him a lot, there are some things I take advantage of. I watch movies like "Pride and Prejudice." I don't have to worry about us waking each other up at night. But my favorite part is the food. I can make food he refuses to eat. And I do. Last week he was out of town and I made this delicious cauliflower fried rice. My husband thinks cauliflower is a horrible addition to any meal, so I usually save it for snacks and lunch, or serve it on the side.
This dish did not disappoint. It was full of both flavor and nutrients. While I'd still rather have him home, this definitely softened the blow.
The key to this dish is to dice all the veggies small and cook it in stages. Start with the heartier veggies and work your way up to the softer ones so everything cooks evenly.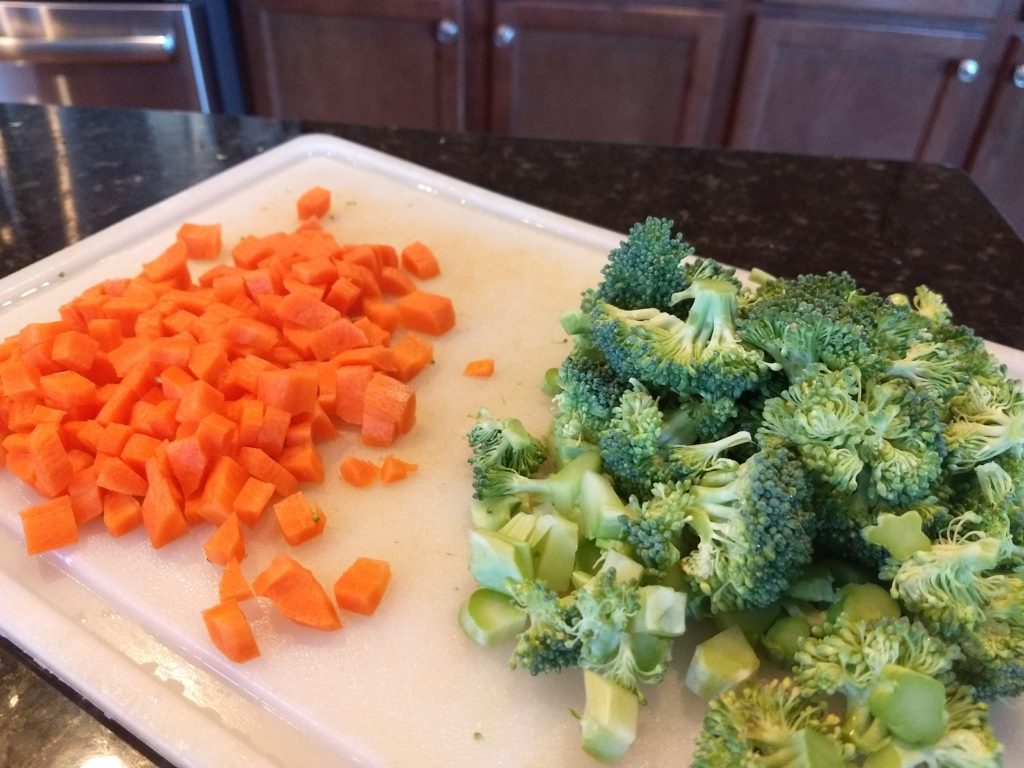 And can I talk about this sauce. It's so amazing. As I've mentioned before, I'm on a candida cleanse and can't have anything fermented. That means no coconut aminos or gluten free soy sauce. That has been really hard but this sauce is a great substitute. You can definitely use 1/4 C coconut aminos instead of the water to up the flavor, but it was still incredible with the water.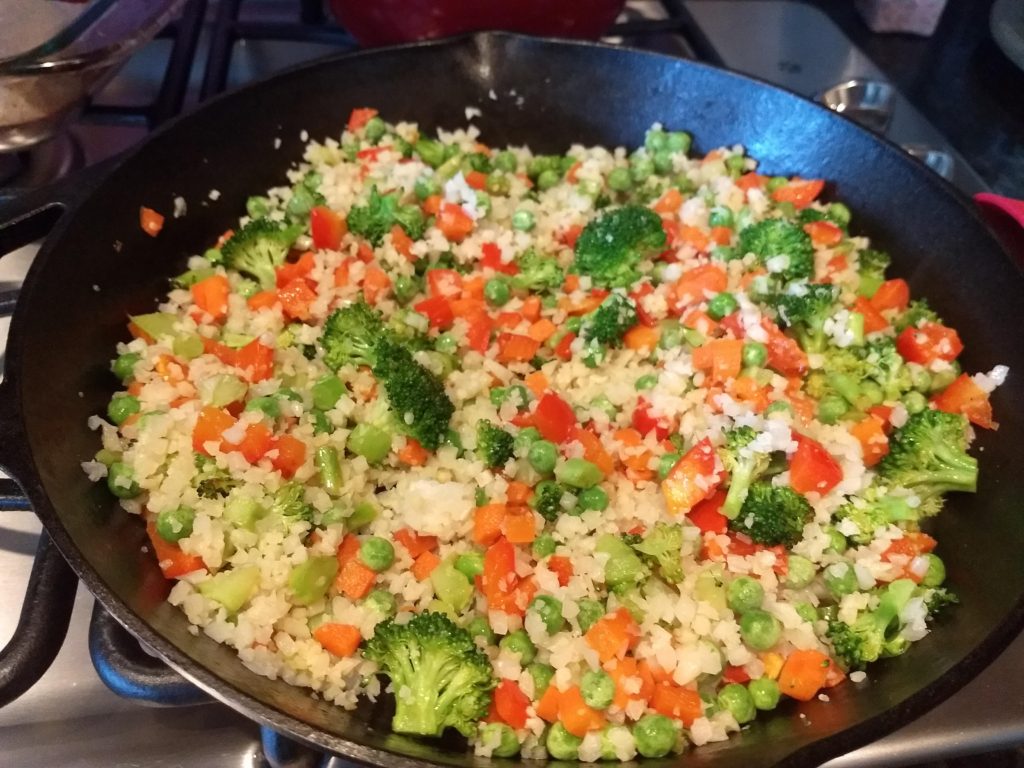 This is also versatile based on what you have/like. We used leftover pork chops for the protein but this would be great with chicken, ham, steak or any ground meat. We just always got ham fried rice growing up, so fried rice and pork seem to be the perfect combination to me.
Sadly, my husband has a few more trips coming up before summer. The good news is, this dish will get to make more appearances as I plan to have it every time he leaves town.