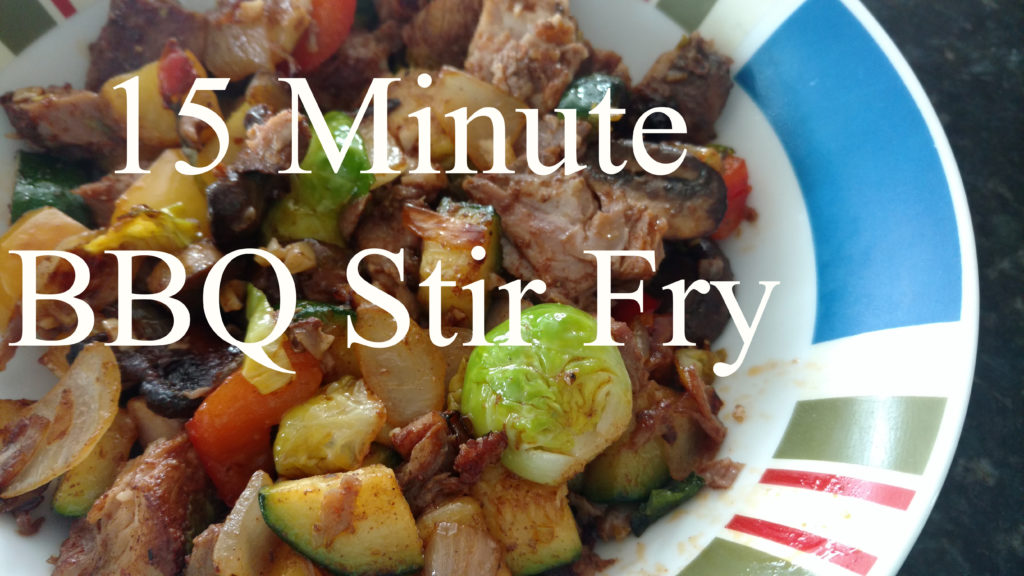 My favorite lunch is a salad. Not a wussy salad with veggies only and dressing on the side. I'm talking a salad loaded with veggies but also avocado and a nice , filling protein. YUM! But this week in Denver, we got snow. Cold, wet snow. So when it came time for lunch yesterday, I wanted something warm that didn't take a ton of time or dishes. I decided on a stir fry.
As I've mentioned before, I love a to make stir frys. It's a great way to mix together a ton of leftovers and have a great, filling meal. Yesterday my leftover addition was ribs. The day before I made ribs by covering rib meat in Diane Sanfilippo's Smoky Spice blend (click here for recipe), topping them with my N0-Sugar BBQ Sauce (click here for recipe) and cooked them in my slow cooker on low for 8 hours. They were AMAZING!
So for my stir fly, I stripped some meat off the bones, mixed it with some veggies, a little more smoky spice blend and some coconut aminos. It was so warm and delicous! Plus with all those veggies it was loaded with great nutrients. I've listed the veggies I used but feel free to customize this how you like. You really can't mess it up!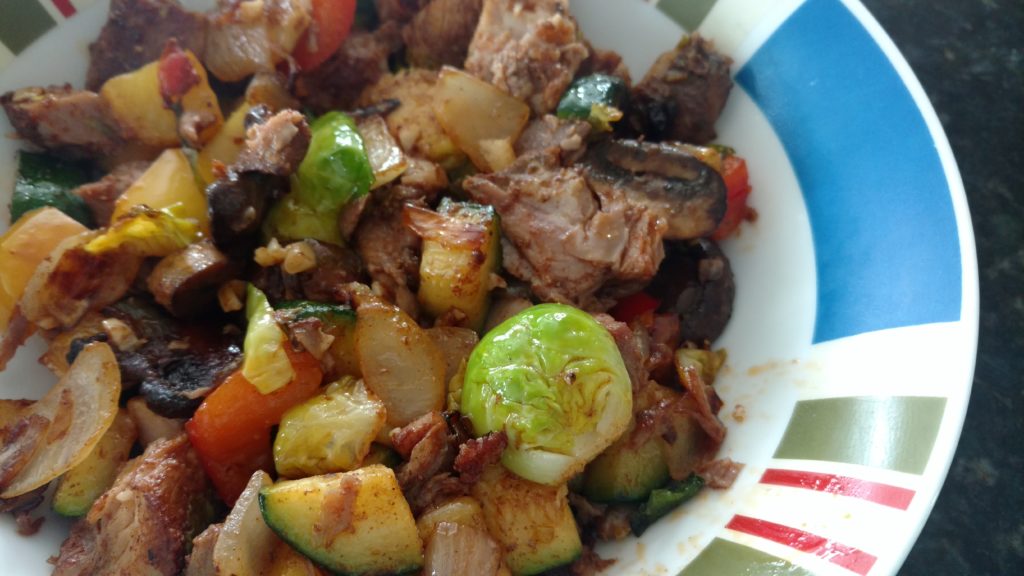 Heat Avocado oil over medium-high heat in a large skillet or wok.

Add in onion, peppers, Brussels sprouts, zucchini and mushrooms and cook for 5 minutes.

Add in garlic, rib meat, smoky spice blend, salt and pepper and cook another five minutes.

Add in coconut aminos all at once and mix well.