It's summer! That means we're all under a social obligation to barbecue. We love to barbecue, whether it's just with our family or friends, it's always a fun time. But, barbecue often means cookies, packaged chips, etc. And for some reason, eating outside makes it easier to over-eat. I'm not sure why and maybe it's just me, but if we eat cookies on a Friday night at the dining room table, I'm usually satisfied with two. If we eat them outside at a picnic table, I usually down 5-10 cookies. And that's just the dessert. While one pork chop is fine for a weekday indoor dinner, at a barbecue, I can eat a hamburger and a couple hot dogs. So if you're like me, you may want to check out this list of healthy barbecue dishes.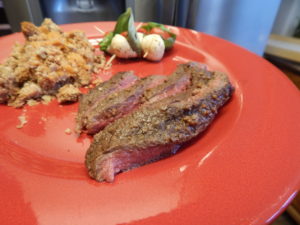 The best way to get perfectly cooked stake is on the grill. And this steak has amazing flavor and since the marinade is just 5 ingredients, it's super easy to put together.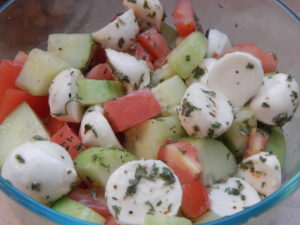 This salad goes well with almost any meat. Plus, it's durable enough to travel well for a picnic or to take to a friend's house.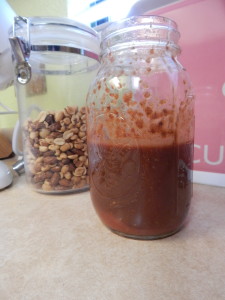 Have you ever read the nutrition label on your favorite BBQ sauce? Go do it. Now… Are you shocked!? BBQ sauce is usually packed with sugar. This BBQ sauce has all the flavor without the sugar. It's great on chicken, pork chops, and hamburgers.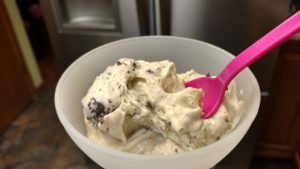 We're big ice cream people in our house, especially during the summer. This ice cream is cold, creamy and sweet with only 5 healthy ingredients.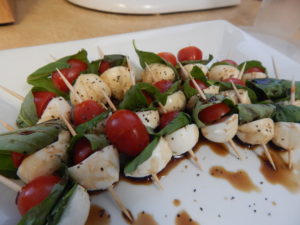 These delicious cheese, tomato and basic skewers work as a side dish or an appetizer.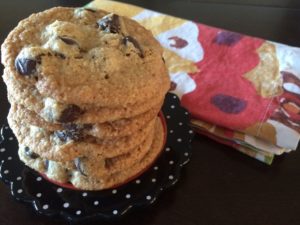 These chocolate chip cookies from Livin Paleo are the best healthy chocolate chip cookies I've ever had! Cookies are a great dessert for a bbq. They're easy to transport, don't require dishes and are universally liked.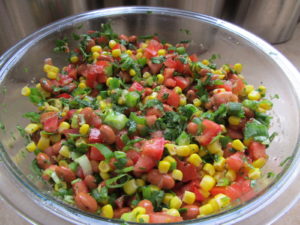 I've taken this to several barbecues and it always gets great reviews. We serve it with tortilla chips, plantain chips or just on a plate. It's versatile, yummy and has protein and veggies.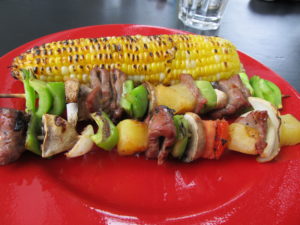 Kabobs are a nice change up from hamburgers and hot dogs. They are easy to customize and an entire meal on a stick!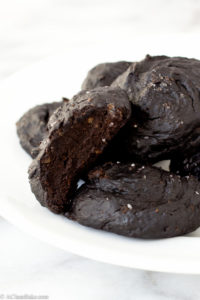 These Fudgy Detox Cookies from A Clean Bake are another great healthy cookie to take to a barbecue. Plus, these are the easiest cookies you can possibly make.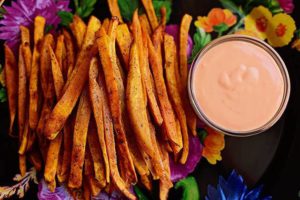 These sweet potato fries from The Pioneer Woman are a staple in our house. They are a classic side dish you don't have to feel guilty about.