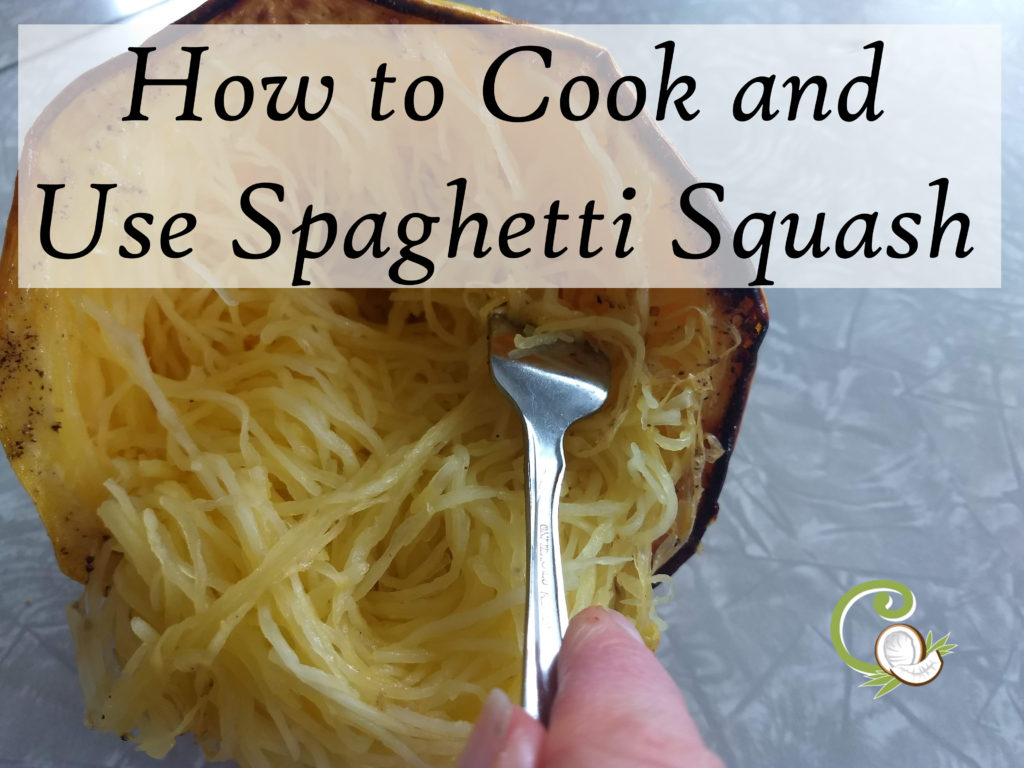 I love spaghetti squash. It's definitely earned its place as my favorite vegetable. I generally plan a spaghetti squash dish once a week, and always bake two so I can have some for lunch leftovers. Of course, I now have to fight my 8-year-old daughter for the leftovers, so I may have to start making three. Luckily, spaghetti squash is extremely easy to make.
First: Cut it in half
For years I cut it length-wise. Basically my fingers were in great danger everytime I made spaghetti squash. Then one morning I was listening to the Balanced Bites Podcast, and they suggested cutting it around the middle. Life. Changing. It's SO much easier and cooks just as well.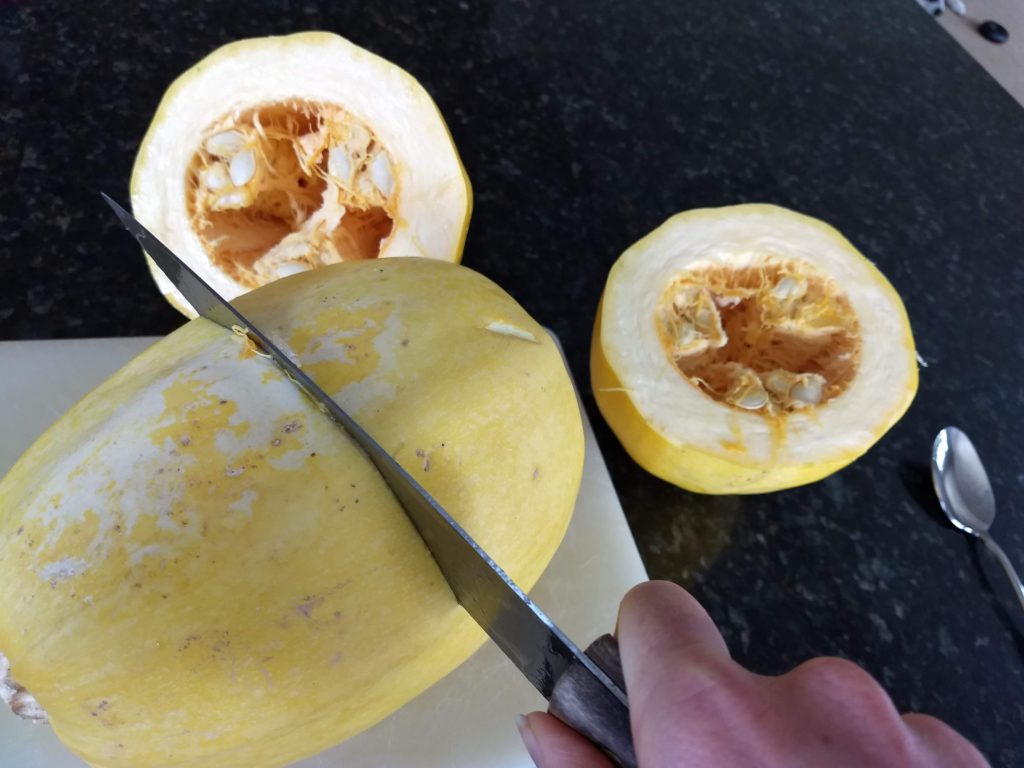 Second: Clean it out
Just scrape it out with a spoon just like you do a pumpkin. But a spaghetti squash is smaller and much easier to clean out than a pumpkin.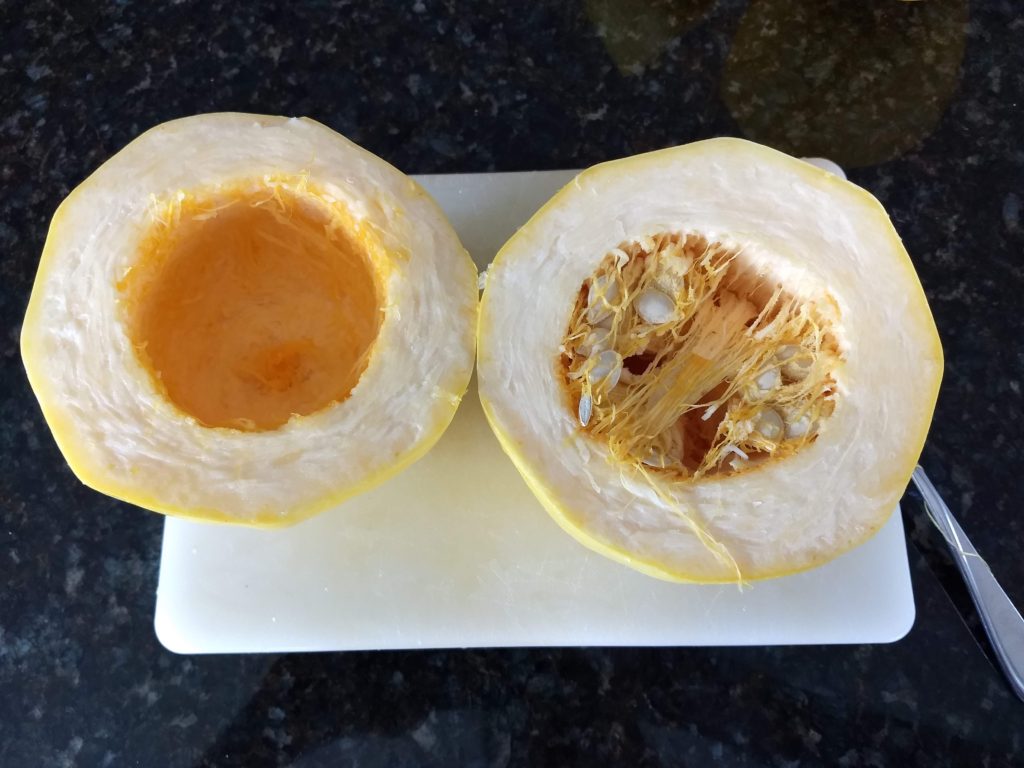 Third: Season it
I drizzle each half with a bit of avocado oil and sprinkle on some salt and pepper. That's it!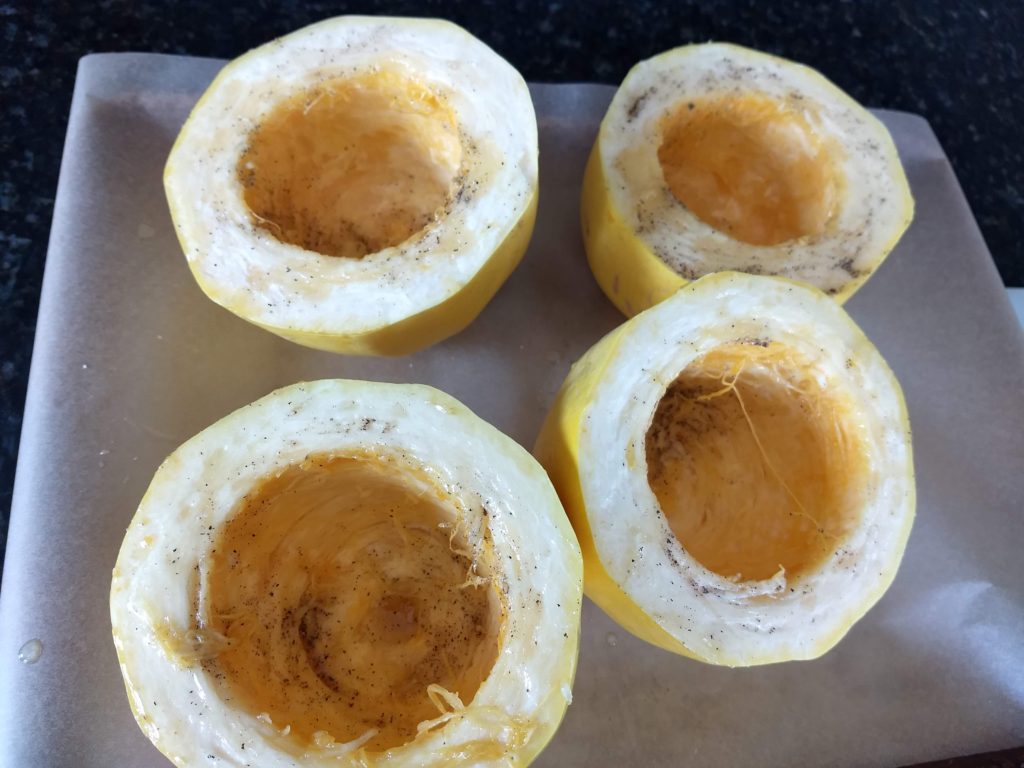 Fourth: Bake it
Turn each half of your squash cut-side down on a pan lined with parchment paper and bake it at 400 degrees F for 45- mintues to an hour. You know it's done when the tops are brown and it's soft to the touch.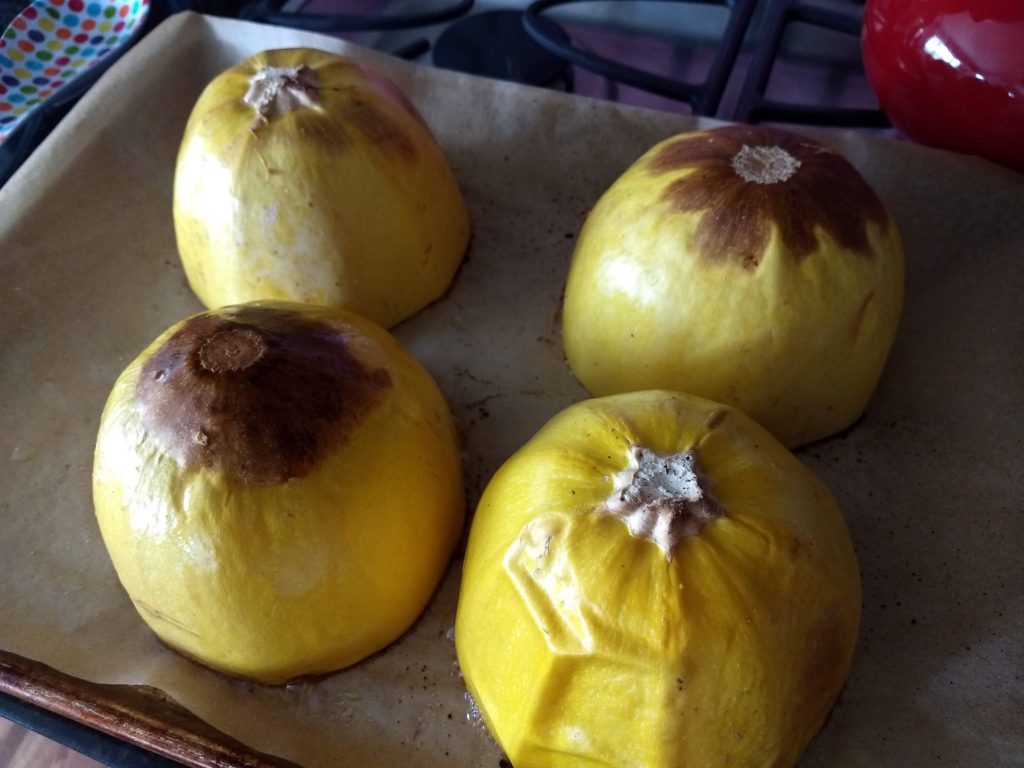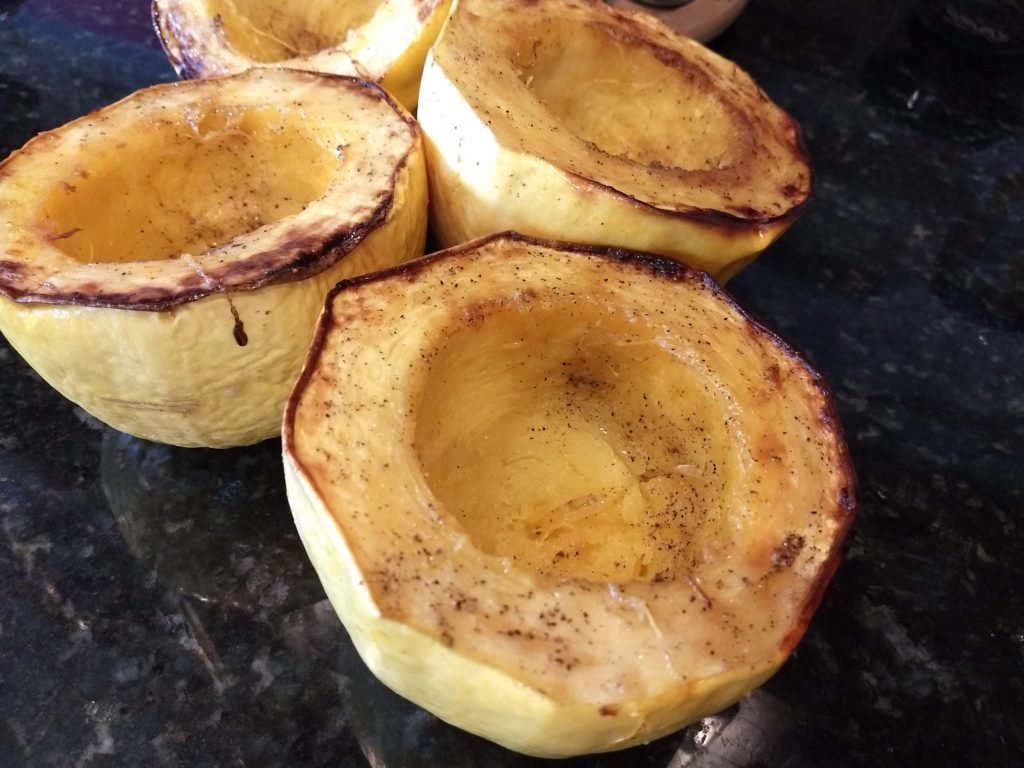 Fifth: Scrape out the "spaghetti"
I always let it cool a bit before I scrape it. To get the "spaghetti" out, just use a fork on the sides of the squash.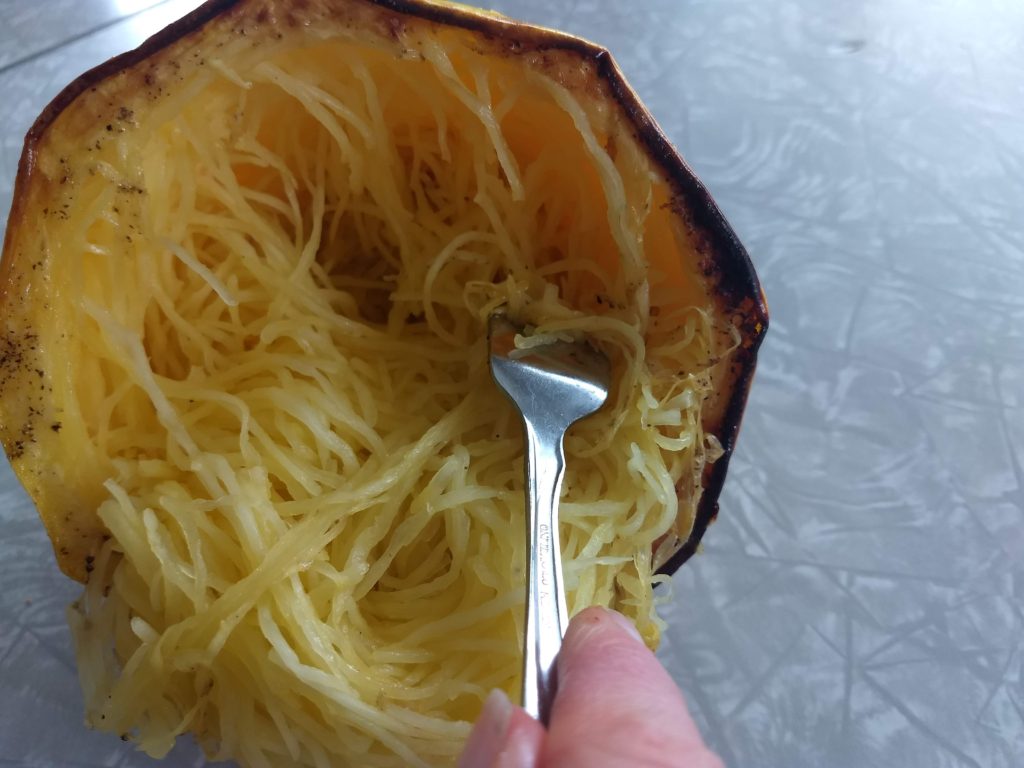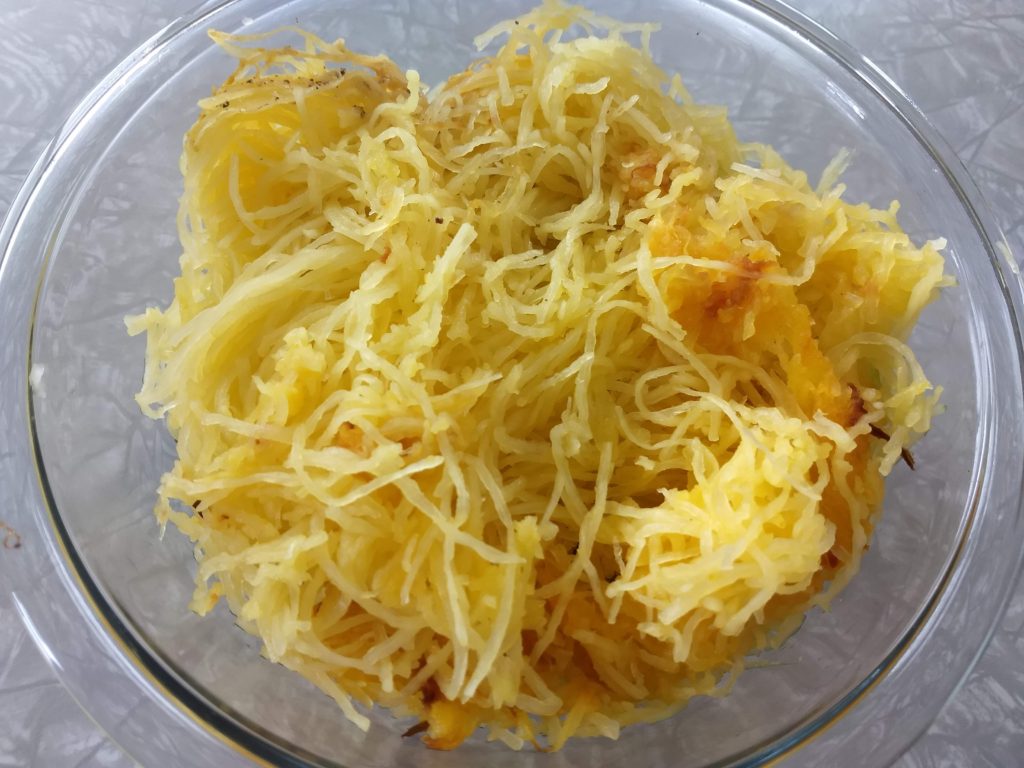 That's it! Easy, nutritious and yummy. Spaghetti squash is also high in fiber and vitamin C so those are added bonuses.
Now what do you do with this delicious vegetable? I've listed some of my favorite ways to eat spaghetti squash.
My top pick: Pesto!!
I love pesto! I just make some of my Dairy-Free Pesto (click here for recipe) and mix it in. We serve this as our veggie side dish regularly. Sometimes I'll add in some chicken and tomatoes for a full meal, but the pesto alone is an amazing dish!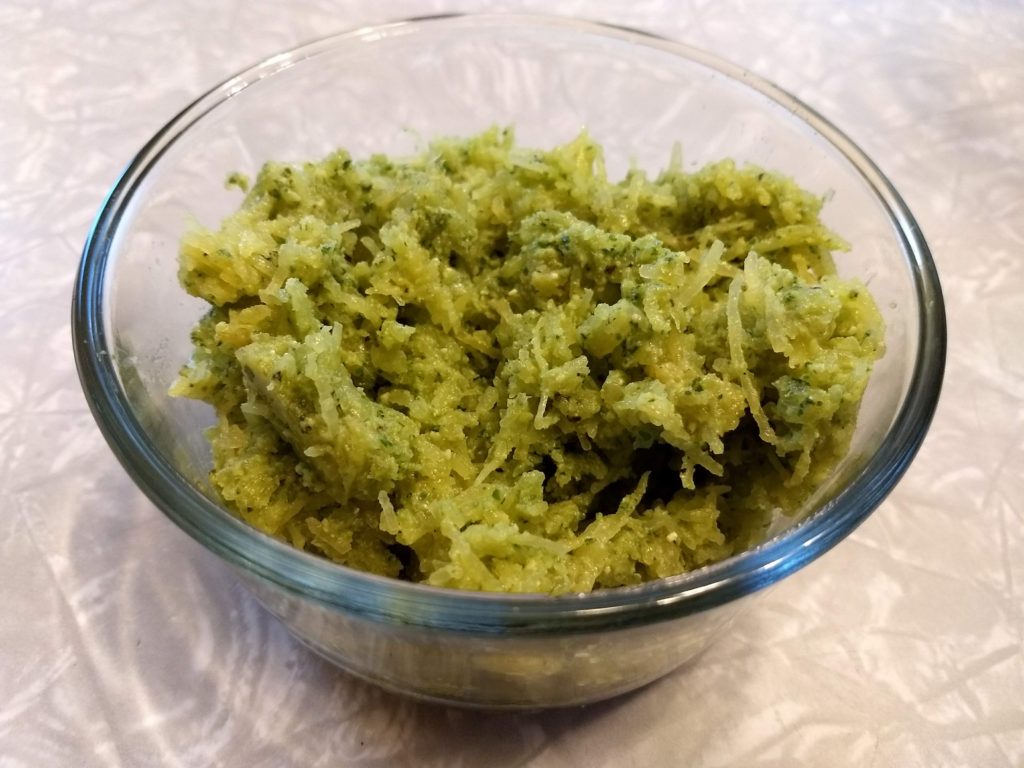 Classic Spaghetti
If you love spaghetti but can't do the pasta, this is a great alternative. We just brown some ground beef with salt, pepper and Italian seasoning. Then we top it with whatever no-sugar, organic marinara sauce we have on hand or my homemade marinara sauce (click here for recipe). We sometimes stir in a bit of full-fat coconut milk to make it even creamier. If you haven't tried that, you're missing out.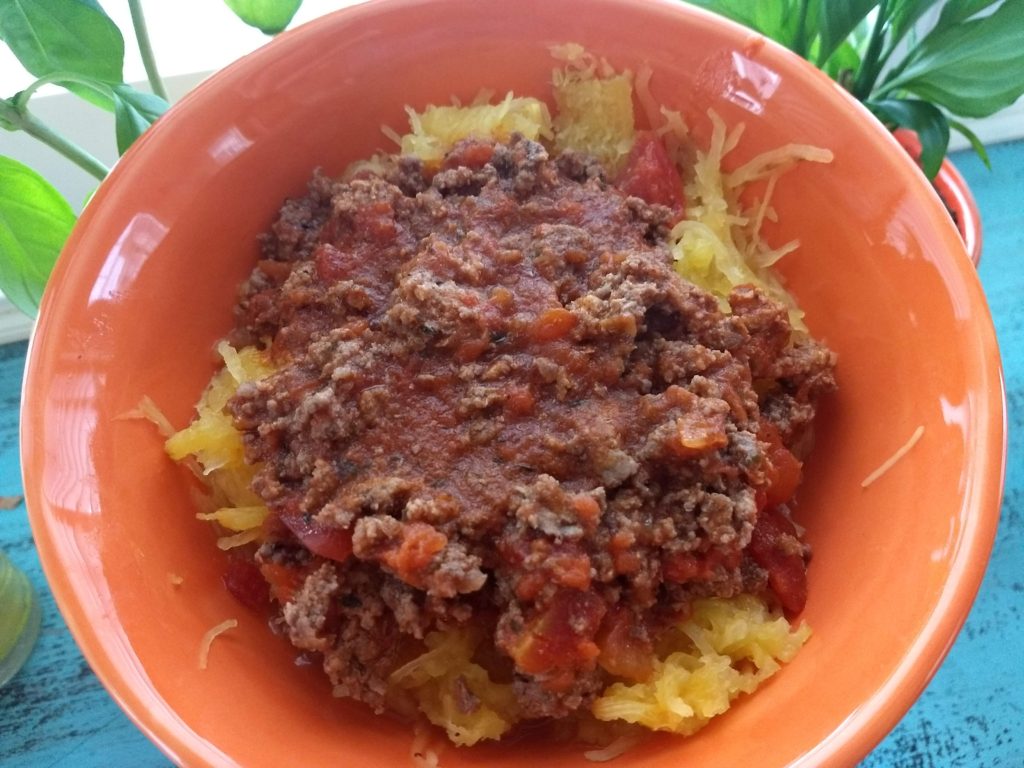 Shredded Meat, Tomatoes and Spinach
Something about tomatoes and spaghetti squash go so well together. I add whatever leftover roast I have on hand and a handful of spinach and small tomatoes. Then I warm the whole thing up in the microwave. So fast and easy!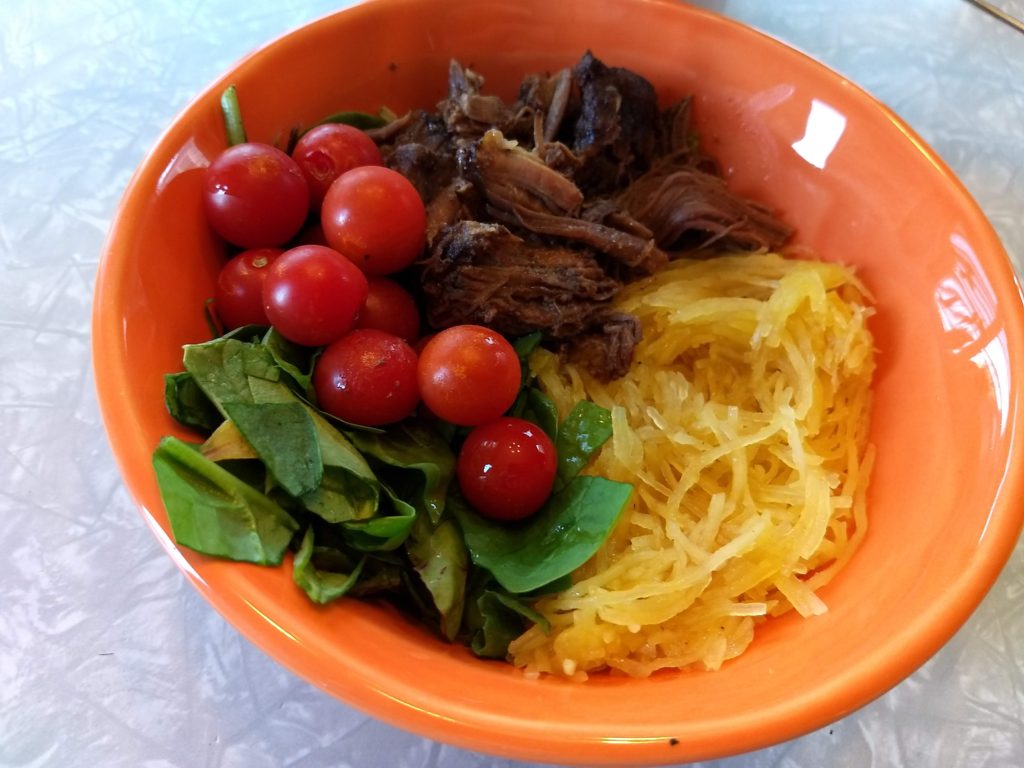 Sausage, Spinach and BBQ Sauce
This is a great dish because it comes together with things I always have on hand. I always keep a jar of my No-Sugar BBQ Sauce (click here for recipe) on hand for meat, dressings, soups, etc. We also keep True Story brand sausages on hand for quick meals. To put this dish together, I add the leftover spaghetti squash, some spinach leaves, a sliced sausage and a bit of BBQ sauce to a skillet and heat it all up together.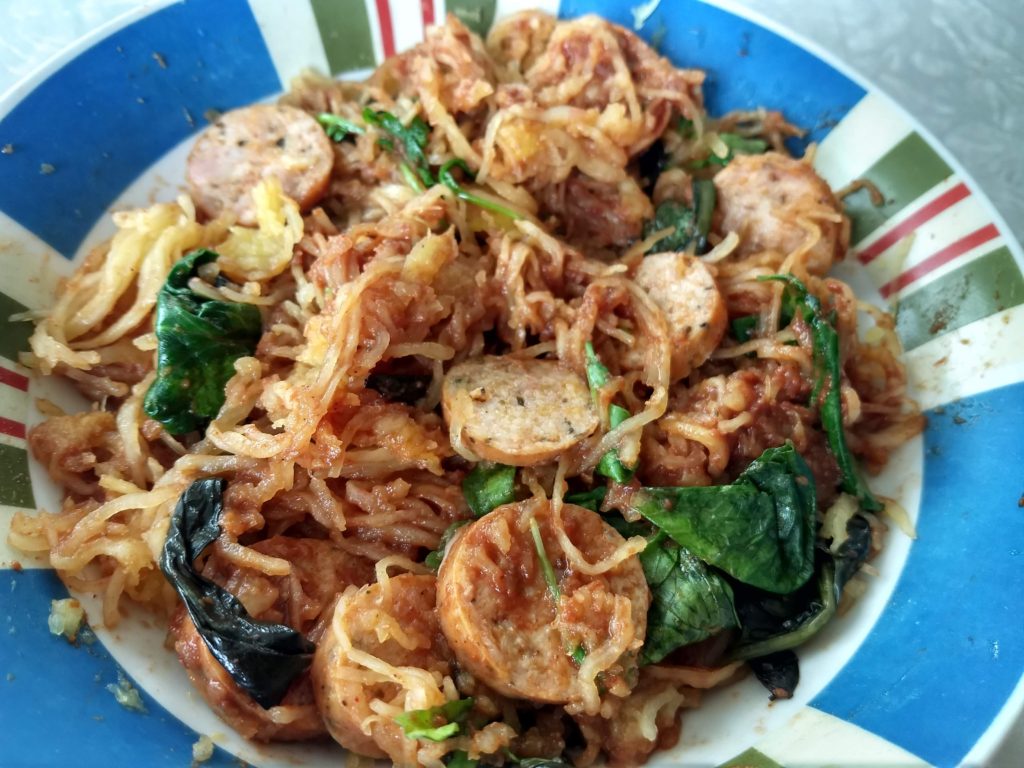 Steak, Broccoli and Your Favorite Dressing
Since spaghetti sauce is a veggie, you can almost treat it like a salad, topping it with your favorite salad dresssing. Add in a bit of steamed broccoli and a seared steak and it's a full meal! My favorite sauce for this is my Roasted Red Pepper Cauliflower Hummus (Click here for recipe). I love this stuff with broccoli so this combination is perfect for me. I cook the broccoli in a skillet, then add in the sliced steak when the broccoli is almost done. Then I add in the leftover squash and dressing just to heat everything through.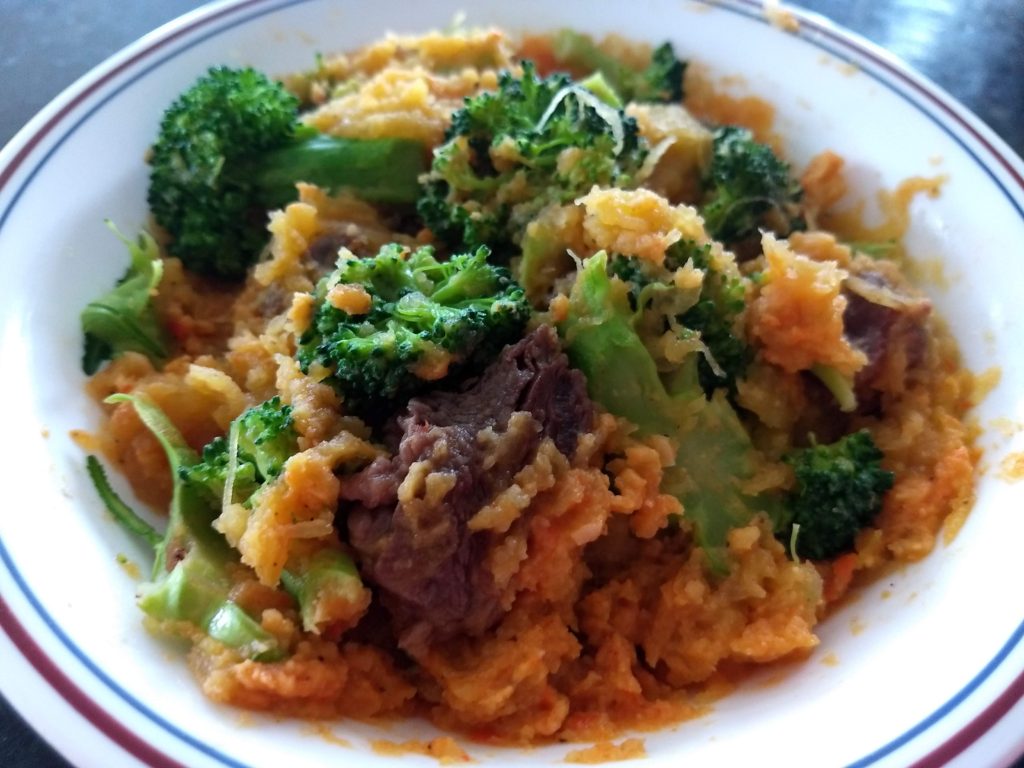 Ultimate Leftover Plate
I LOVE to combine all my leftovers on a plate. This day I used leftover squash, chicken, roasted veggies and pesto. Really all you need is a meat, some more optional veggies and a sauce. YUM!!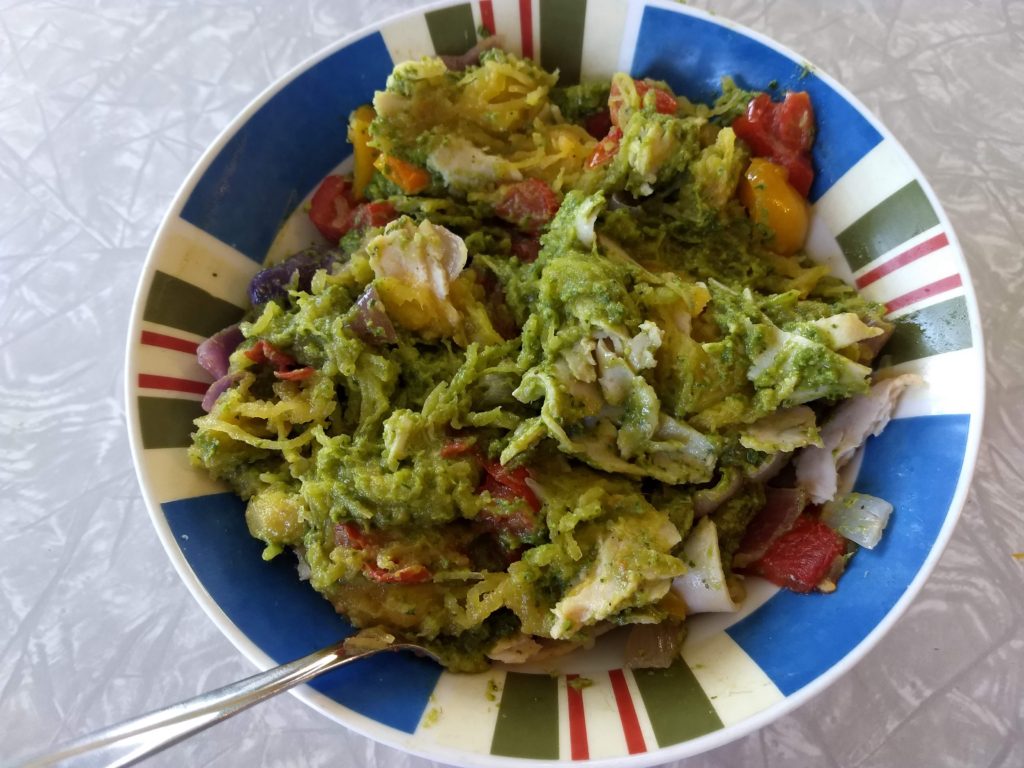 Some of my favorite recipes from others to make with spaghetti squash are:
What's your favorite way to eat spaghetti squash?
Preheat the oven to 400 degrees.

Cut the spaghetti squash in half around the middle and clean out the seeds.

Divide the avocado oil, salt and pepper equally among the spaghetti squash halves.

Turn squash cut-side down on a parchment-lined baking sheet and bake for 45 minutes to an hour. The squash is done when they are brown and soft.

Let the squash cool for a bit and scrape out the "noodles" with a fork.