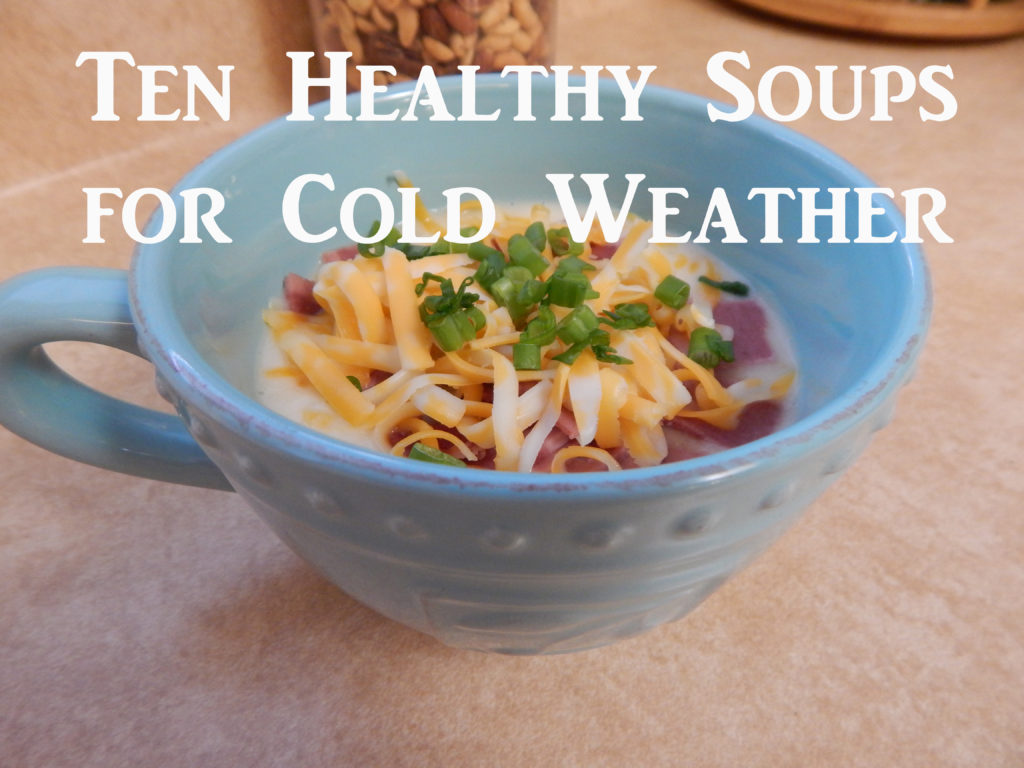 When I was a kid, we had a tradition to eat chili and cornbread the first snow of the year. I grew up in Wyoming, so that first snow was usually in early October. That's right. I know what it's like to have to wear a winter coat under my beautiful princess dress and bulky snow boots to go trick-or-treating.
So now, a few decades later, I still get excited when I think about chili. It welcomes in fall and prepares us for sweater and hot chocolate weather. But this feeling doesn't just go with chili. Any soup qualifies as comfort food to me. Especially if I eat it in sweats. And by dinner, I'm generally in sweats.
So because I think you all need some comfort in your life, here are my favorite healty soup recipes. Hopefully we won't have snow for a while, but a cool, cloudy day is more than enough excuse for a bowl of soup.
I thought we'd start with actual chili since I made you listen to my chili story. This chili is extra warm and comforting due to the addition of cinnamon and cocoa and won't even give you the toots since it has no beans. You're welcome for that by the way, as is your spouse.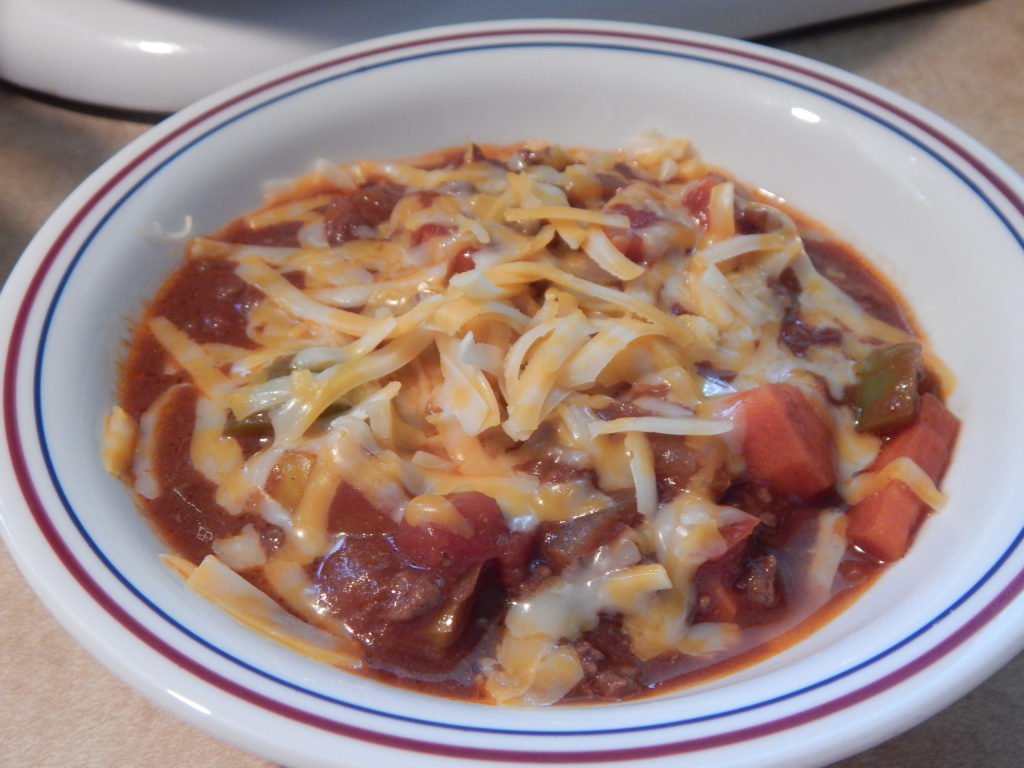 There's something about food being creamy that makes it extra comforting. I don't know. Maybe it reminds us of being babies when we didn't have to do anything for ourselves. Hmmm… Whatever the reason, this soup is yummy AND creamy. Plus, since it's made with cauliflower, you get the extra boost of veggies. And it's topped with bacon. Bacon makes everything better. Food, relationships, traffic, etc…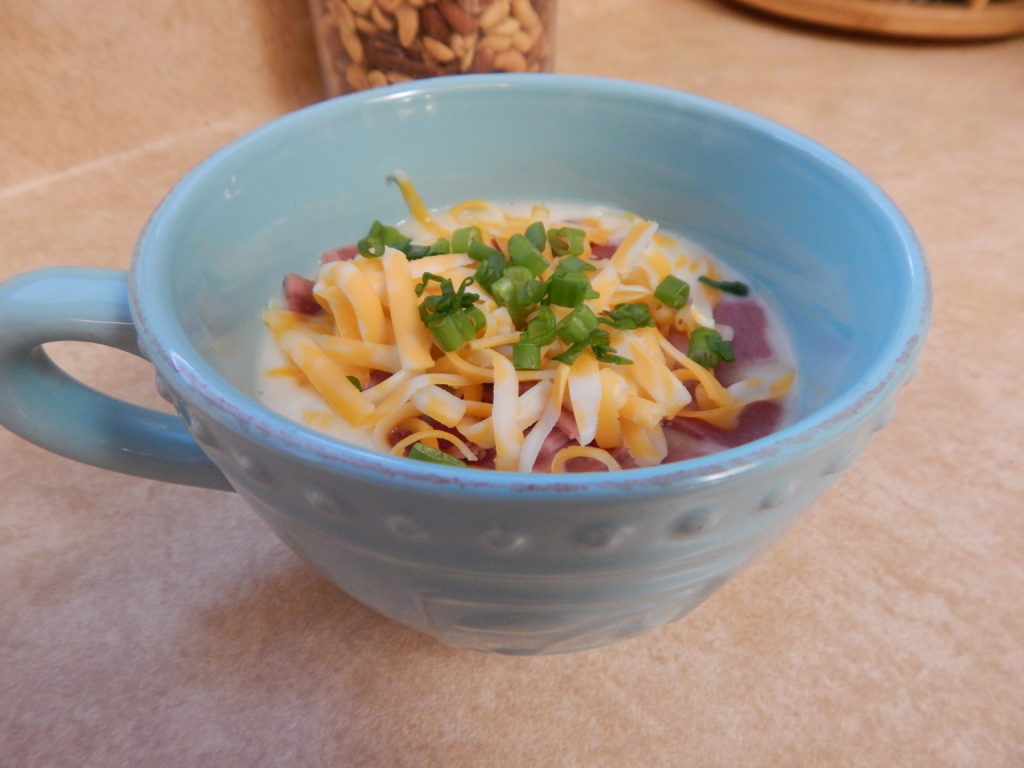 My whole family loves this soup. Like bacon, sausage makes life better. The pesto in this soup gives it an extra level of flavor that makes it more than just an ordinary soup. Adding pesto is also an easy way to get extra flavor without a lot of extra work. I don't like spending more time on dinner than I have to. I like to spend my time doing more exciting things like scrubbing marker off my wood floor.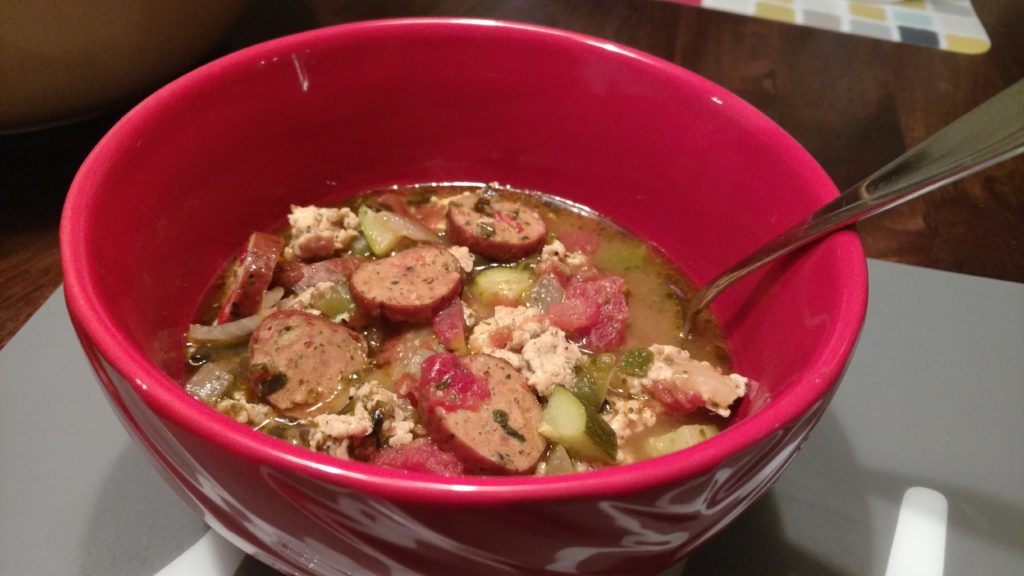 The best thing about this soup is the apple. I love the burst of sweetness it gives to this savory soup. Plus, it has curry an curry is always fabulous.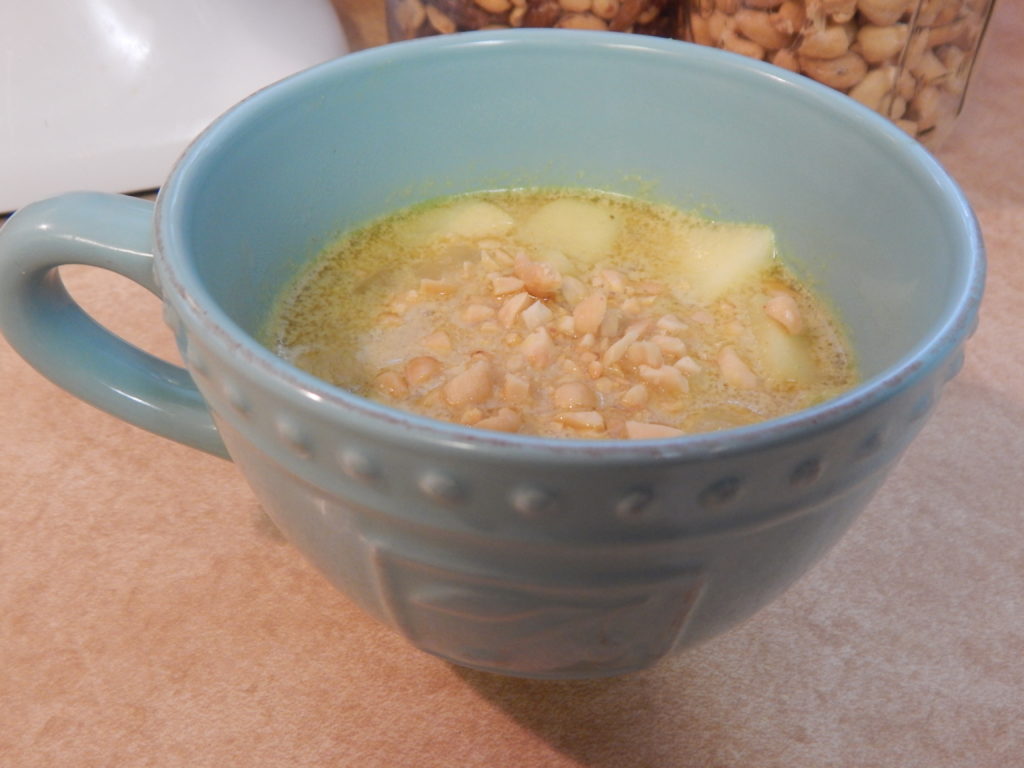 I love this soup from River North Paleo Girl for many reasons. One, it's so easy to make. I don't even have to remember to thaw meat. Two, it makes a ton and freezes beautifully, so I can always freeze half. Three, it tastes AMAZING! I love to make this soup if I need to take a meal to a sick friend or if we have company. I always get nervous when I'm making dinner for company because we eat so differently than most people. I don't want people to leave thinking, "Wow. Those people are gross." People love this so it's my go-to dish. The point is, if you come to my house for dinner, I'll probably feed you this.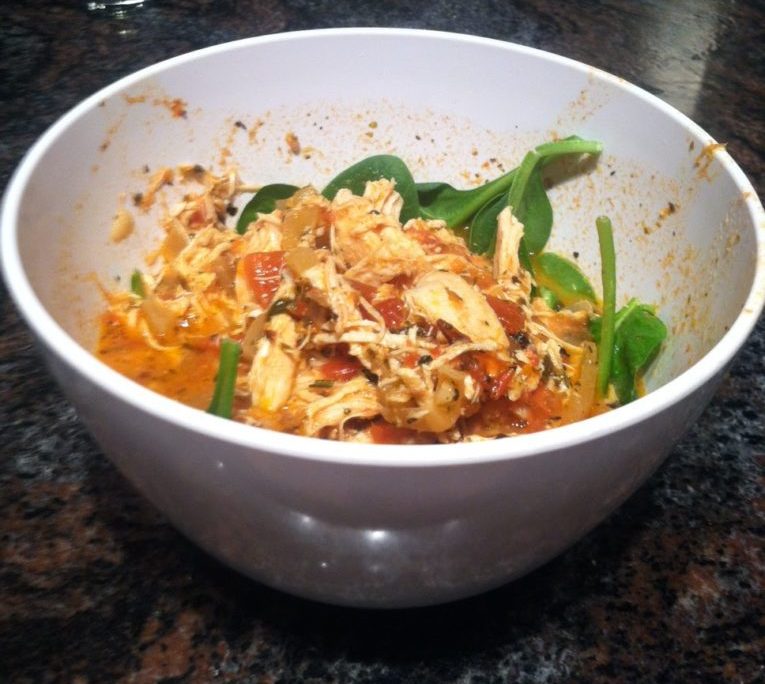 If you like stuffed peppers, you'll love this soup from Recipes that Crock. Plus, it's easier than making stuffed peppers and is easy to make for a big group.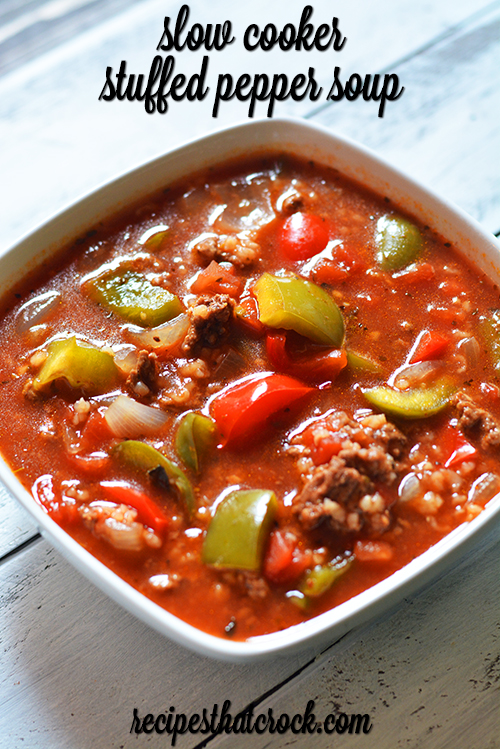 This famous soup from Olive Garden gets a healthy make over from Tastes of Lizzy T. It combines the health benefits of coconut, sweet potatoes and kale with the delicious flavors of BOTH bacon and sausage. We use white sweet potatoes in this soup which goes nicely with the other flavors. This soup is easy to make and tastes amazing. A few weeks ago my five year old sighed dramatically (which happens about a thousand times a day). When I asked her what was wrong (without a lot of sympathy because like I said… a thousand times a day) she said, "I'm just not sure if I like sausage or bacon more." The struggle is real my child. Thank goodness we live in an age where we can have both in our lives.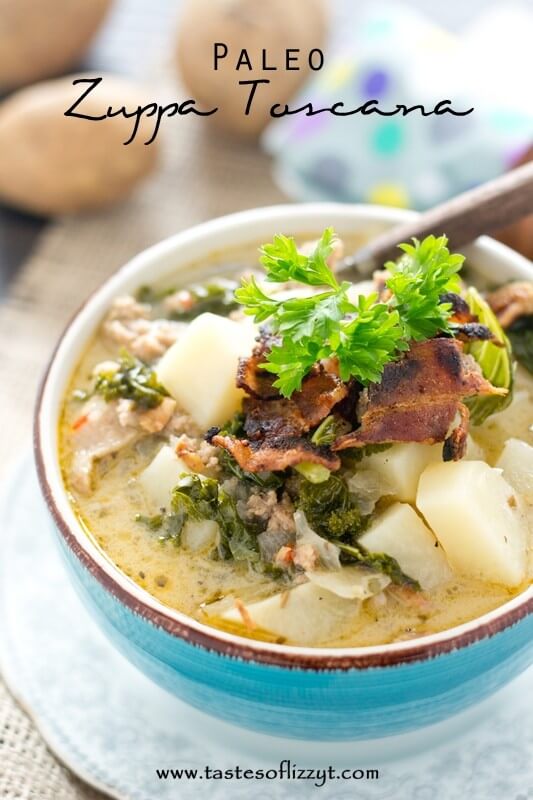 Pot pie is an amazing comfort food. The problem is, the crust and the filling are usually loaded with white flour, which breaks down in your body the same way as sugar. This soup from Cave Dweller in Texas has the creamy texture and flavors of pot pie without the crap. YAY!!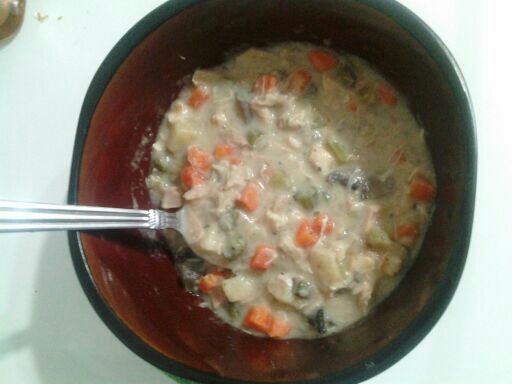 Panera has a butternut squash soup that is AMAZING! I don't get it much because I expect it has added sugar, but this soup from Eye Candy Popper is a GREAT substitute. Again, it's got the creamy bit going for it and the flavor of the squash is perfect for fall. The chutney on top gives it the perfect crunch and bit of sweetness.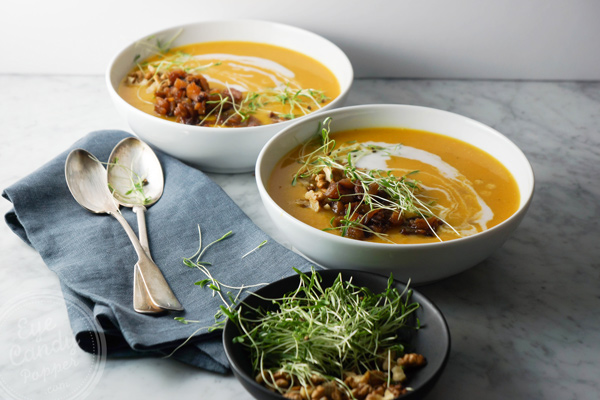 I love warm pineapple.  Back in the day when I ate a lot of pizza (I admit I sometimes miss those days), I always had pineapple on my pizza. This soup from An Edible Mosaic adapted from Melissa Joulwan's Well Fed 2 cookbook has the fresh, fruity flavors of a pina colada but is warm. Now you can have summer dishes in winter! Does anyone else get the pina colada song in their head every time they hear those words.. or see a pineapple? It can't just be me. Right?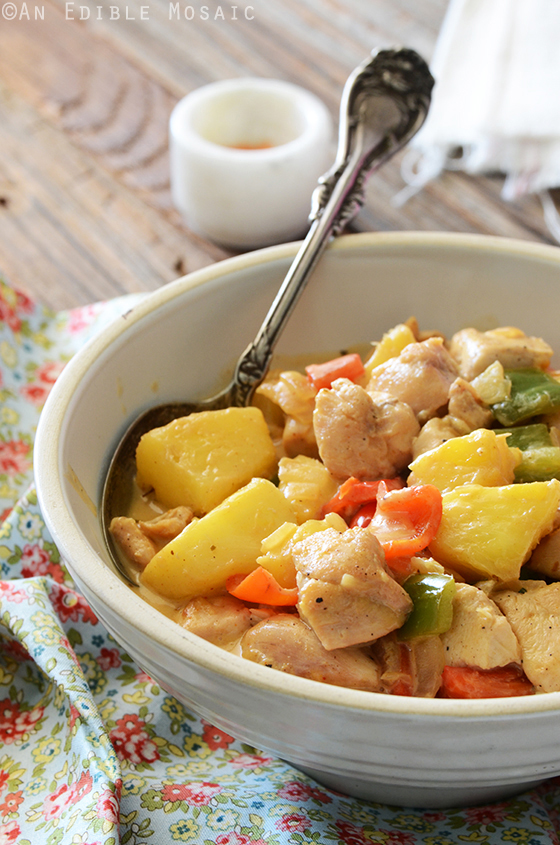 Bonus Because I Love you:
And because I talked about corn bread and I'm such a kind-hearted person, I thought I'd share my favorite healthy recipe for cornbread as well. No this doesn't taste exactly like cornbread, but it's amazingly close. I usually double the recipe and freeze half. I also add a bit less honey. These area pretty darn sweet. I'm not complaining, but I feel better eating several at a time if they have less honey.