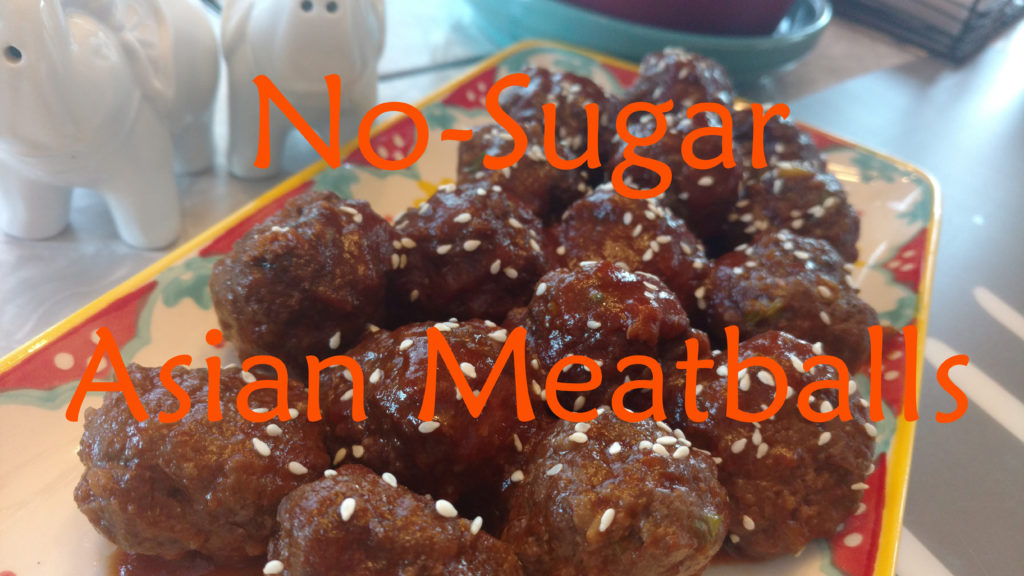 When I first started eating healthier, I wasn't sure what to eat. I had meat and veggies seasoned with salt and pepper. This is a delicious meal but after a few weeks, I was pretty darn sick of it. That's when I started experimenting with seasonings. Eating healthy is actually really easy if you figure out how to add flavor to food. Sometimes we feel like eating healthy has to be miserable. Good news. It doesn't!! These meatballs are proof. They are so yummy! My husband and kids loved them and these are people who order things like chili cheese fries and shakes at restaurants, so that's quite the compliment. Plus, these are easy to make. These days I'm really lazy with cooking. If it takes me more than 20 minutes active time to cook, I'm out.
The only chopping in this recipe is the green onions. To add to my laziness, I cut these with kitchen shears rather than chop them with a knife and cutting board. Add the onions to a large bowl.
Add in the seasonings, coconut aminos, and sesame oil.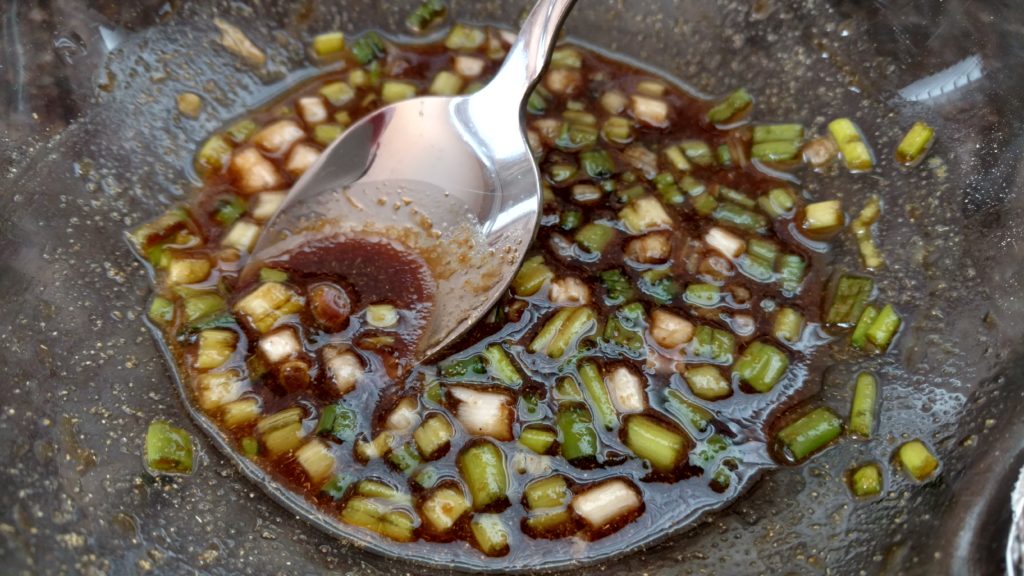 Mix this all together before adding in the meat. This keeps the meat tender.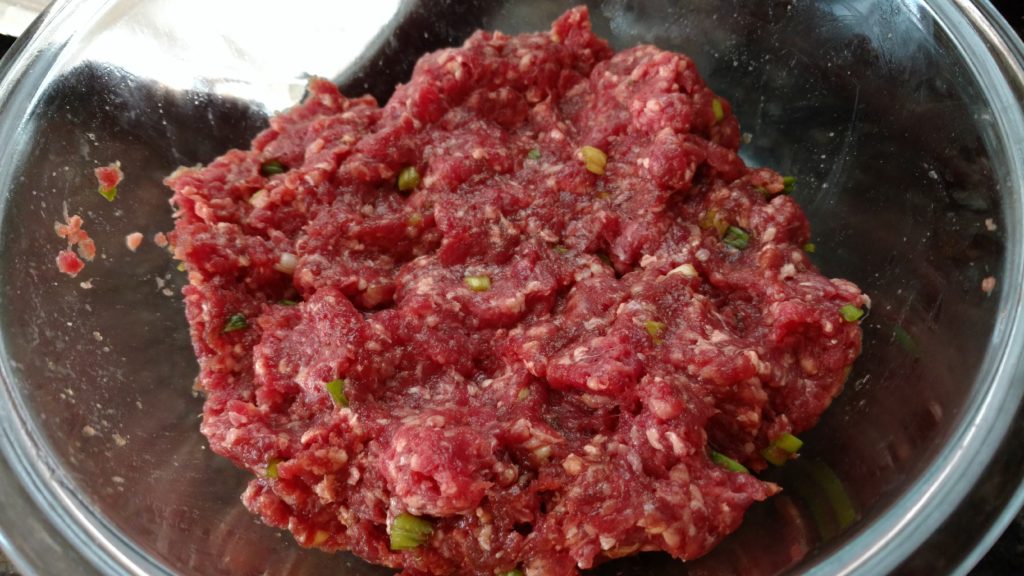 I make my meatballs about the size of golf balls but make them whatever size works best for your family. Just be sure to increase bake time for bigger meatballs and decrease it for smaller ones.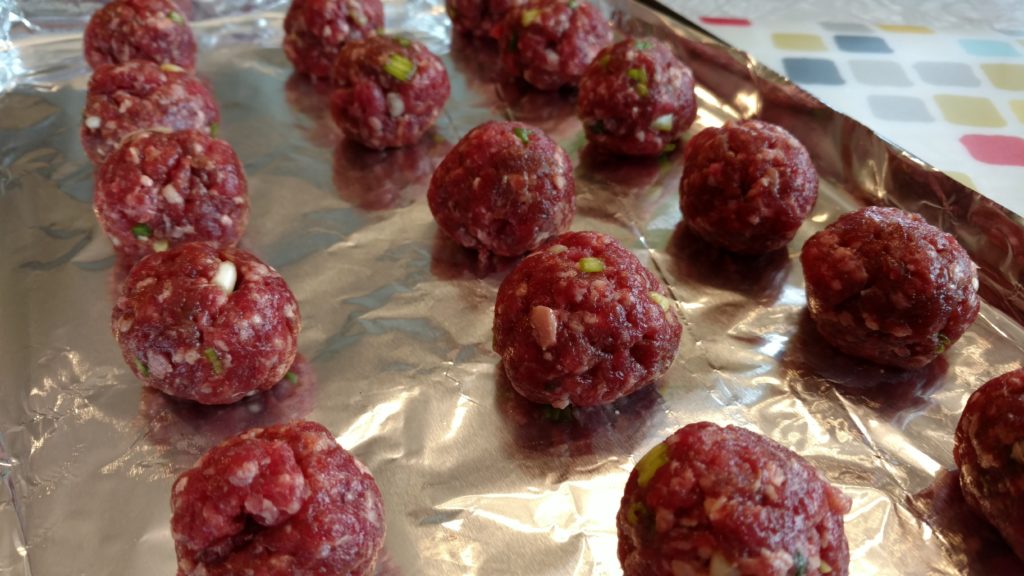 I bake these in the oven for about 15 minutes.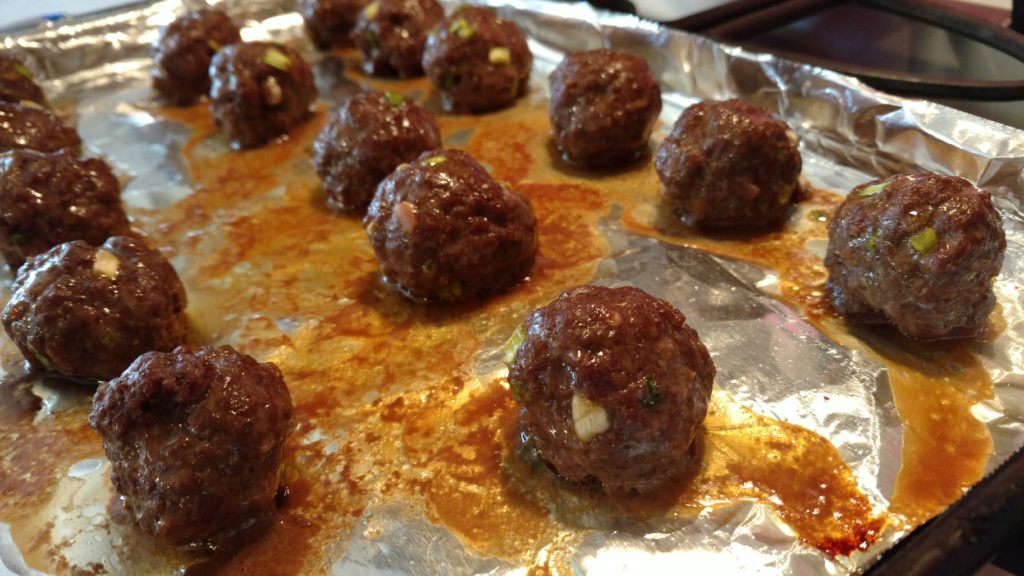 The sauce was the easiest part.  Because it's such a small amount I didn't want to dirty a saucepan. I mixed it together in a glass dish and microwaved it for two minutes. It doesn't get much easier than that.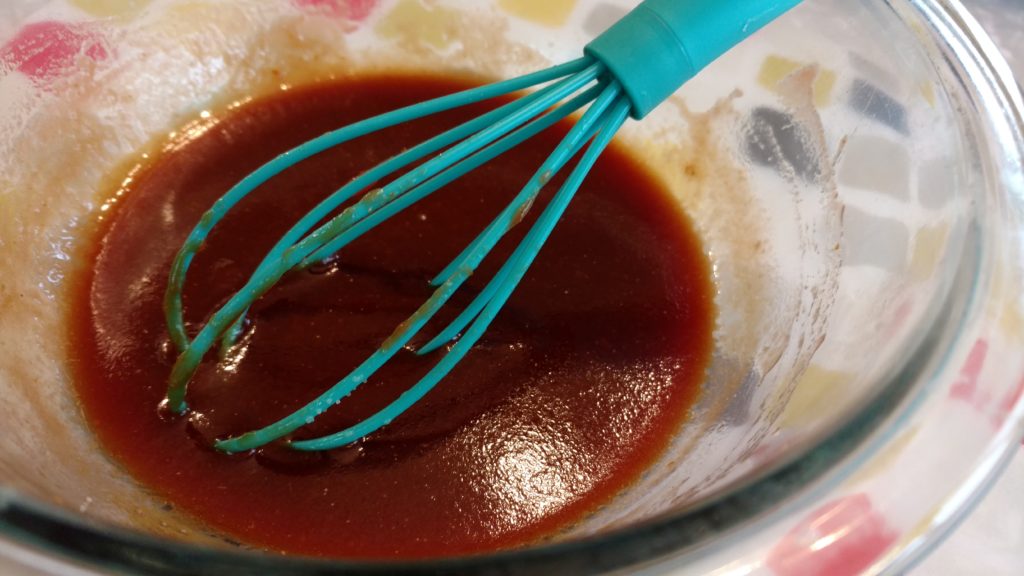 Then I just tossed the meatballs in the sauce and sprinkled them with sesame seeds.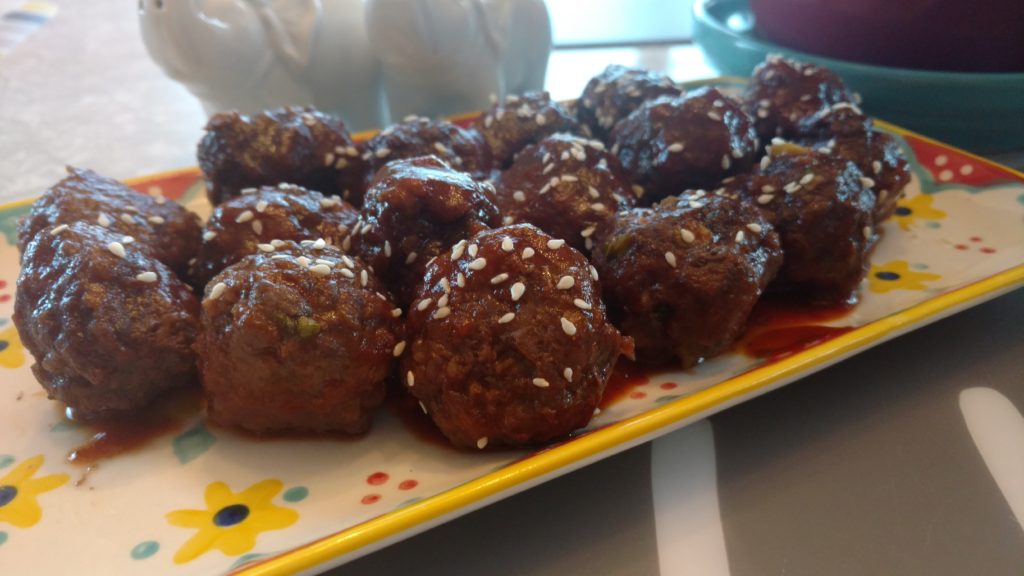 You could eat these over rice or rice noodles (if you do, I'd double the sauce), but we just ate them plain with some veggies and cheese on the side.

Preheat oven to 400 degrees. Line a sheet pan with foil.

For meatballs: Add chopped green onions, garlic, ginger, salt peper, coconut aminos and sesame oil to a medium-sized bowl.

Add in ground meat and mix well.

Shape meat into golf-ball sized portions.

To make sauce: Add all sauce ingredients except sesame seeds to a small glass bowl.

Cover and microwave for two minutes.

Combine meatballs and sauce and move to a serving dish.

Sprinkle with sesame seeds and serve.