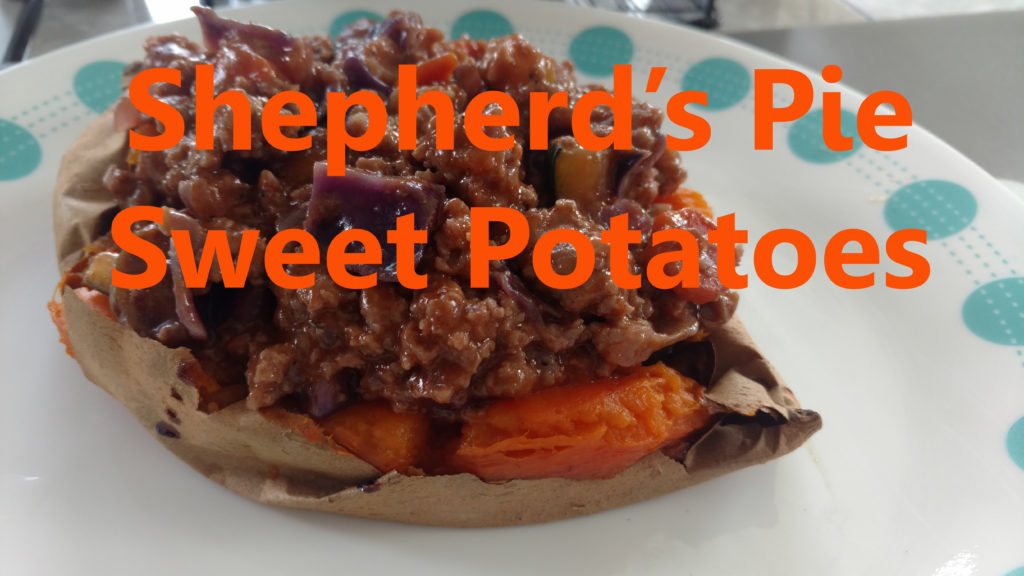 Tonight on the menu in our house was shepherd's pie. I always try to make dinner as easy as possible, but sometimes even that's more effort than I feel like giving after a day of being a mom.. The idea of using a pan to cook the meat, two more to cook potatoes (we have to make sweet and regular potatoes in our house because everyone likes something different), and two pans to bake the pies (again for different potatoes) made me want to order a pizza.
Then I thought, "what if I just put the meat on top of a baked potato? Wouldn't that taste the same?" The answer: YES! It does. I made the potatoes on one foil-lined pan that didn't need to be washed. I didn't have to wash a potato masher, and I didn't have to wash the pans I'd have to use to bake the pies. I ended up washing one skillet. SUCCESS!
I used a lot of vegetables in this dish because I'm always trying to cram in more vegetables. This dish is a perfect way to add vegetables because once it all simmers in the sauce, your kids won't even notice all the veggies. Mine didn't!
I had to take a picture of this because it's so beautiful! When they say, "eat all the colors of the rainbow everyday," this is a great start.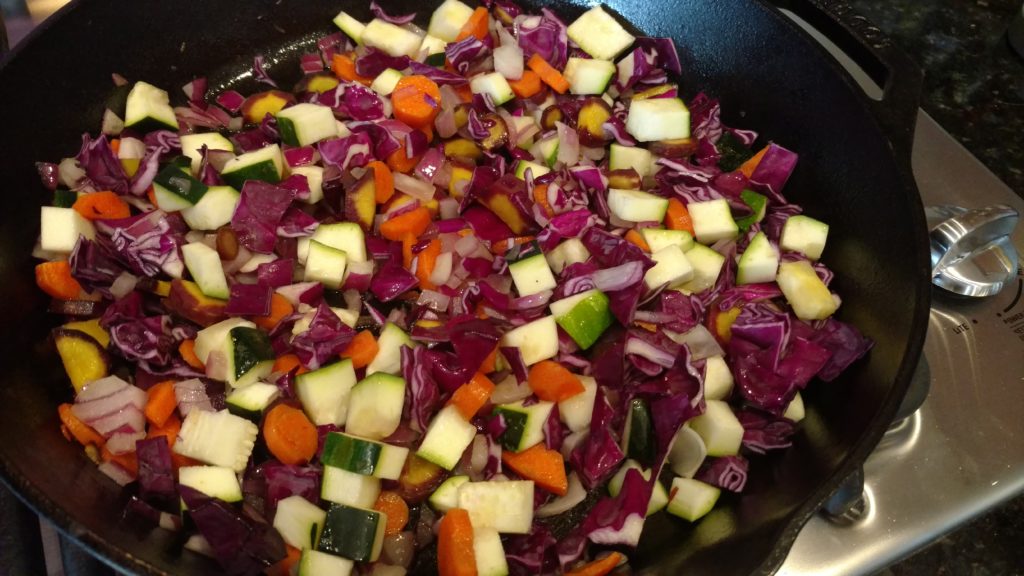 I topped my husband's and daughter's servings with some grass-fed, grated cheese. My daughter hasn't eaten dinner that fast in a long time. We cook our sweet potatoes using this method from empowered sustenance (click here for link). I always add a russet potato to the pan for my husband and it comes out just as perfectly as the sweet potatoes.