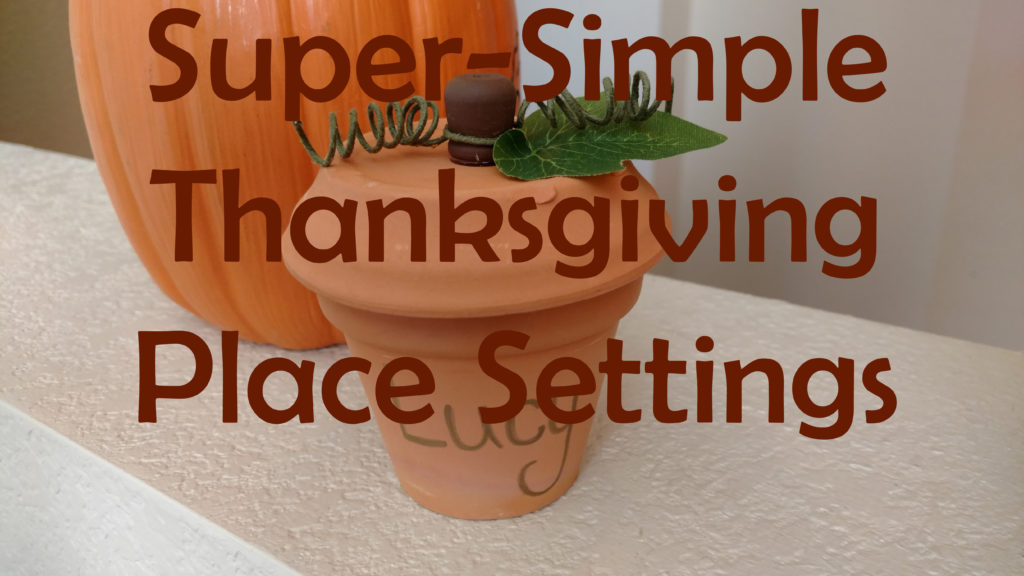 We love Thanksgiving in our family. It's the one time of year my entire side of the family gets together. We spend the day cooking, eating and talking about how we ate too much. Then we eat pie. Lots of pie. It's pretty much the best day of the year. Each year, my kids and I love to make name place cards for Thanksgiving dinner.
I can't take total credit for this. I saw about a million of these on Pinterest. Most people stuffed them with candy corns and gave them as gifts. I don't know who to give credit to because I've seen several versions, but know I didn't come up with this on my up. But I decided not to fill them with candy corns because I love my family. There are two reasons you don't give people you love candy corn. One, candy corn is full of everything bad and has no redeeming qualities. That said, sometimes it's okay to splurge on food that has no redeeming qualities because it's delicious. Which brings us to the second reason I don't give my family candy corn. It's gross. Really. It is. If you think it's delicious, take some time to meditate and reevaluate your life.
I thought about replacing the candy corn with something like delicious honey-sweetened chocolate, but since the last thing we need between Halloween and Christmas is more candy, we decided to fill them with something else.
First let's talk about how to make these adorable little pumpkins.
I found these little terra cotta pots at Hobby Lobby for 6 for $3. The bottom trays cost the same. When I saw these on Pinterest, people were painting them orange to look more like pumpkins. This seemed like such a waste of time to me since they're basically orange to start with. To make life easier, we stuck with the terra cotta color. It gives them a natural, rustic look. I love when I can explain my laziness.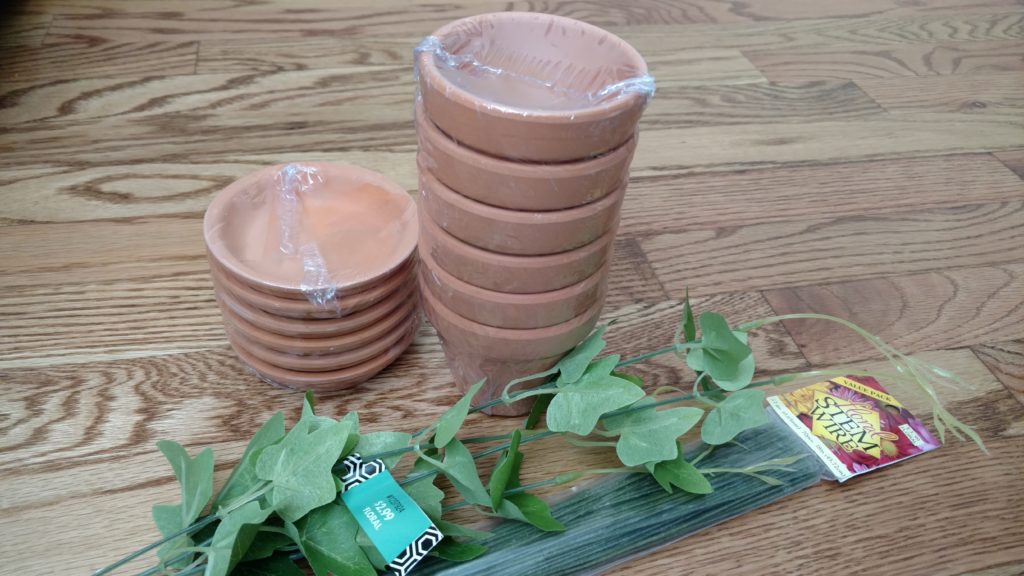 The stems are just mini candle cups I also got at Hobby Lobby and painted brown. Because they have a little hole in the bottom, I painted them by sticking them on the end of a paintbrush to hold them steady.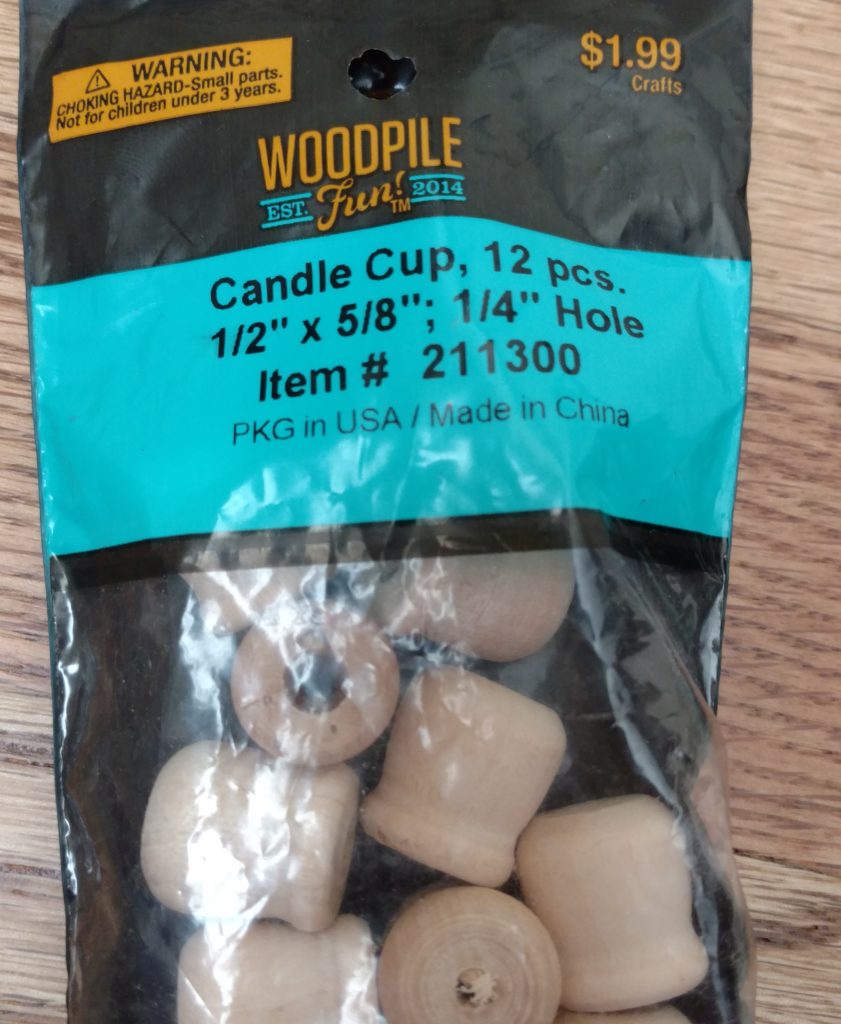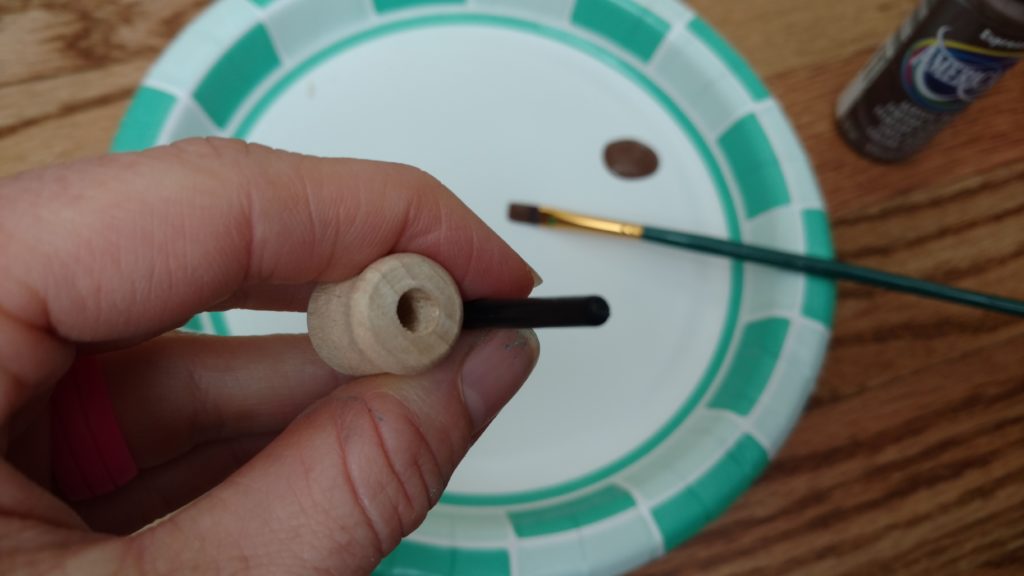 For the vines, we used covered floral wire. This was my daughter's favorite part. I gave her the wire and a pencil and she twirled all ten wires.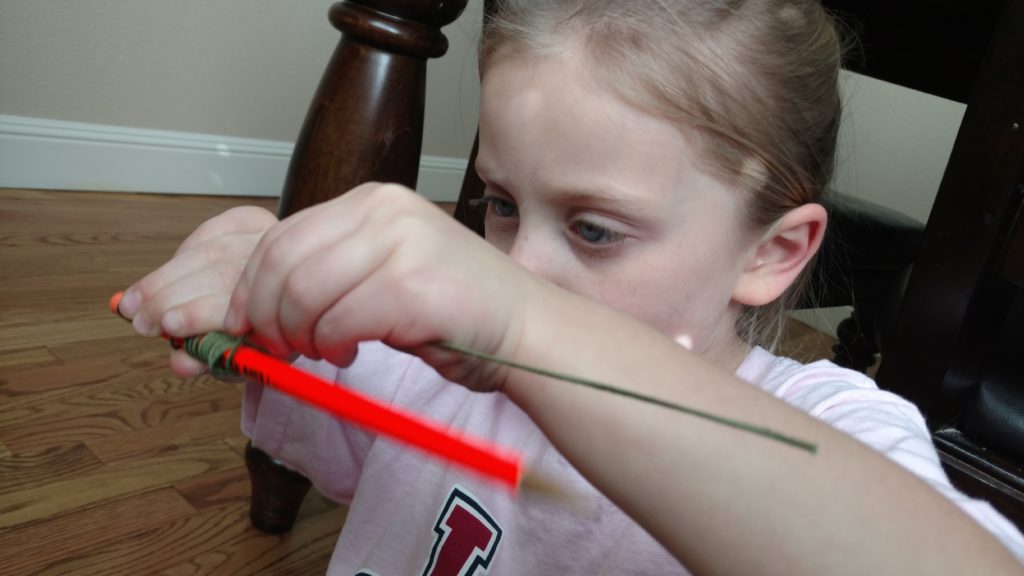 The leaves came on one big stem and I just clipped one off for each pumpkin.
Now to assemble them.
First I wrapped the middle part of the wire vine around the stem and attached it with one dot of hot glue.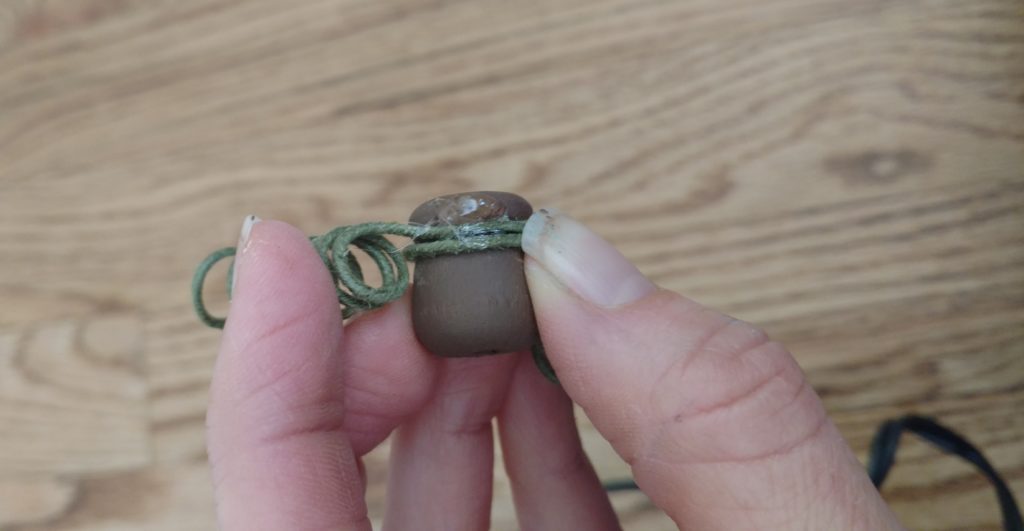 Then I glued the stem to the bottom of the tray, making it the top of the pumpkin.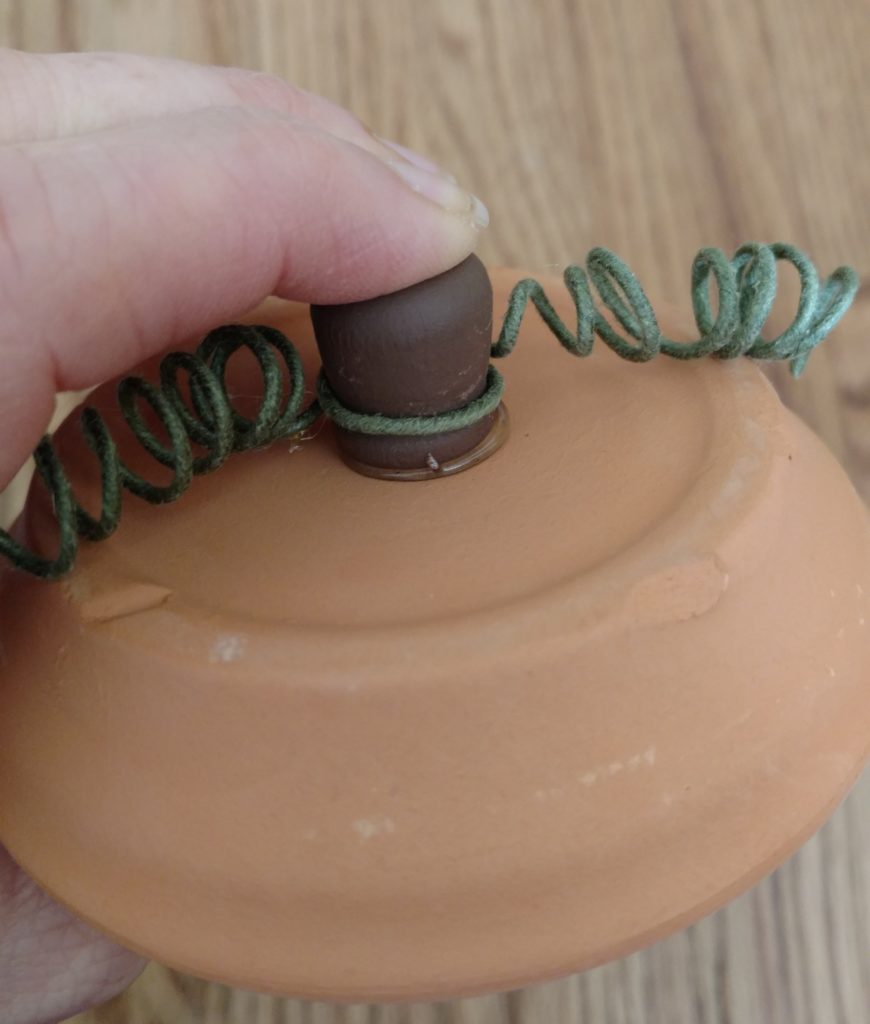 Then I just glued the leaf under the vine, next to the stem.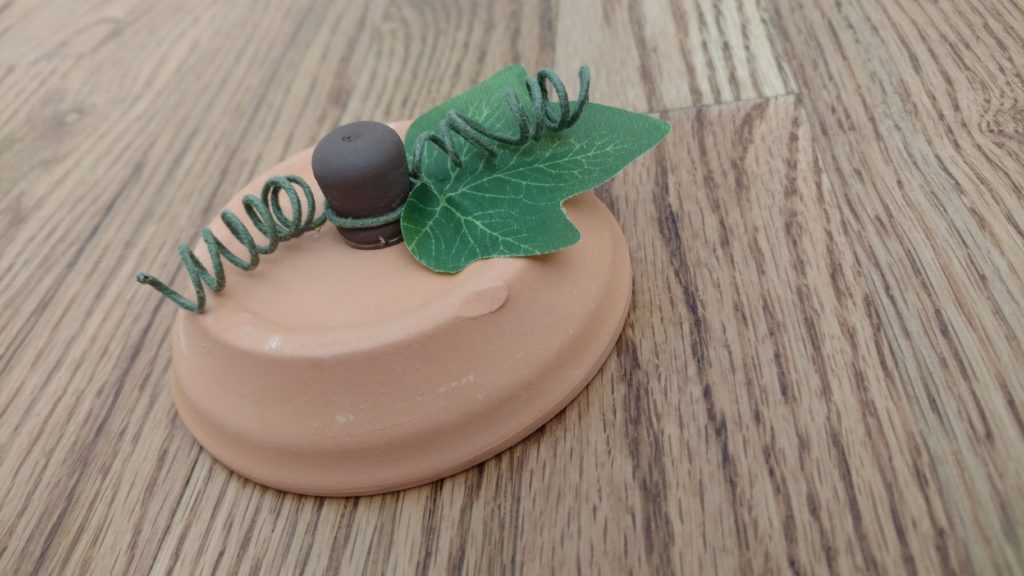 I wrote the names of each family member on each pot with my new silver and gold Sharpies. I was way more excited about these markers than is probably socially acceptable. A few weeks ago my son needed a black sharpie for school. That meant I HAD to buy the pack of 16 markers which included colors like gold, silver, turquoise, hot pink, etc. It was like Christmas up in here.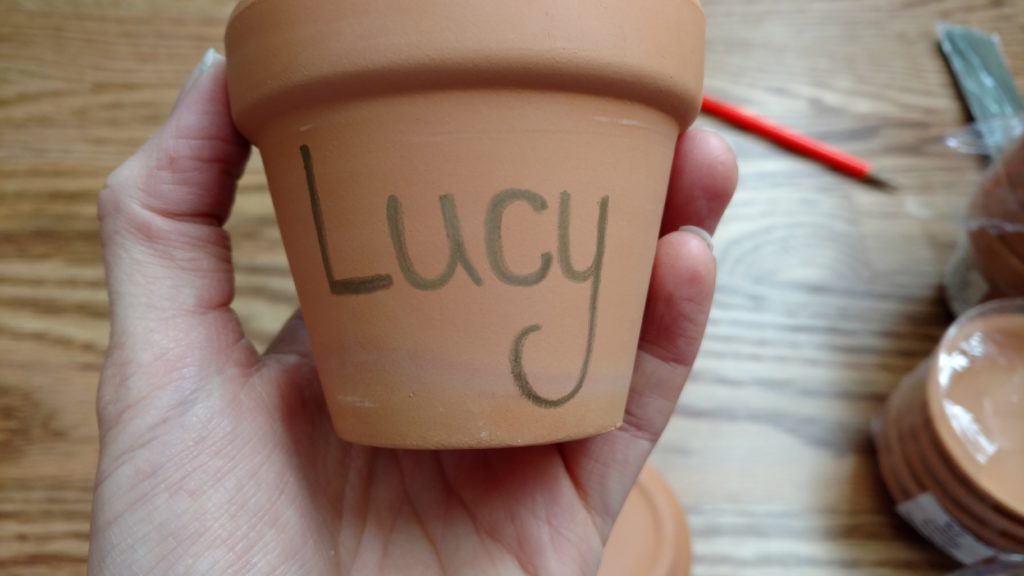 These were so easy. We made all ten from start to finish in about an hour and a half. And that was with the help of a 5-year-old. Plus, the skill level necessary to make these is really low. Bonus!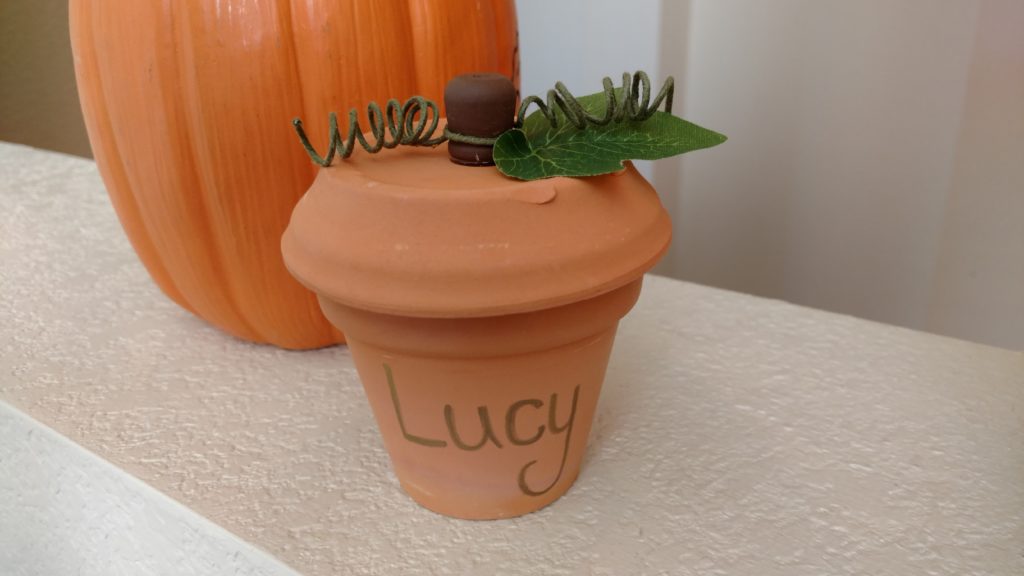 Now for the filling. I have two different Thanksgiving-themed idea for these cute little pumpkins.
One, we talked about filling these with blank papers. Before dinner, each person can write what they are thankful for and put it in their pumpkin.
The second idea is my favorite and our plan for these. Each member of our family will write why we're grateful for each person and put it in that person's pumpkin. I like this idea because it puts a different twist on Thanksgiving gratitude. We always say we're grateful for our family, but this is a way to say "why" we're grateful for each family member.
And if you hate those ideas and your family, go ahead and fill these with candy corn.