BBQ sauce makes any meat better. Pour it over chicken, that's all you need for a great dinner. Pour it over a pork roast and, voila; pulled pork. Smear it on hamburgers and they're suddenly the best hamburgers ever. My daughter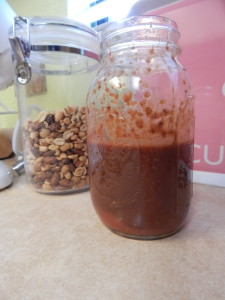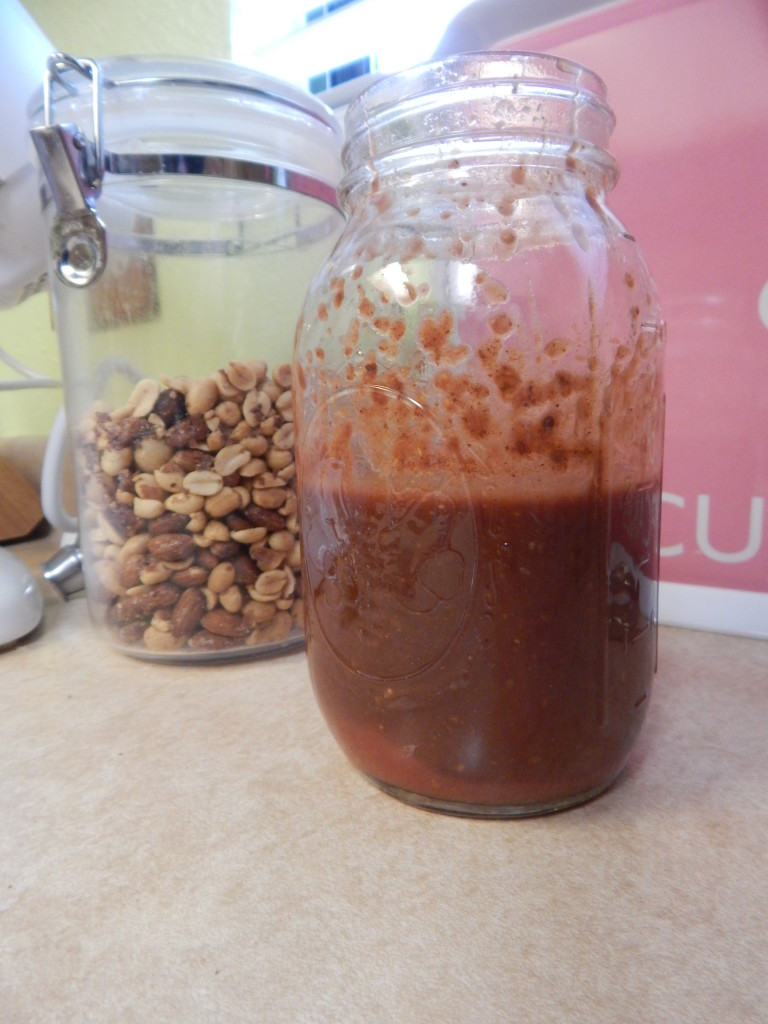 uses BBQ sauce like most kids use ketchup, so we go through a lot of it in our house. While I'm totally okay with adding strange things to food to get kids to eat them, I'm not okay with the sugar content of most condiments. This is especially true for BBQ sauce. When we made the change to a healthier lifestyle, I knew we couldn't give up BBQ sauce. That's when I began the quest to make a no-sugar BBQ sauce. Not only did I succeed, but my husband says this is the best BBQ sauce I've ever made and my daughter gave it her stamp of approval.
First let's look at a typical bottled BBQ sauce. The sauce we bought before we made our own, contains 32 grams of sugar in 1/4 C with high fructose corn syrup being the first ingredient. That is crazy. My BBQ sauce has less than 3 grams of sugar in 1/4 C and tastes delicious.
This is also an easy recipe. I didn't want a recipe that required a lot of sauteing, dish washing and vegetable chopping, so I made it simple. Just throw all the ingredients in a bowl and whisk them together. Yes there are a lot of ingredients, but they are likely things you have in your pantry. If you don't like an ingredient, leave it out.
I like to store it in a mason jar (or a washed, glass peanut-butter jar since we have a million of those sitting around) and stick it in the fridge. This will stay good for about a two weeks.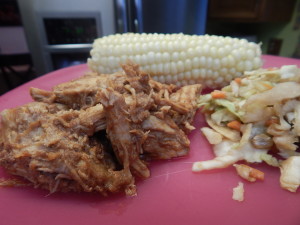 One night we had some left over pork roast and needed a quick dinner. I threw the roast leftovers in a slow cooker with the BBQ sauce and we had dinner. It's almost too easy.