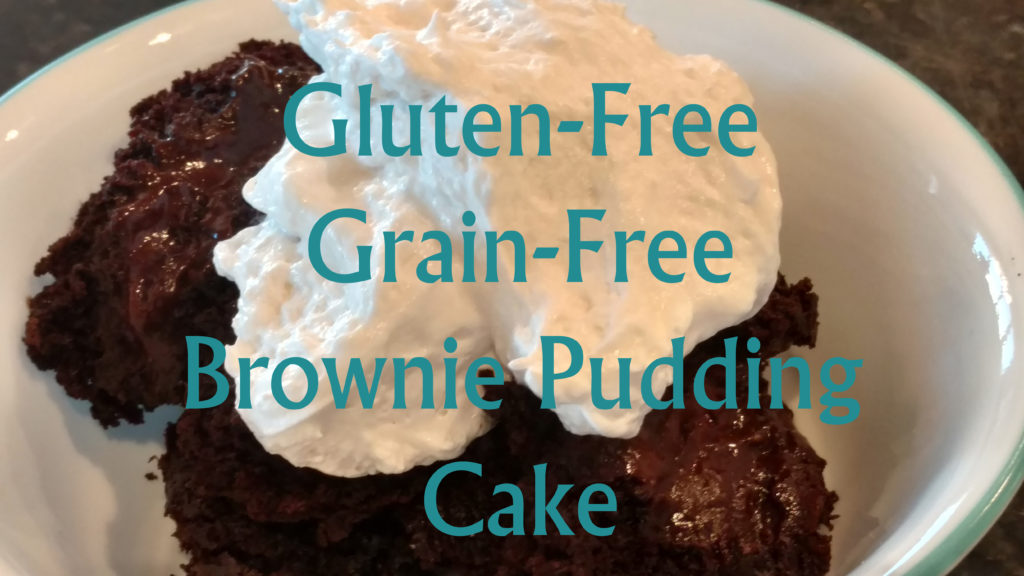 When I was a kid, my mom would make brownie pudding cake on cold, wet days. It was so comforting topped with a big scoop of whipped cream that melted into the gooey chocolate. It really doesn't get more comforting than that. One bowl of that and every problem would disappear. It was basically unicorn tears topped with whipped unicorn tears. Tears of joy that is. There's no room for sadness here. Best. Thing. Ever.
A few weeks ago we got one of those miserable spring snow storms. Snow in winter is expected, but snow when I've spent the last week in skirts and flip flops? Not cool. I needed some warm gooey comfort. But I didn't want the next day sugar/gluten hangover I get. So I set out to make a grain-free, low sugar version. I was so pleased with the results, the unicorns and I cried together.
This brownie pudding cake is super rich and dark. If you don't like it that dark, up the sugar and down the cocoa powder. But I can't image finding comfort from chocolate that isn't dark chocolate. That's just me though…
The reason this is so good is that it's a moist rich cake with a gooey, smooth inside. I topped it with whipped coconut cream that melted into the warm cake just like the version from my childhood. It was so nostalgic I felt like putting on my rainbow bright leg warmers.
This cake comes together in three layers that all come together to make a gooey bowl of joy.
The cake layer: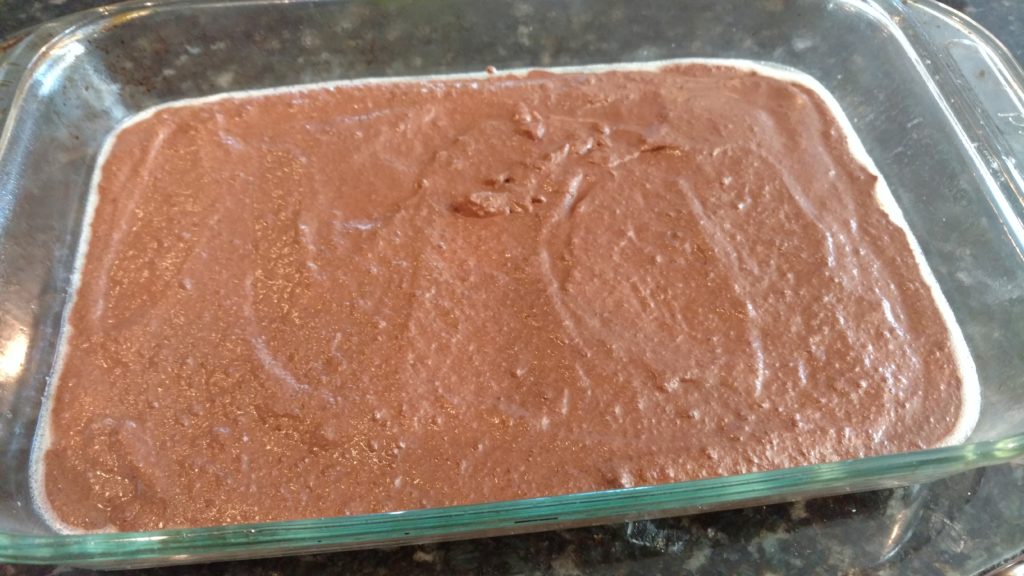 The topping layer: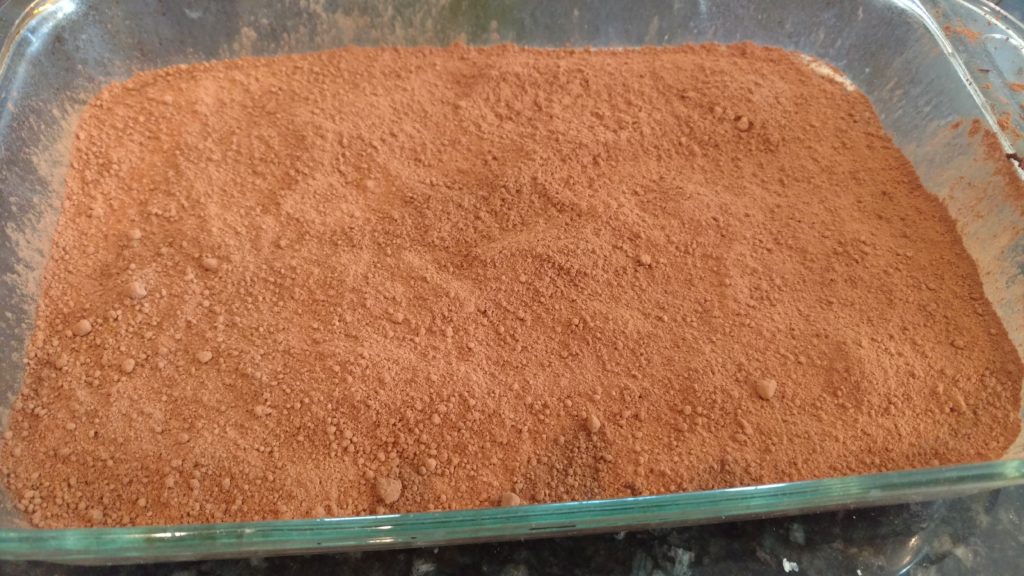 The boiling water which makes a crispy top and a gooey middle: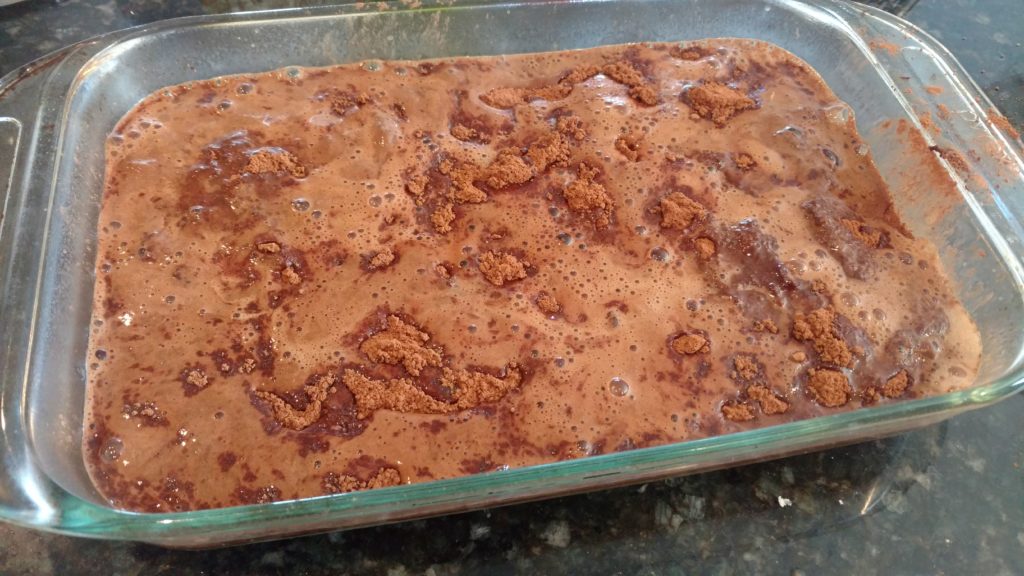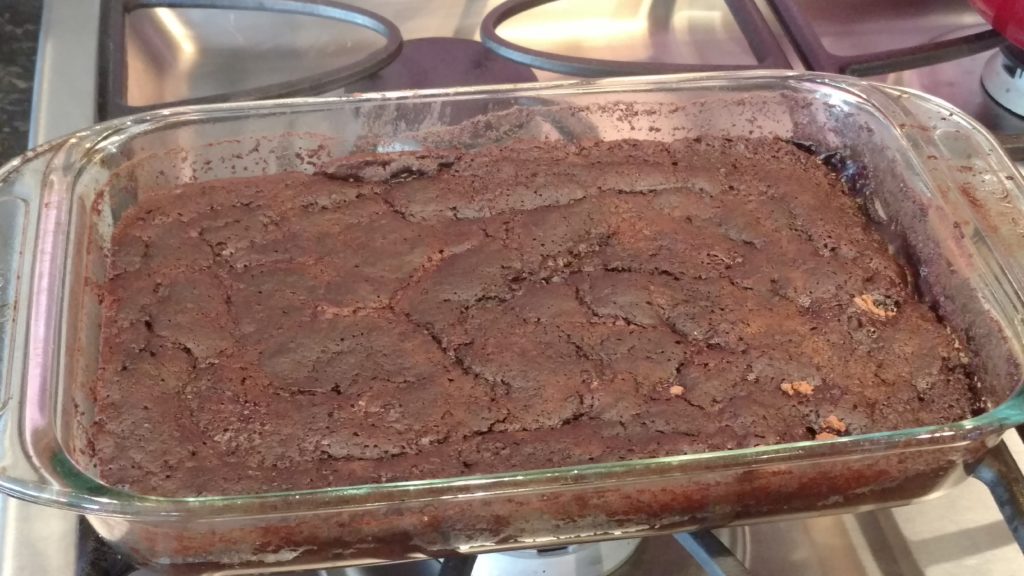 You can't look at this without smiling.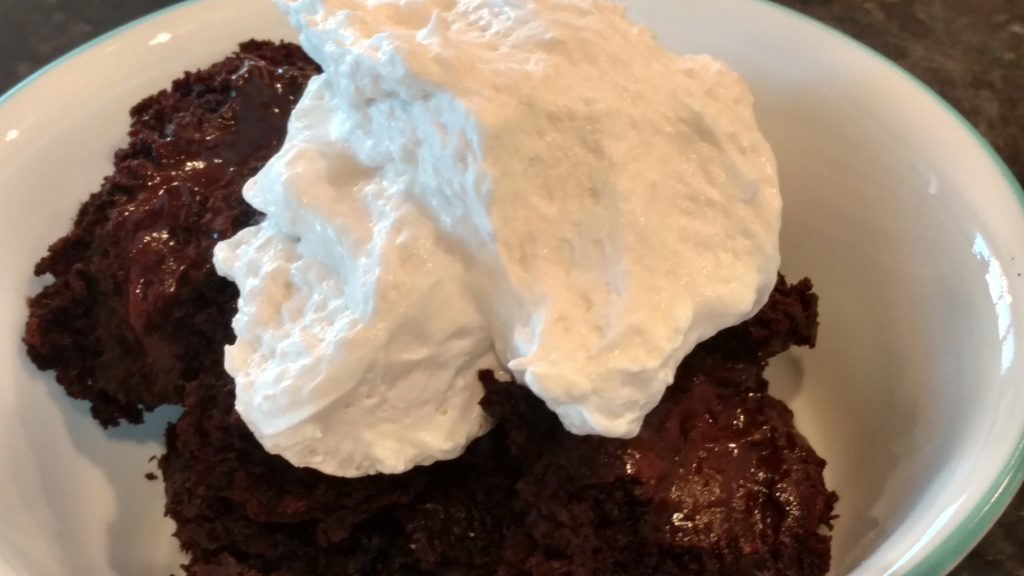 Preheat oven to 350 degrees.

Grease a 9x13 pan with butter.

Mix all the ingredients for the cake in a large bowl using an electric mixer until the better is smooth.

Pour the batter into the prepared pan.

Combine the cocoa powder and the coconut sugar to make the topping.

Sprinkle the cocoa/sugar mixture over the top of the batter.

Pour the boiling water over the cake.

Bake for 20-25 minutes or until the top is set and the middle is still gooey.

Top with ice cream, whipped coconut cream or whipped cream.