While I really don't enjoy having so many food sensitivities, it's given me a ton of experience when it comes to food substitutions for allergies/sensitivities. Because giving up my favorite foods all together is just not an option. I'm too big a fan of food… all food. That said, I've decided to start a series of posts to share my favorite allergy-friendly food substitutions. We're going to start with the biggest offender: gluten. Gluten sensitivity is becoming more and more common. Luckily, with all the great alternatives, it's becoming easier all the time to go gluten-free. Here are some of my favorite gluten-free substitutions.
Flours:
My favorite gluten-free flour is Bob's Red Mill 1 to 1 Gluten Free Baking Flour. The only thing I haven't been able to substitute it in the exact amount for all-purpose flour is yeast breads. But cookies, cakes, muffins, brownies, crumbles; it's AMAZING! Today we made chocolate chip cookies that are perfect!
We also really like Bob's Red Mill Gluten-Free Oat Flour. I mention this because it's important to use certified gluten-free oats if there is a gluten sensitiviy. This is not because of the oats themselves, but because of the processing. Oats are very likely to be cross contaiminated with wheat if not certified gluten-free. It's also important to note that some with celiac may be sensitive to proteins in oats as well.
Pastas:
Our favorite pasta is actually the Natural Grocer's Gluten Free Pasta. It's made with white rice and is delicous! We use it on Saturdays for homemade macaroni and cheese.
If you don't have access to a Natural Grocer's, we also really like Tinkyada Pasta Joy pasta. They have a lot of different pasta shapes, so this gives us more variety.
Our FAVORITE spaghetti-style pasta is Chung Jung One Sweet Potato Glass Noodle pasta. It's made of sweet potato starch and is very similar to an Asian-style noodle. We love to use these in a pad thai and stir frys. My son likes to have these with strait-up butter.
Crackers:
There are so many gluten-free crackers out there these days. Our favorite is Blue Diamond Nut Thins. We're that family that buys 12 boxes when they go on sale. I think the cashier thinks we're preparing for the zombie apocalypse. Though if it does happen, we're all set. We also love Simple Mills crackers and Glutino. On that note, Glutino also makes a delicous pretzel. That dipped in peanut butter is one of my son's favorite snacks.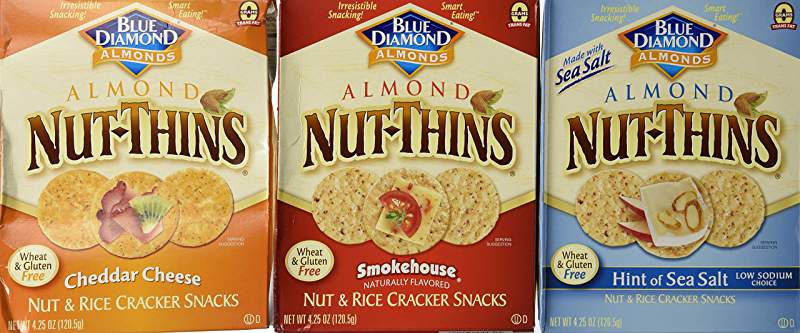 Cereal:
We use Amazon Subscribe and Save, and every month we get a box of 6 bags of Kind Chocolate Granola. Not only is this gluten-free, but it's higher in protein and lower in sugar than other cereals. We put this on top of full-fat yogurt for a yummy, healthy breakfast.
One more cereal I want to point out is Nature's Path Crispy Rice cereal. This is a gluten-free Rice Krispie-type cereal. I mention that because most crispy rice cereals contain gluten. I used to assume these were all gluten free since they're basically rice, but they use barley, which is a gluten-containing grain. So if you plan to make a gluten-free crispy treat, make sure to choose a certified gluten-free cereal Like Nature's Path.
Breads:
If you live in Colorado, I highly recommend Outside the Breadbox Vegan Oat Bread. I almost cried the first time I ate this bread. It's so soft, and tastes like a delicious gluten-filled white bread. There are no weird ingredients and because it's vegan, this is great if you have dairy and egg sensitives as well.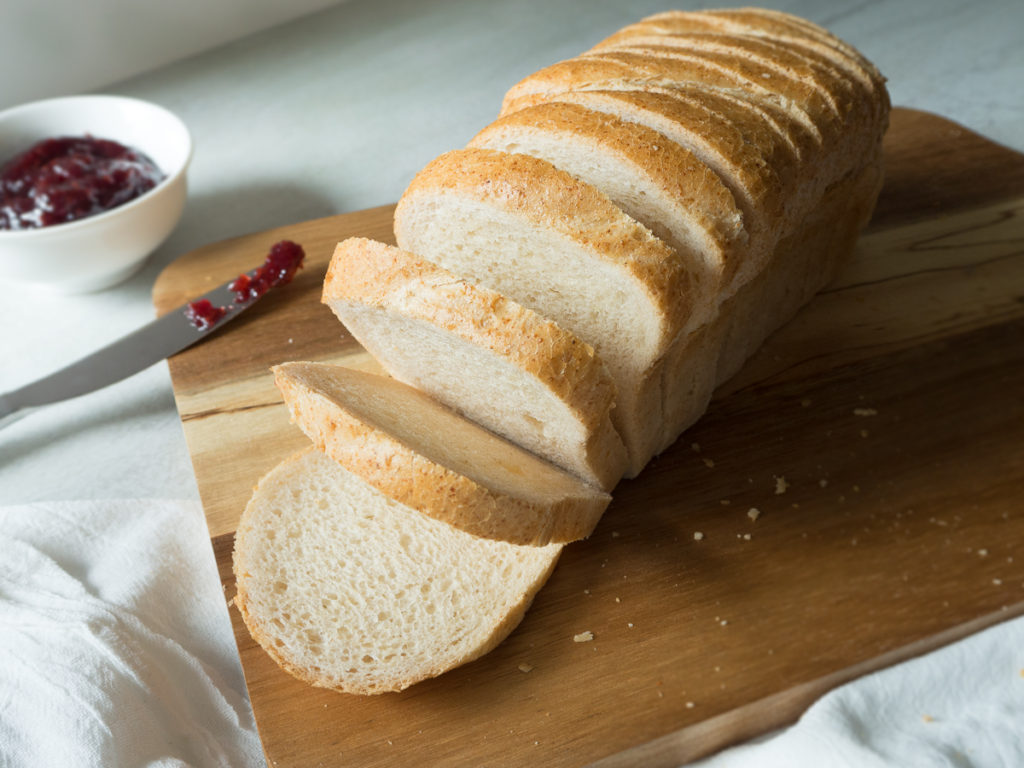 If you can't get this bread, we also love Udi's or Canyon Bakehouse. Udi's also has great buns, bagels, and pizza crusts. If you're looking for another bread that is free of multiple high-allergy ingredients, BFree is a great option.
Extras:
Cookies: I love to give my kids a small cookie in their lunches. Their favorite is Home Free. They are small and allergy-friendly. We also love Simple Mills cookies. They are made with almond flour, so be aware of that if you have nut allergies.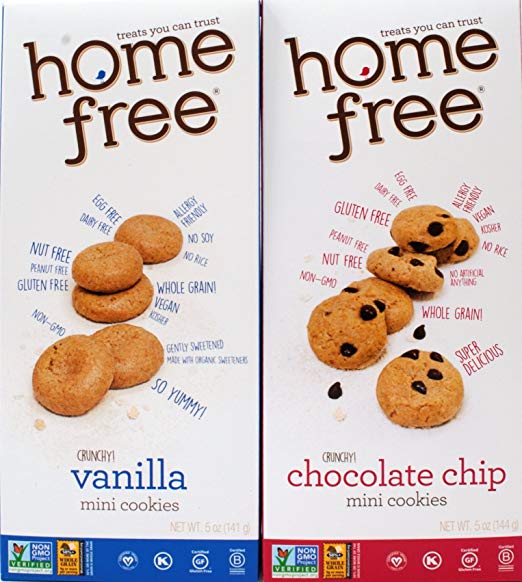 Mix: The best gluten-free mix I've ever used is King Arthur Flour Gluten-Free Cake Mix. We made this into cupcakes when my daughter was baptized. No one noticed a difference! They rose like normal cupcakes and were fluffy with a great crumb. We made them dairy-free as well by using coconut oil. This gave them a little coconut flavor which was actually very delicious.
Soy Sauce: I included this one because most soy sauces actually contain gluten! It may seem crazy, but it's a frustrating truth. Our substitute for this is coconut aminos. Yes you can buy a gluten-free soy sauce, but we love the flavor and ingredients of Coconut Secret coconut aminos. They can be use interchangeably with soy sauce and are made with minimal ingredients.