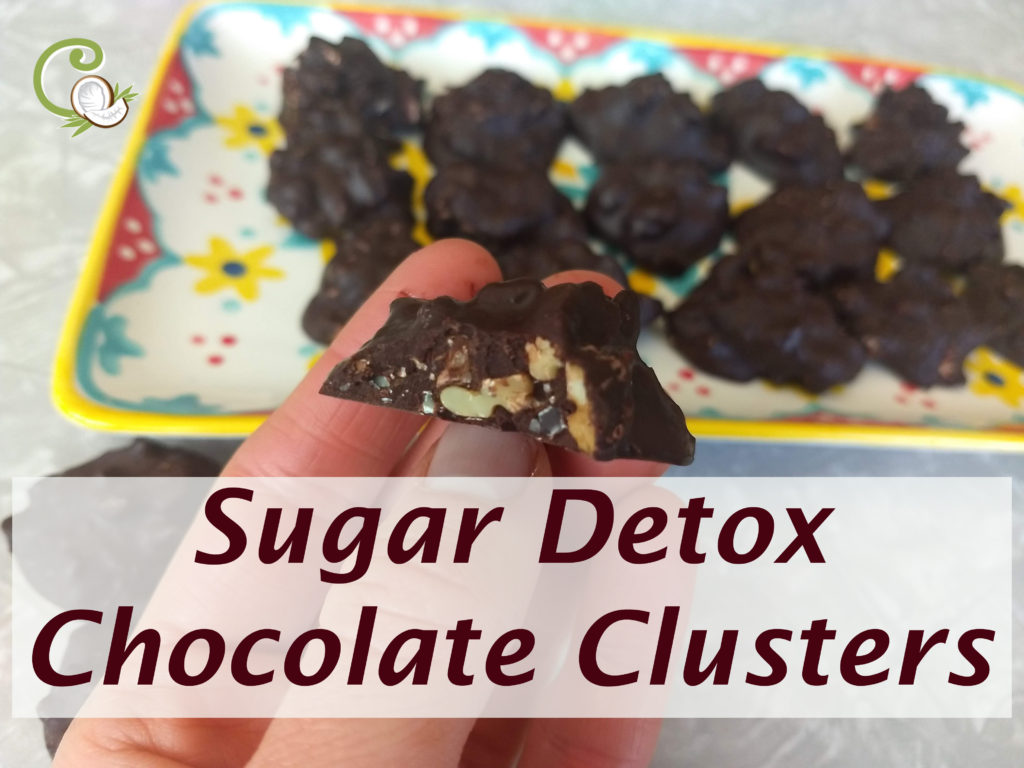 A few months ago, I taught a health class to a group of ladies. I talked about how to give up sugar and they asked what I do for a treat. They were shocked when I admitted I eat squares of 100% chocolate. It's true! I love it! While it's a bit of an aquired taste, it's totally doable. I generally suggest people start with something like 80% and work their way up, but it's possible to transition.
I have to admit though, I get bored of my 100% chocolate. I occasionally want something with more flavor and texture that feels like a treat. That's why I came up with these candies. They are so delicious! They taste sweet from the addition of orange, cinnamon and vanilla; but have no sugar. Plus adding nuts gives them a few different textures in each bite.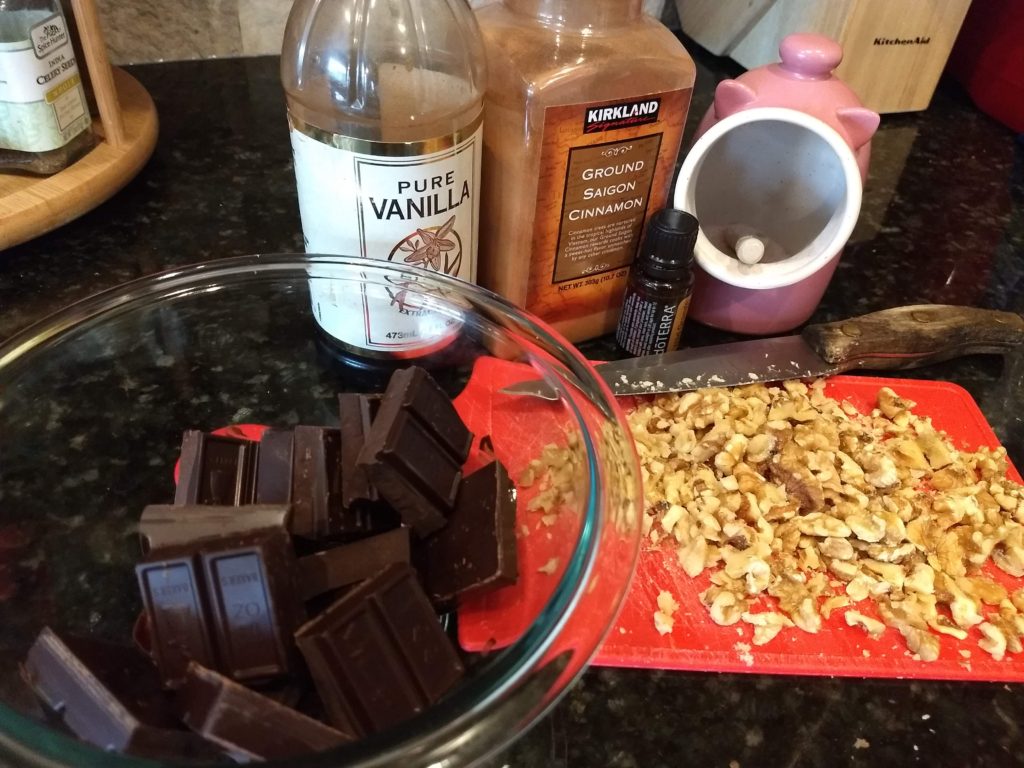 I genuinely feel like I'm eating an indulgent treat with these, but they have nothing in them I wouldn't add to a breakfast smoothie!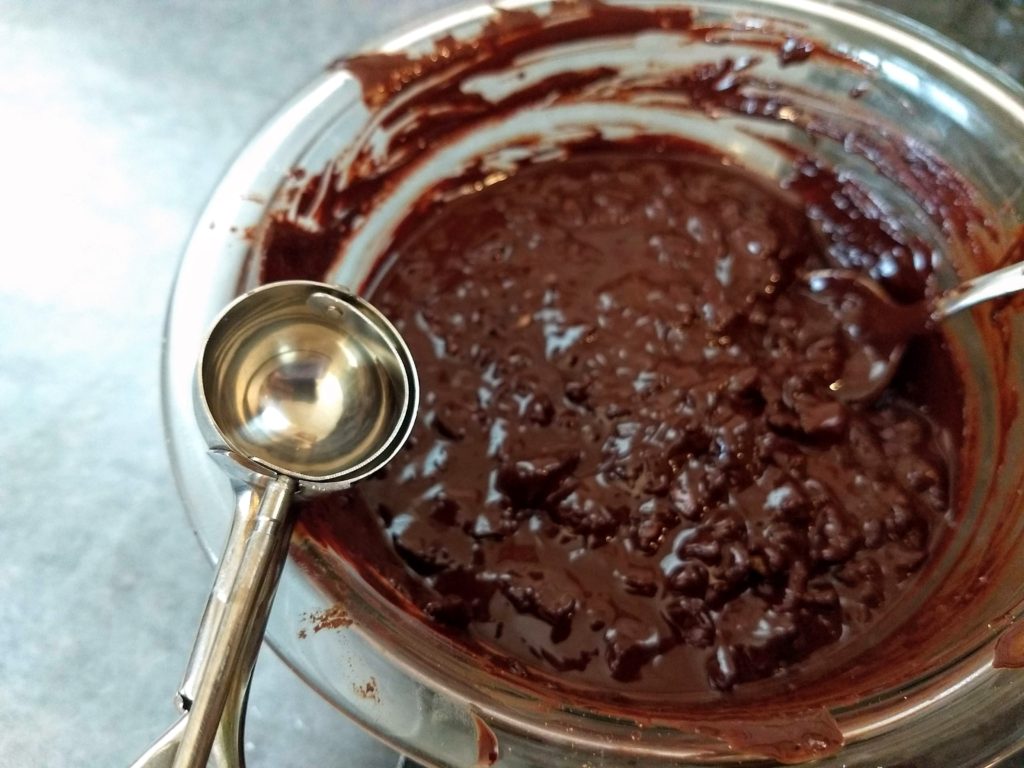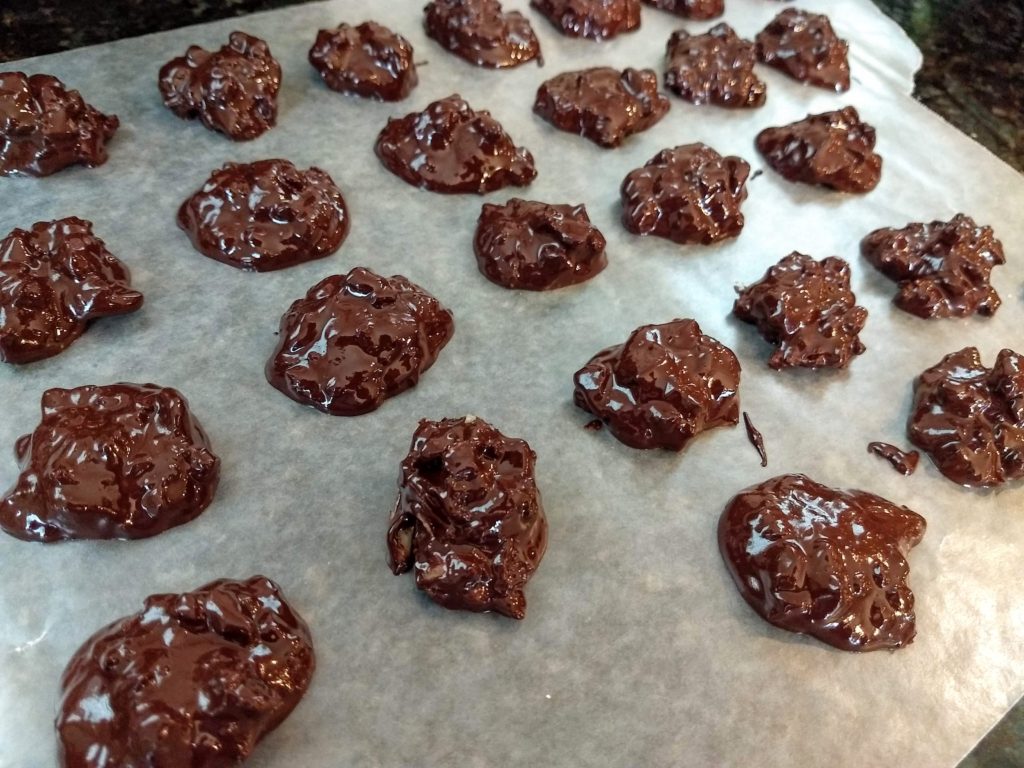 If you aren't up to the 100% yet, feel free to make these using a little bit sweeter chocolate. Again, I wouldn't go lower than 80%. I really recommend trying these as written though.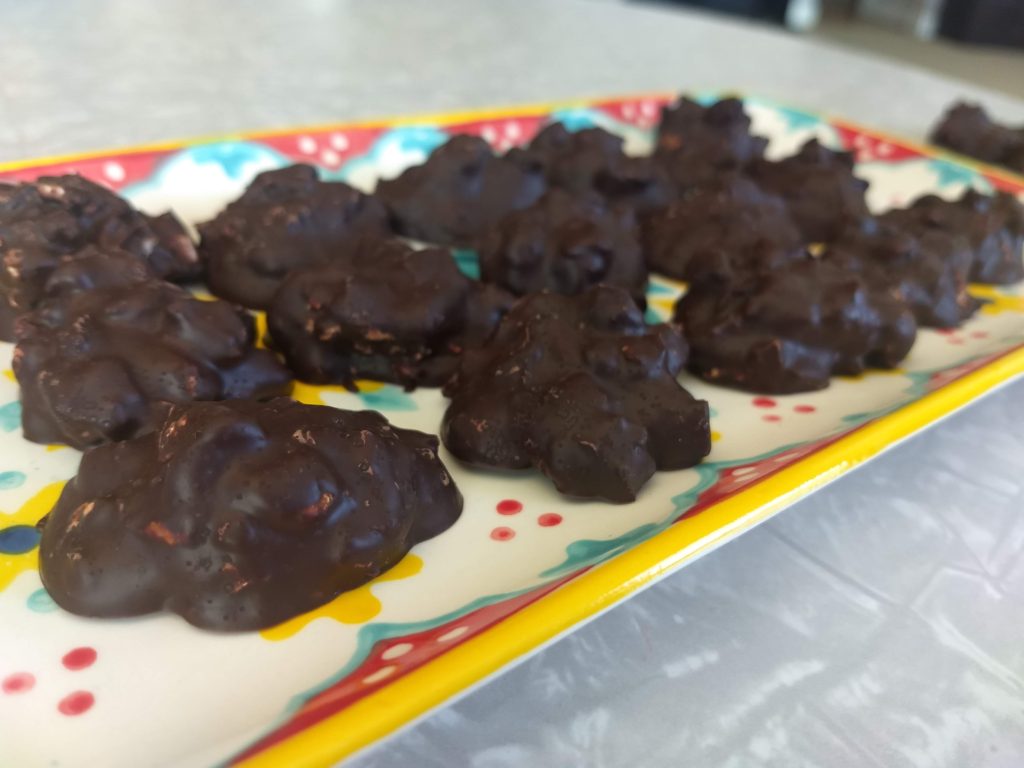 Also, if you're doing the 21 Day Sugar Detox these are totally approved!! If you're curious about trying the 21 Day Sugar Detox, check out this post I wrote about my experience here.
Melt your chocolate in a glass, microwave-safe bowl in 30 second increments until melted, stirring between heatings.

Stir in remaining ingredients.

Using a small scoop or spoon, scoop individual clusters onto a piece of wax paper. Let this sit for 2 hours or until set.