When I was a little girl, my mom tried to give me a sweet potato for dinner. After tears, screaming and a fair amount of pouting, it was accepted in our house that I did not like sweet potatoes. I lived for years thinking this to be true until one day I decided to be daring and eat a sweet potato. It was like making a new best friend. Since that day we buy a large bag of sweet potatoes every week. We eat them as fries, as cubes, roasted, in potato salad, in breads and pancakes, baked and loaded, and most popularly, mashed. Mashed sweet potatoes serve as a great component to a lot of dishes. You can use them as a side dish or a base for meatballs or stew. After trial and error, I've found the best way to make mashed sweet potatoes.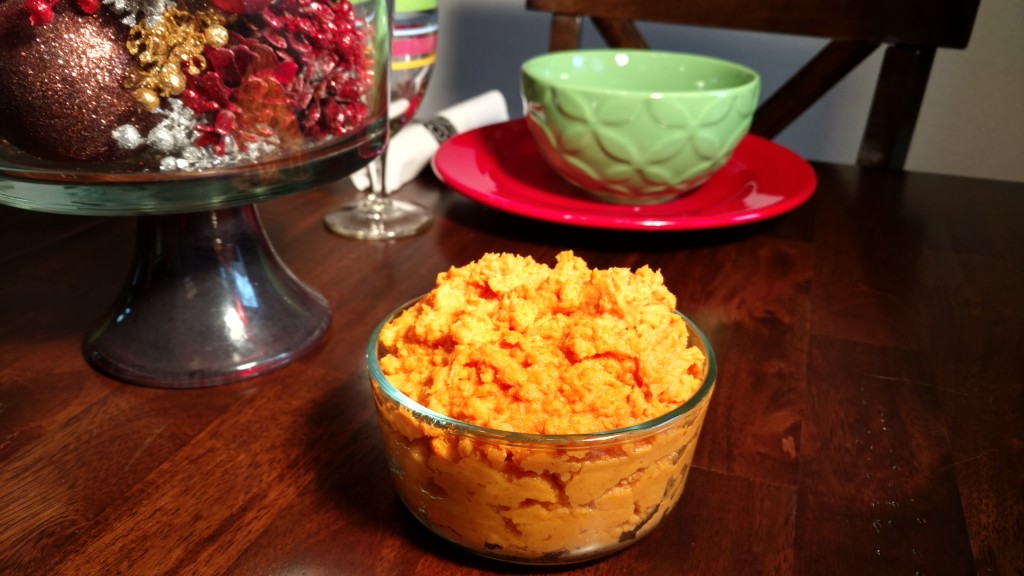 You can cook the sweet potatoes by boiling them or baking them whole. I usually boil them.  Just peel, cube and boil them until they're tender.
Then mash them with the coconut oil, milk and seasonings. They're so easy and delicious! My 5-year-old does not like regular potatoes, but loves these mashed sweet potatoes. Enjoy your Christmas sweet potatoes!
Peel, cube and boil sweet potatoes until tender (10-15 minutes).

Drain potatoes and return to pot.

Add remaining ingredients and mash until smooth.