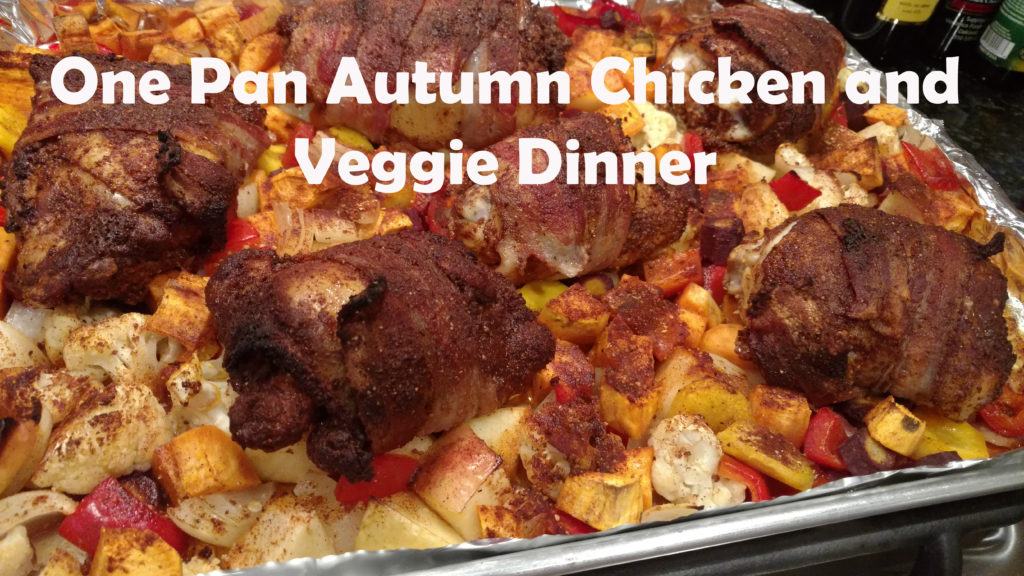 I recently got a new set of knives. I didn't exactly need them, but they were at Costco and they came in different colors. They were so pretty I couldn't resist. I'm kind of like a fish drawn to shiny things. I brought my lovely knives home and unpacked them (which was quite an accomplishment since the package was pretty much welded together) and selected which knife to use based on color. The massacre began when I was slicing an onion. My new, very sharp knife slipped and I cut my pointer and middle finger. Luckily we have a rather extensive collection of Star Wars band-aids, so I wrapped up my hands and went back to making dinner. The next cut was to my knuckle. I'm still not totally sure how that one happened, but there it was. Another R2D2 bandaid and I was set to go.
A few days later I was making something with coconut milk and cut my other knuckle on the can. It's been so bad lately that my 8-year-old who is as oblivious to what's going on around him as any 8-year-old said, "Mom. Why do you keep cutting your hands? Maybe you shouldn't use knives anymore." Seriously! Am I the only one who is a total spaz in the kitchen? Am I the only one who goes through more band-aids than their children?
To make my story relevant, I have a recipe for you that requires a lot of chopping. One thing it doesn't require though is a lot of is dishes. I wanted a complete meat and veggie meal that could be made with one pan. Done!
Not only does this dish come together in one pan, but it's a savory dish that has all the delicious flavors of fall.
To make things easier, chop all your veggies and add them to a large plastic bag with the oil, salt and pepper. Then shake it up to coat the veggies.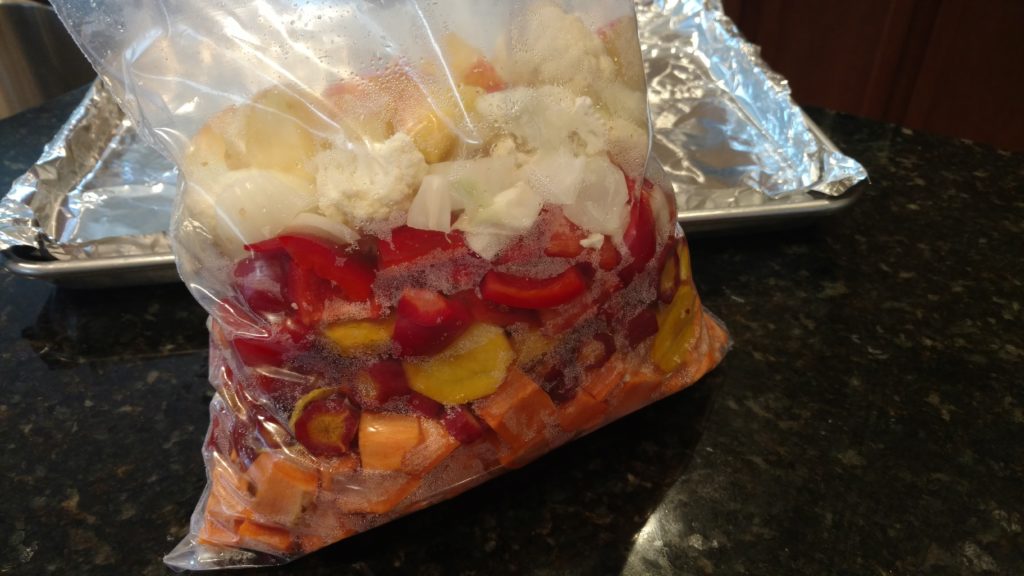 Here's where the fall flavors come in. We get to make a fabulous spice blend that has slightly sweet flavors like cinnamon and orange, and warm flavors like paprika and cumin.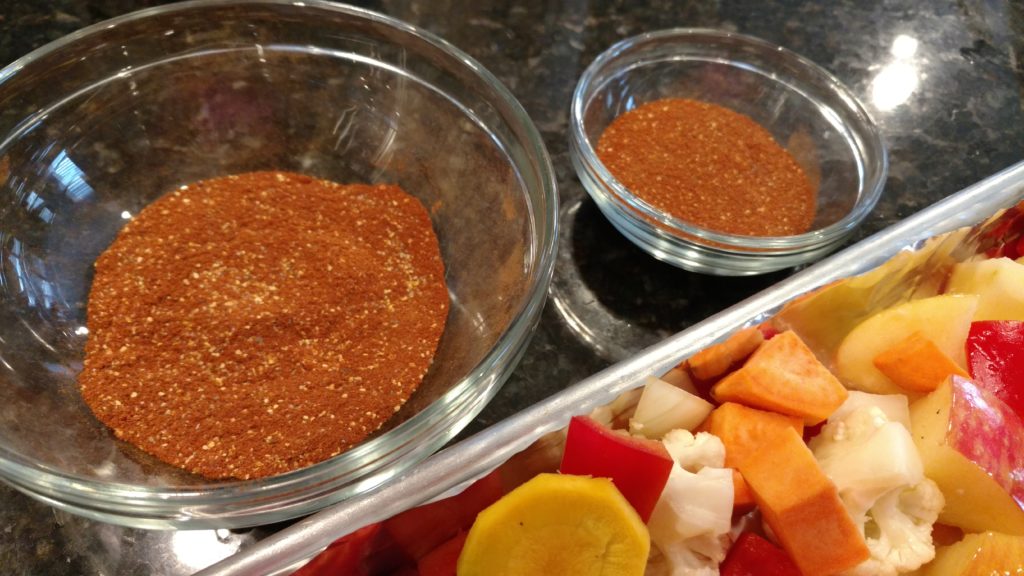 Using the same bag you tossed the veggies in, toss some chicken thighs with the seasoning mix. Remember that commercial back in the 80's/90's with the little girl who helped make the chicken? "It's shake and bake and I helped." Funny. I don't remember freshman science, but I remember that commercial. That's basically what we're going to do here.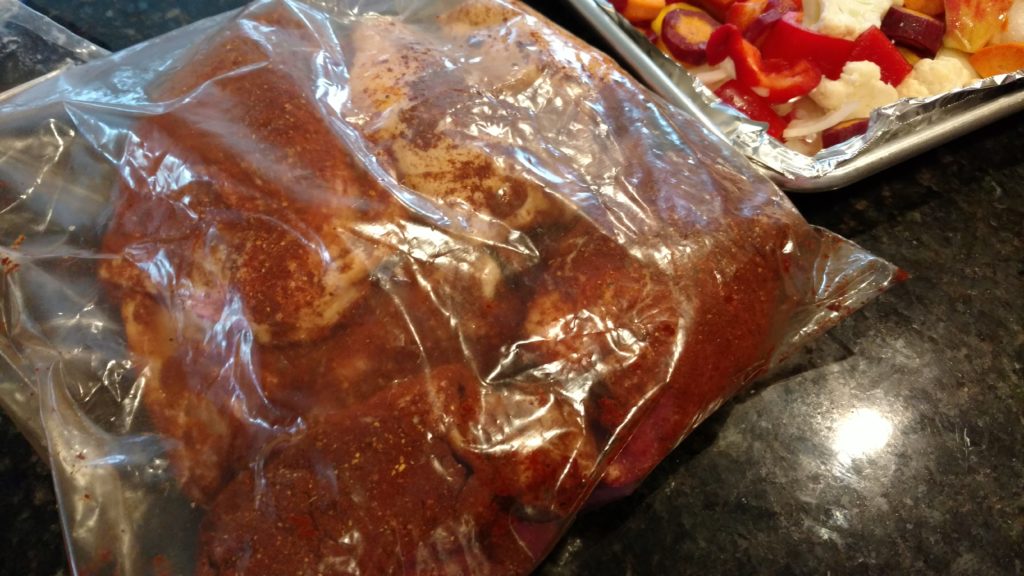 So if the veggies and chicken covered in delicious flavors isn't enough, we up the flavor with the ingredient that improves anything: Bacon! I ended up using 8 slices of bacon to wrap all 6 thighs but use however many you need/want based on the size of thighs you have.
The chicken goes on the same pan as the veggies and it all goes in the oven together.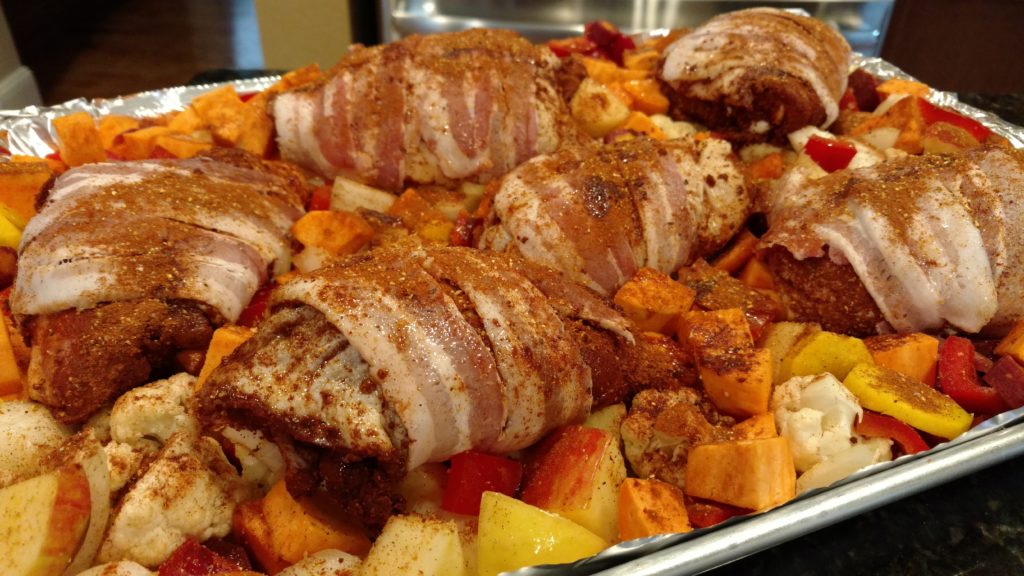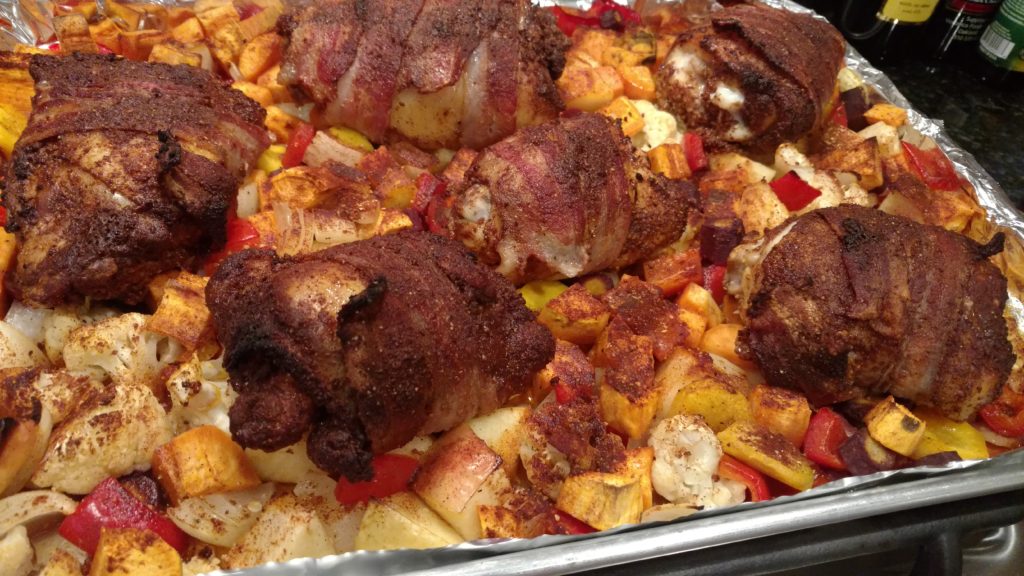 I like to eat mine over spinach, but my husband thinks that's a terrible idea. You choose.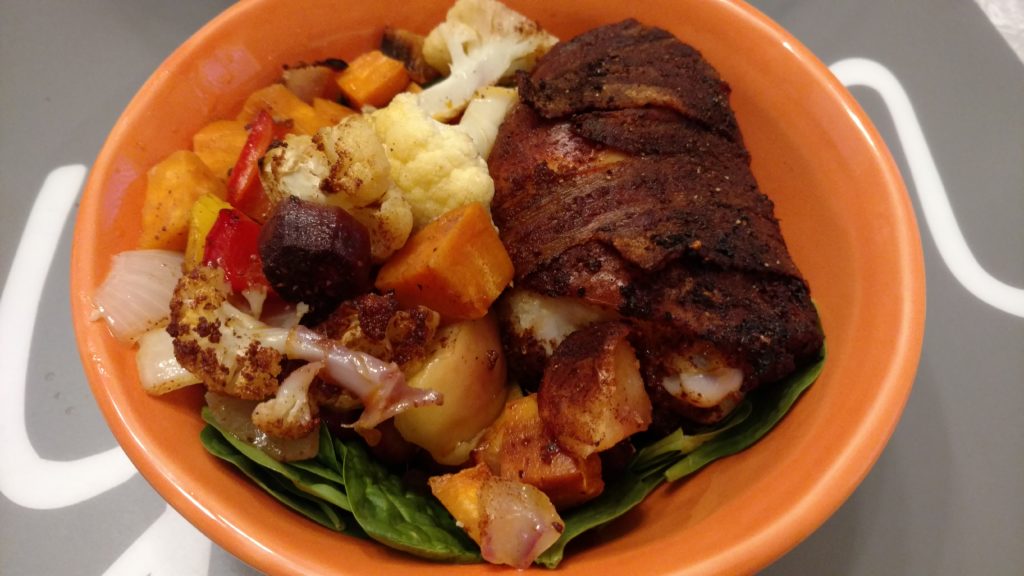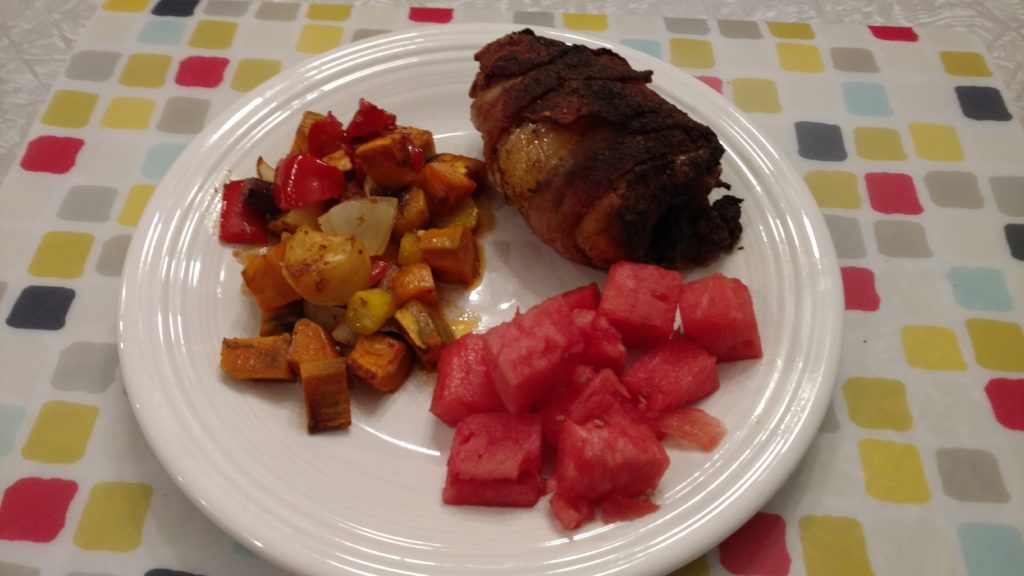 However you eat it, be careful cutting those veggies.