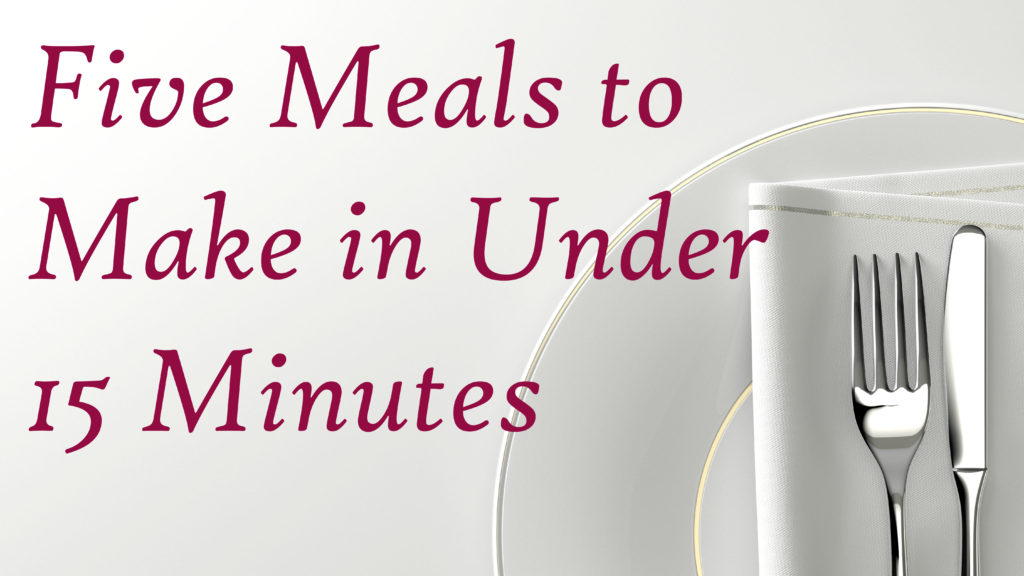 I meal plan. It's kind of an obsession/ritual. I also try to keep my meals simple. I don't want a huge pile of dishes to do after I'm done, plus I don't want to spend hours in the kitchen. I generally spend 30 minutes cooking dinner and limit myself to 1-2 dishes that have to be hand washed. But there are days, my friends, that I don't have 30 minutes or the patience/time/energy/motivation to wash 1-2 dishes.
Thursday was one of those days. I took the kids to school, worked out and then had to go grocery shopping. After, I prepped food for the kids for the next day, did some work, cleaned bathrooms and picked the kids up. I remembered my son had many deliveries to make for his fundraising (which all parents can agree has basically nothing to do with the kids and everything to do with the parents!), so we drove around for an hour and a half delivering butter braids. Then I had to help my kids with their homework and I had to be to the church that evening for an activity. Seriously. When in the world was I going to make the taco bowls I'd planned? It's simple. I wasn't. So it was either get creative or we were having granola for dinner.
Don't get me wrong, we've had a granola dinner before and I fully support that. But I wanted to figure out a more balanced meal that I could pull together in under 15 minutes and left me with no extra dishes to wash.
The solution: toast. YES! TOAST! I think my family was happier than if I'd spent hours on dinner. But it wasn't just any toast. This toast was piled with veggies, healthy fats and protein. And it was served beside some veggies. This is one of the five meals I'm going to share with you. These five meals come together quickly and are super easy to clean up. Plus, they include ingredients you likely have on hand.
Toast and Veggies: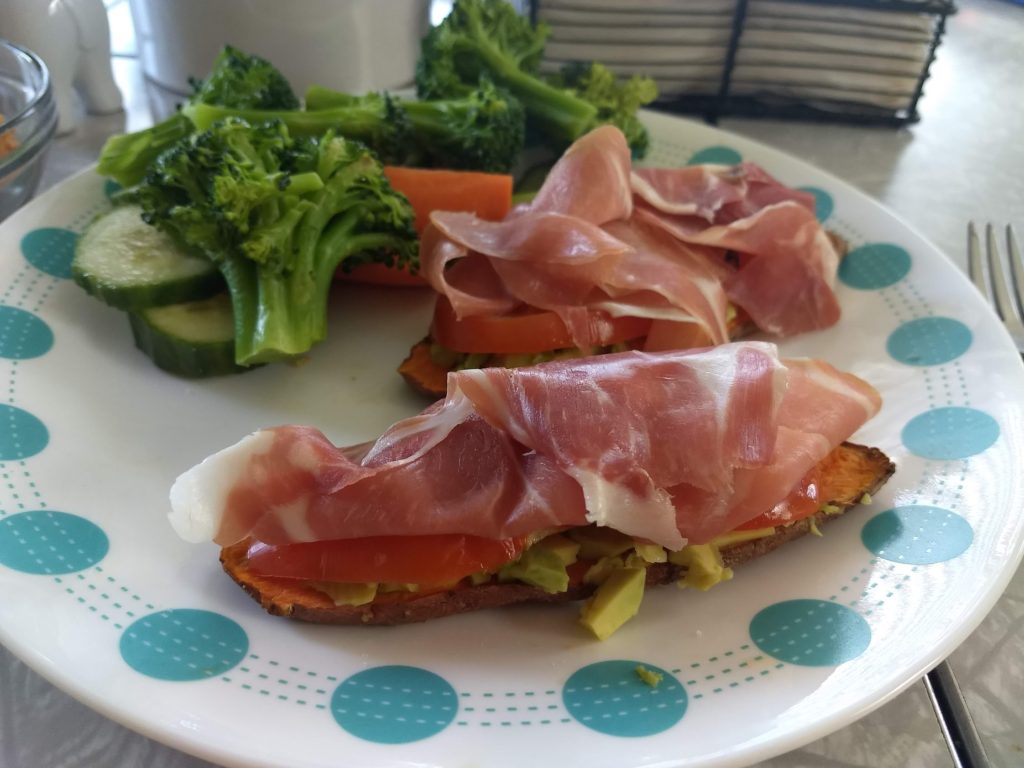 We use two different toasts in our house. For the grain-eaters, we have a delicious gluten-free bread we use. For me, I use a slice of sweet potato. Seriously, just slice the sweet potato thinly, set your toaster to its highest setting, and toast it. Flip it and toast it again. It's perfect.
Rather than some strange spread, we top the toast with a smashed avocado. It's so good!! Next comes the veggies. I prefer tomatoes and leafy greens, but we also do cucumbers and sprouts.
My favorite meat topping is prosciutto, but you can use bacon, lunch meat, or any leftover meat you have on hand.
To make it a total meal, we slice up some veggies (usually cucumber, peppers, celery and carrots) served with hummus. Make sure your hummus is made with olive oil. Our favorites are Falafel King and Blue Moose.
Egg Stir Fry: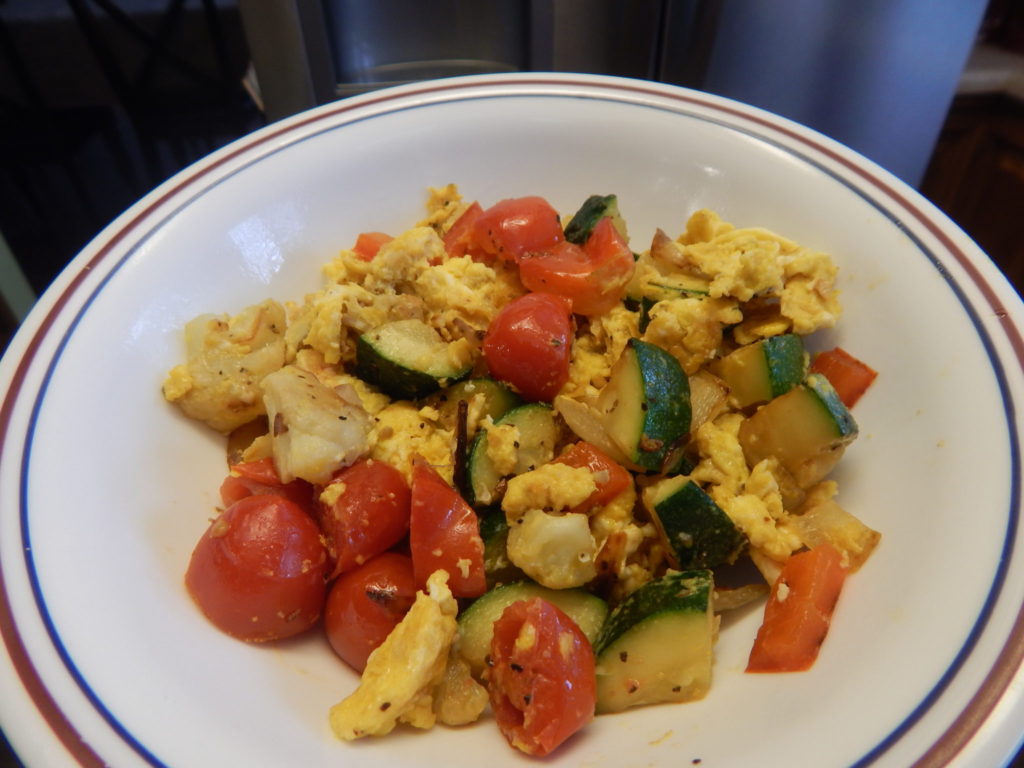 I love to have eggs on hand for a quick protein. They're so healthy, cook fast, and keep long in the fridge. I have a freezer full of meat on hand as well, but it has to be defrosted. That's what I love about eggs! They're just ready to go.
Here is a recipe to my egg stir fry (click here for recipe), but use whatever you have on hand. This is a great way to use pre-cut, frozen veggies. We love to use a pepper blend, broccoli, and cauliflower. They are already soft, so they cook in minutes. Just check the ingredients. We make sure our frozen veggies include organic veggies and nothing else. Just warm your frozen veggies in some avocado or coconut oil, scramble the egg next to them in the skillet, and add your favorite seasonings. You have your fat, protein and some veggies. To add some carbs you can even add in some frozen, shredded potatoes or serve the stir fry with fruit.
Tuna Salad Lettuce Cup: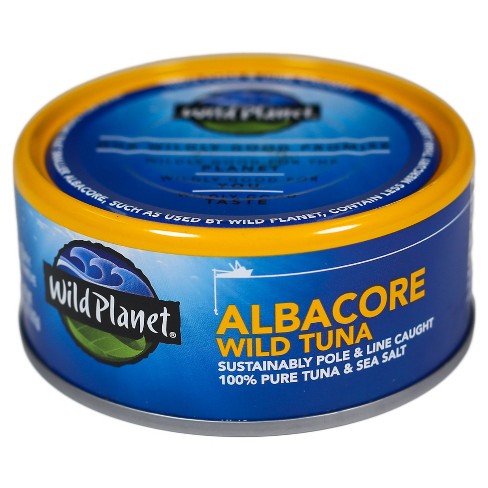 I love to keep cans of clean tuna on hand for a healthy protein. By clean I mean line-caught, and stored in either olive oil or water. No added junk. Our favorite is Wild Planet Albacore Tuna. We can buy this at our Costco, so we always have it on hand.
We mix it with a good mayonnaise (we get Chosen Foods mayo also at Costco), diced peppers, diced celery, cherry tomatoes, salt and pepper. We serve all this in a clean lettuce leaf. Our favorite is butter lettuce but we'll also use romaine or green leaf.
Served next to some sliced apples, grapes or your favorite fruit, this is a perfect dinner.
Smoothie: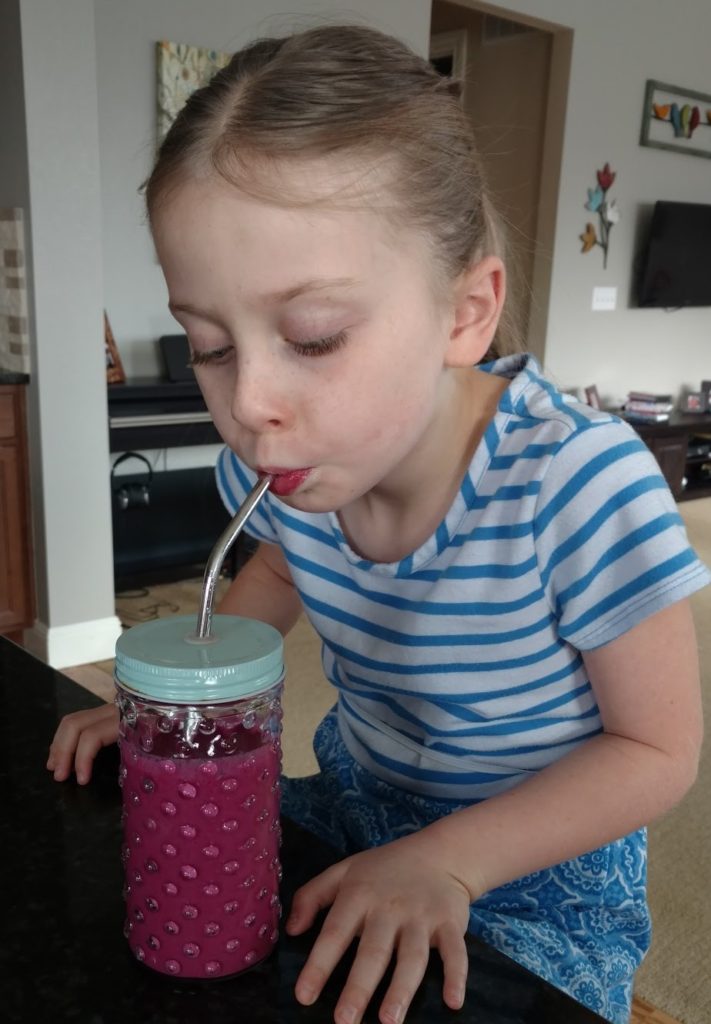 When I work with clients, I give them a one-page smoothie format with lots of options. I love smoothies as meals because they are delicious and can pack in a lot of nutrients. I also like them if I have to eat on-the-go, because it takes away some of the stress of digestion.
My basic format for a smoothie is a liquid, greens, protein, fat, and an optional fruit.
Our favorite smoothie is 8 ounces of dairy-free milk, 2 cups leafy greens, 4T collagen peptides, 2T peanut butter, 1T cocao powder and 1 banana. This serves one. I sometimes add in a squeeze of honey for the kids. Change this up to fit your needs. You can use a different nut butter or 1/2 an avocado instead. If you have a protein powder you like, you can swap that for the collagen. Add in some stevia or use berries instead of the banana.
My rule with a smoothie is: don't put more into a smoothie than you could reasonably sit down and eat. That means don't add in six cups of fruit and 1/2 a jar of nut butter. Keep the servings reasonable.
Build Your Own Salad: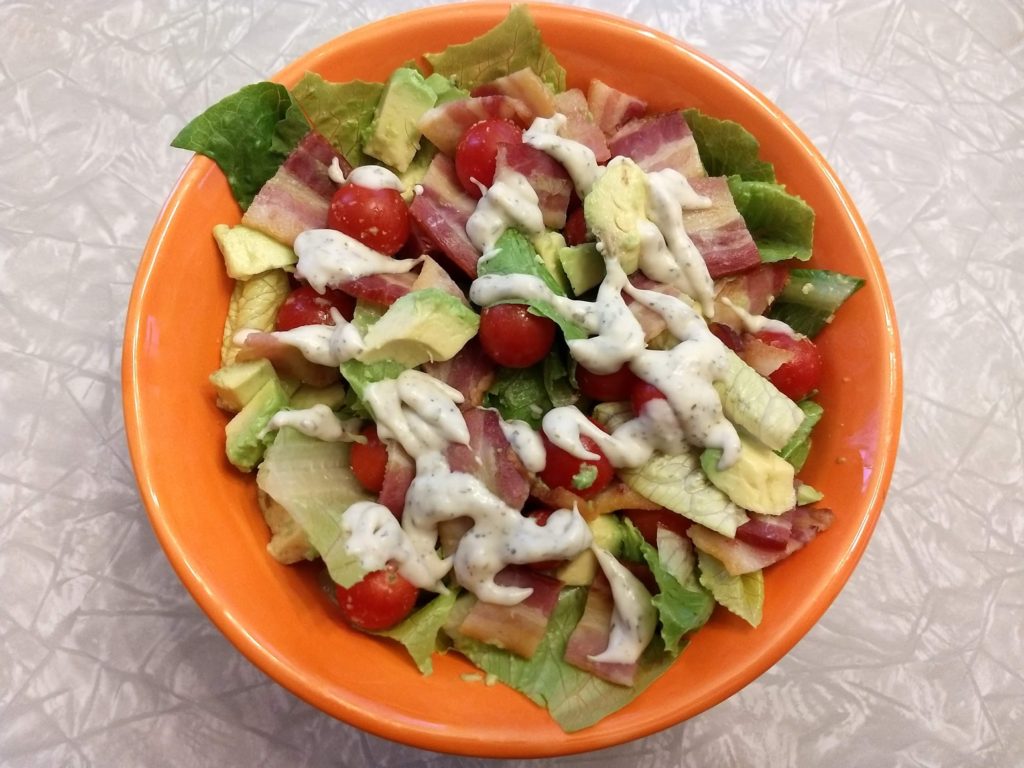 Again, I give my clients a format for this, but it's so simple. Pile up some greens and top them with whatever veggies you have prepared in your fridge, or you can quickly slice. I buy 2-3 English cucumbers each week because they don't have to be peeled and can slice easily. I also always have cherry tomatoes on hand. Those two things alone on top of some greens are a great base for a salad.
Now top with leftover meat, lunch meat, ham, sausage or canned salmon or tuna. We keep True Story and Aidells sausage on hand for a quick protein option.
Add some optional nuts, seeds or dried fruit. You can also add a few olives or 1/2 an avocado.
Now pick a dressing you love. I like anything by Primal Kitchen, Tessemae's or Hilary's. Or just do a combination of balsamic vinegar and oil. We also use hummus or guacamole for a quick dressing.
These five meals work great in a bind, but they also fit into meal planning. I teach meal planning, and I always tell clients to use their schedules as they plan meals. If you know you have a crazy night during the week, plan a salad or toast night. If you know you have to eat on the go, plan a smoothie night.
The goal is, make sure you and your family have a healthy meal every night. This is doable no matter how crazy your schedule is.