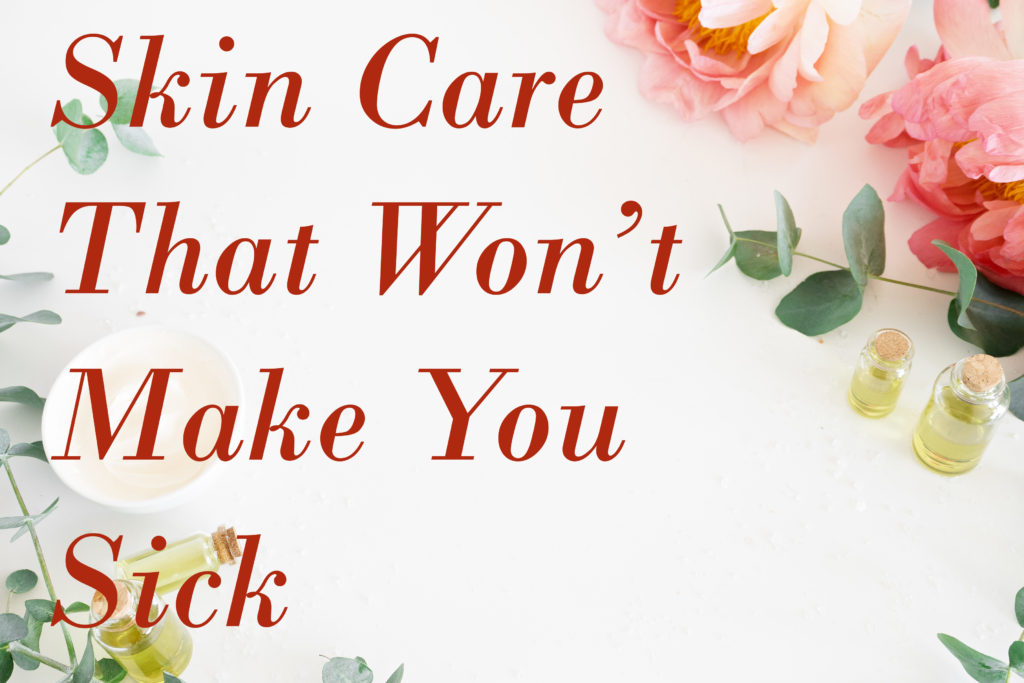 A few weeks ago, I wrote a blog post about the FDA's lack of ability to properly regulate cosmetics, and then outlined some of my favorite safe makeup products (Click Here to See the Post).
I want to continue this discussion but focus now on skin care. I'm WAY more at home talking about skin care than talking about makeup.
For me, skin care has to meet a few criteria. Not only does it have to be safe, but it has to be effective and smell good. I've tried several "safe" skin care products that are as effective as rubbing water on my face. If I'm going to take time when I'm exhausted to actually care for my skin, it better have a noticable result.
Soaps:
As far as my face goes, I stick to two different cleansers. The charcoal bar by Beauty Counter (click here to view) and the Aloe Herb Cleanser by Annmarie Gianni skin care (click here to view). I keep the charcoal bar in my shower to wash my face there, and the aloe herb cleanser next to my bathroom sink to wash off any makeup at the end of the day. The charcoal bar has no scent, but the aloe herb cleanser smells amazing! The best part, they're both great on my super sensitive skin. I break out in acne and eczema on my face really easily, but neither of these bother my face.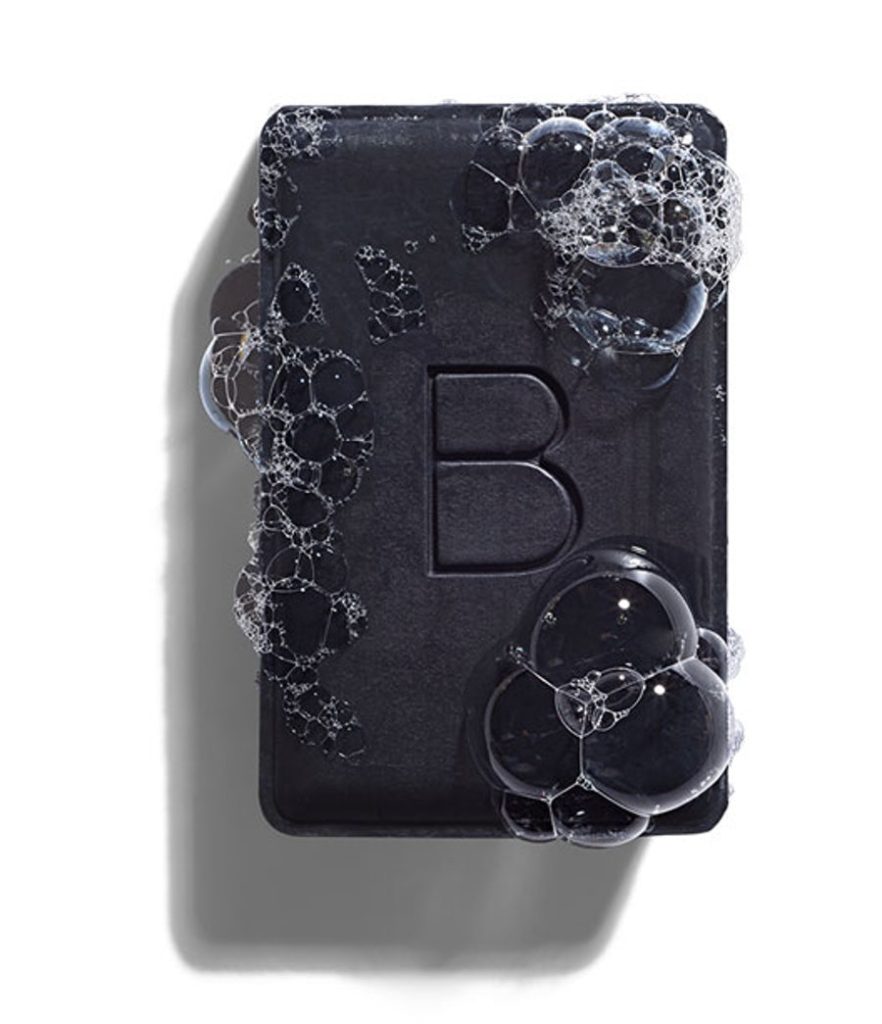 When it comes to washing my body, I again have two favorites; one bar and one body wash. My favorite bar is the One With Nature Dead Sea Mineral Soap (click here to view). As I said before, I'm so prone to eczema. I've never broken out with this bar. My favorite is the Shea Butter, but my daughter loves the Sweet Pea and my son the Peppermint. My husband uses whatever is in the shower and doesn't complain. It actually makes my skin softer, smells good and isn't messy. I know that sounds strange, but sometimes when I use "natural soap" I feel like it just falls apart in my hands. This holds up well, smells good, doesn't make me break out, and softens my skin.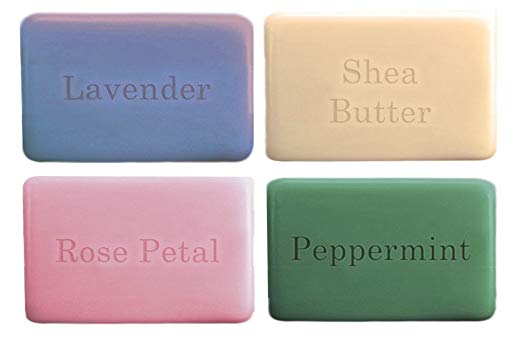 My favorite body wash is Acure Body Wash (click here to view). I really trust any Acure product as far as ingredient safety goes. The thing I love the most about these body washes are the smells! Being so sensitive, I generally have to get "unscented" products. Because Acure uses natural scents and they are super light, they don't bother my skin at all.
I have to include one more soap and that's my toothpaste. I love Dr. Bronner's All One Peppermint Toothpaste (click here to view). Every member of my family uses this. It even comes in a travel size so we keep several in our suitcases. It actually foams and freshens my breath unlike other natural toothpastes, but it's really clean and safe. Way better for your kids than Colgate bubblegum…

Moisturizer:
Like the face wash, my FAVORITE face moisturizer are the herbal facial oils from Annmarie Gianni. I'm really torn. My favorite as far as effectiveness goes is the Anti-Aging Oil (click here to view). I've never had a product work so well with my skin. I don't break out and my skin feels moisturized. Plus it smells so good! It has a bit of an orange tint, but that fades quickly. I'm torn because as good as the anti-again oil smells, the oil for Normal and Combination Skin (click here to view) smells even better. It is, hands down, the best smelling skin product I've ever used. I acutally like to keep both on hand and rotate them.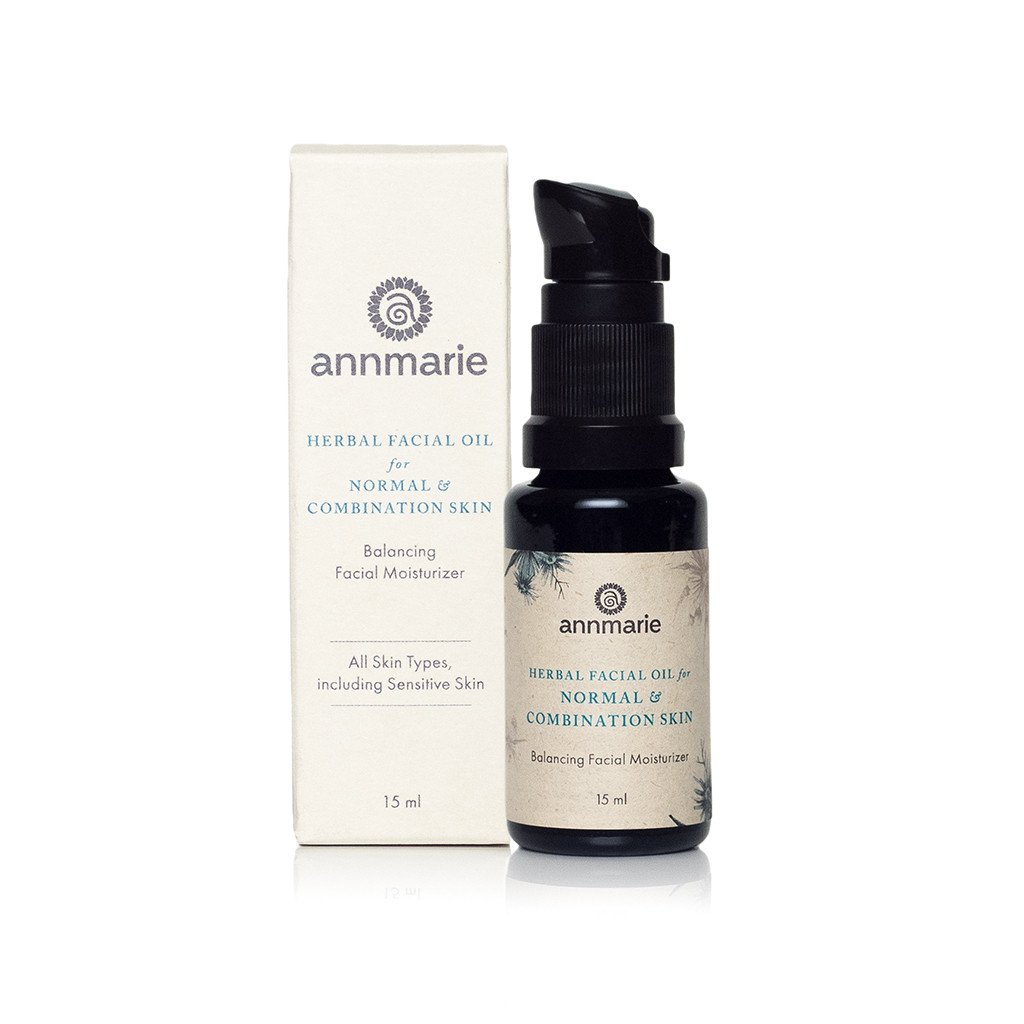 Since those oils are a bit pricey, I like to keep a good budget-friendly facial moisturizer on hand. This Intense Defense Moisturizer from Avalon Organics (click here to view) is the one I've used for years. No matter what freak out my skin is going through, this has never bothered my skin and always keeps it soft. Plus, vitamin C is GREAT for the skin. Especially skin that is getting up there in age… like mine might be… And it smells like an orange creamsicle. Enough said.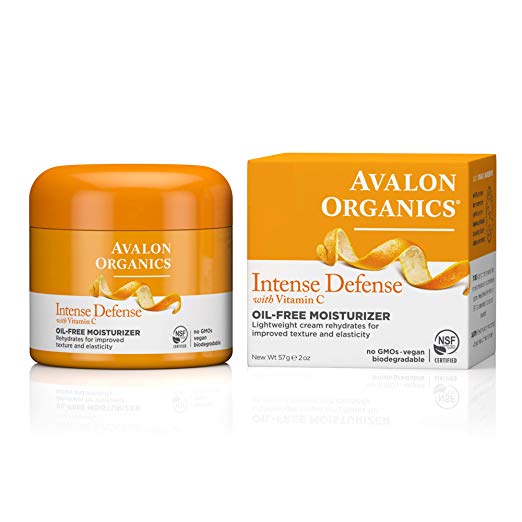 I have two body lotions I really love. One I use daily and the other is kind of my emergency lotion. The daily one is California Natural Body Lotion (click here to view). Every scent is amazing, but I generally stick with the lavender. I'm a bit tightly wound so anything that helps to calm me down is a win. Rubbing lavender all over myself after a shower seems to help. This is a great moisturizer, smells INCREDIBLE and doesn't irritate my skin. It's also really thick and the fabulous scent comes from essential oils.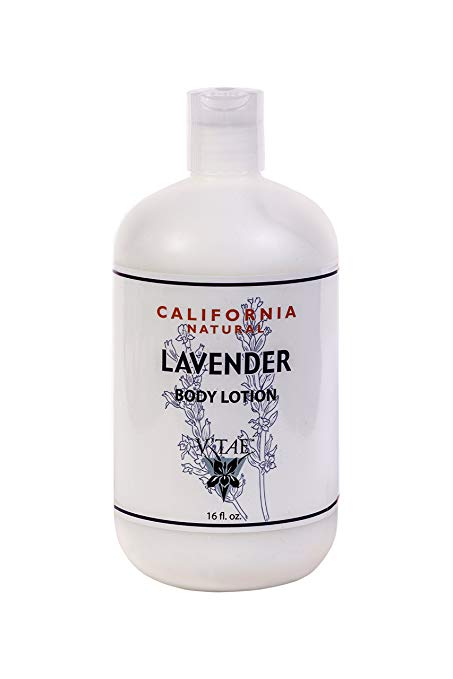 The "emergency" lotion I love is one I bought when my skin was completely freaking out and I was at the end of my rope. It's Puriya's Mother of all Creams (click here to view). This cream is specifically designed for inflammatory skin conditions and it really works! It calmed my inflammation and left my skin so soft. I wouldn't use the scent as a air freshener, but there's nothing offensive about it. It smells very herby.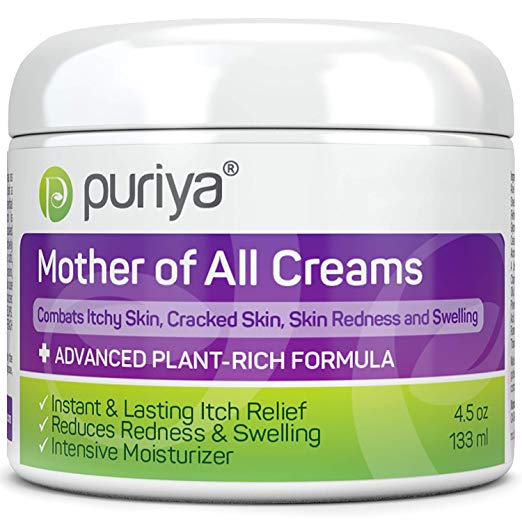 Extras:
As lazy as I am with my skin care routine, there are a few other items I love.
First is the charcoal mask from Beauty Counter (click here to view). It's a bit pricey, but it lasts a really long time. I apply it with a small Elf brush I got a Target for $1. Using a brush makes it last longer. It makes my skin soft, tighter and helps clear up break-outs.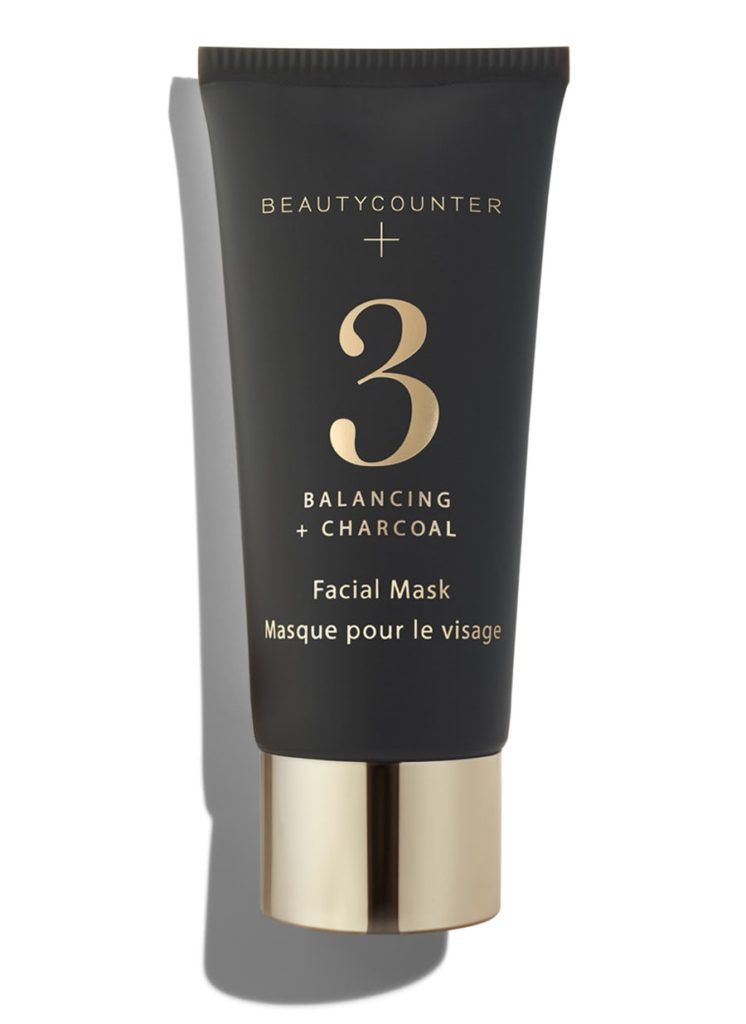 To go with the anti-aging oil I listed above, I also love the Anti-Aging Serum from Annmarie Gianni Skin Care (click here to view). My skin looks younger, feels softer and breaks out less. I put it on right before the oil.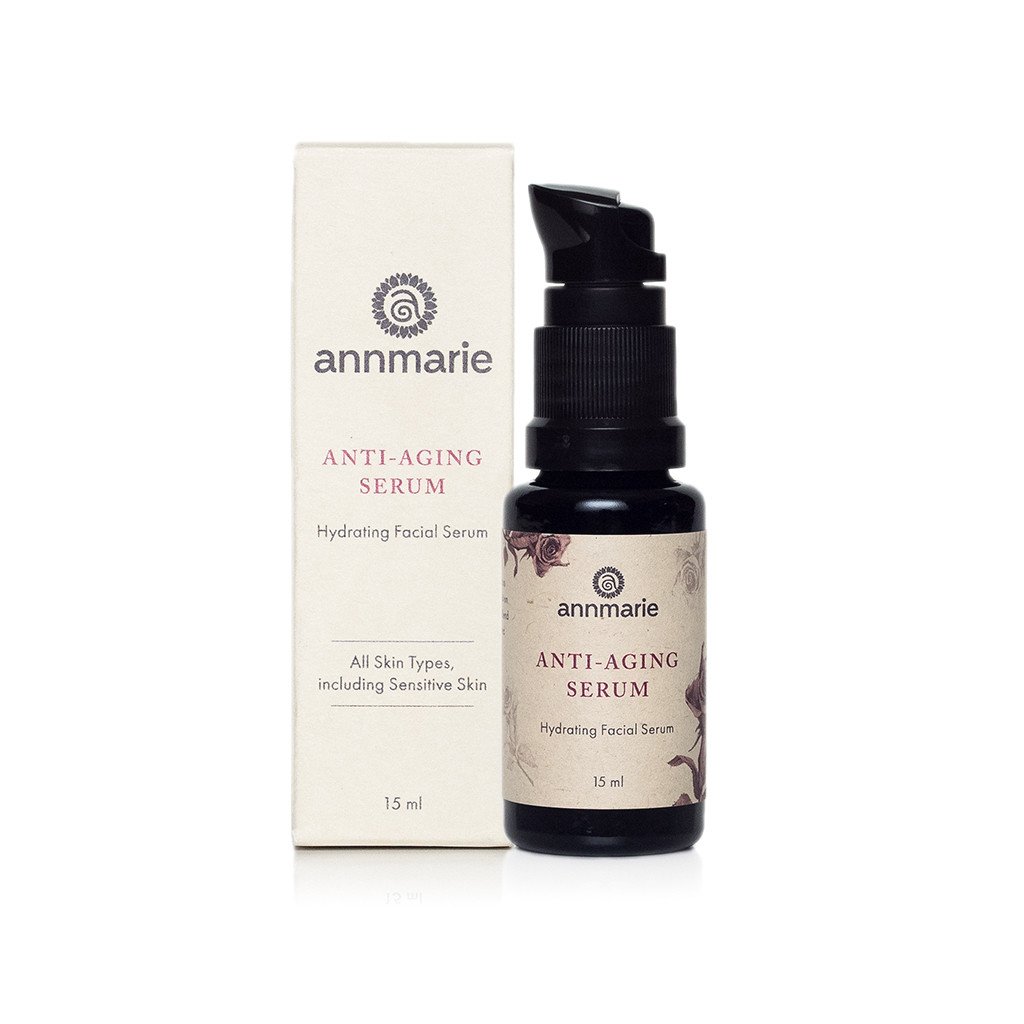 Lastly is my favorite lip balm. Hands down it's Soothing Touch Lip Balm (click here to view). It comes in one of those really thick tubes so it actually covers my whole lips. It's thick without being sticky and makes my lips feel really soft. Plus the scent is fabulous. My favorites are the Vanilla Chai and the Pomegranate. I keep four on hand at all times. One on my nightstand, one in my purse, one in a downstairs drawer, and one in my car.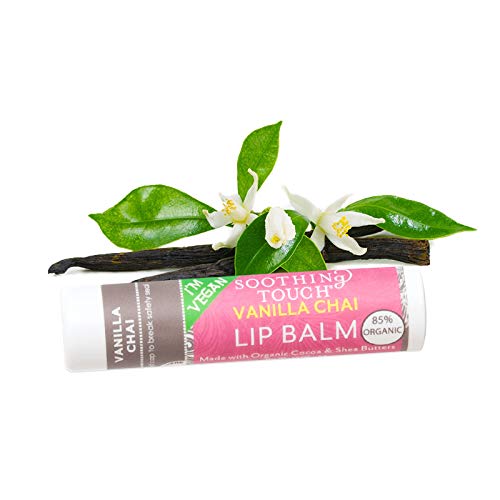 I would love to hear what your favorite skin care products are. Remember, the skin is our largest organ and what we put on it can affect our hormones, our toxic load and how well the skin itself holds up.
*A few of the links in this post are affiliate links. All products linked are ones I use and love, but some give me a bonus if you buy from the link provided. This helps me continue to provide free content to my fabulous readers.