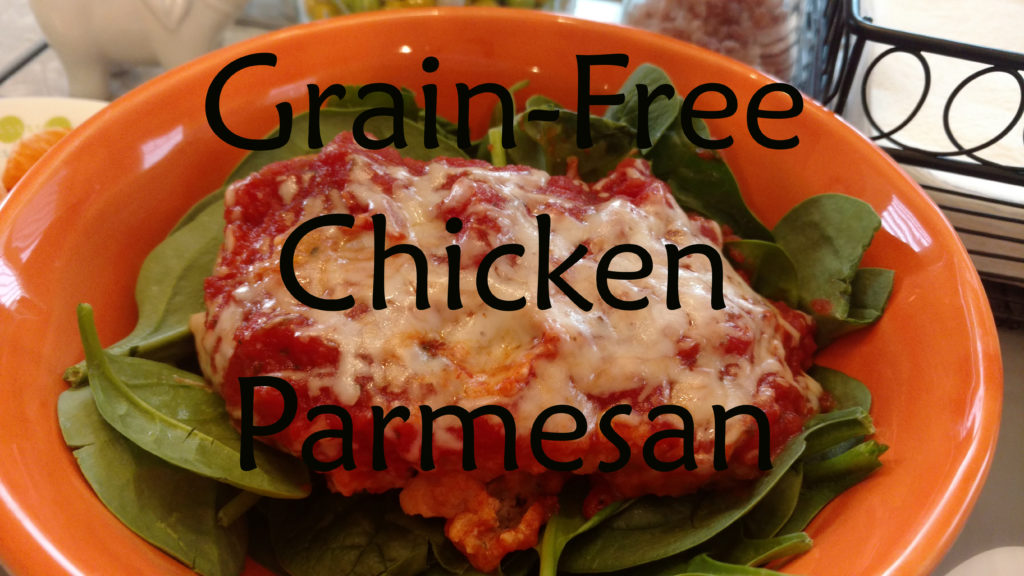 My daughter has eczema. She comes by it honestly. She inherited it from me. I inherited it from my mom. My mom from her mom; her mom from her mom, etc, etc, etc. We may be able to trace this back to Eve. Two years ago I gave up grains because my joints are awful and I found a grain-free diet helped a lot. I also noticed that after over 30 years, my eczema cleared up significantly. YAY!!
So when my daughter was on the ground sobbing because her legs were bleeding I decided she should try to go gluten free. A month later, her legs looked completely different. I was shocked at the improvement. I think they'd clear up even more if she gave up dairy, but I want it to be her choice and she said she'd stick with giving up gluten for now.
The point is, with her dietary restrictions and mine, we've had to get creative. A few weeks ago she and I were watching The Pioneer Woman (one of our favorite bonding activities) and drooling over her chicken Parmesan. My daughter asked, "Can we please make that?!" I couldn't let her down so we gave it a try. I wanted to make a grain-free but delicious version of this classic comfort food. We were all pleased with the results.
The process was similar to classic chicken Parmesan. The only difference was the mixture.
Rather than use bread crumbs, I made a mixture of almond flour, tapioca flour, Parmesan cheese and spices.
After I coated the chicken in eggs, I dipped it in the "breading" and fried it in a skillet with a little coconut oil. I used chicken thighs because I like them better than breasts, but use what works for you. The process is the same.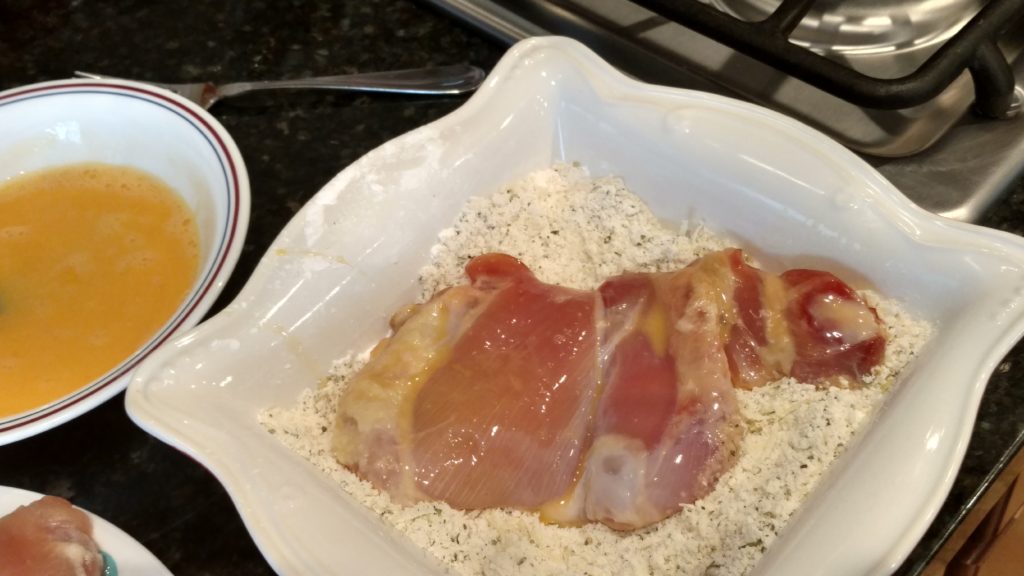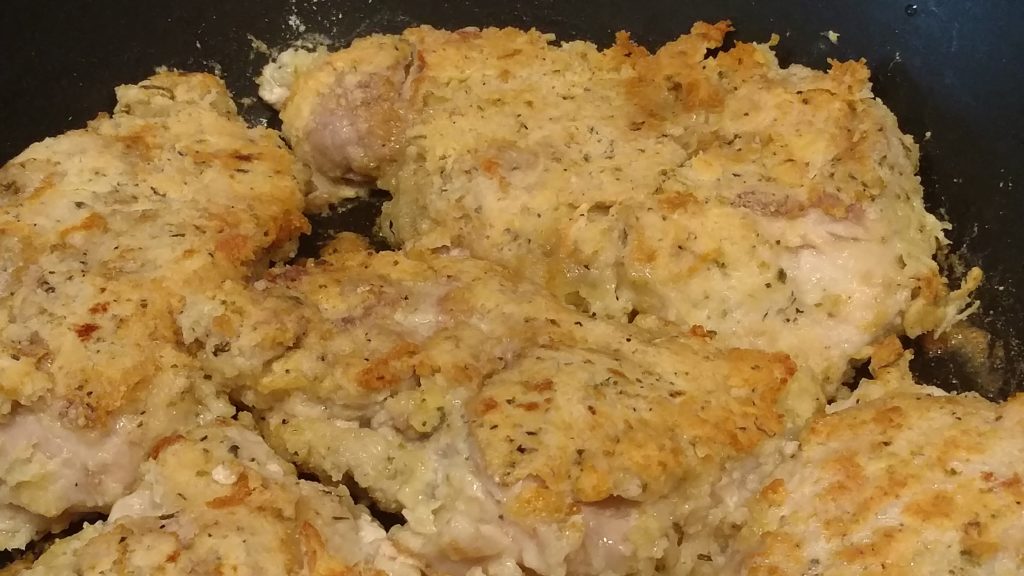 Here is where you have to make a decision. If you like your chicken Parmesan crispy, remove it from the skillet top it with hot marinara sauce and sprinkle the cheese on top.  If you want it softer, pour the marinara over the chicken and sprinkle the cheese on top while the chicken is still in the pan. Let this heat until the cheese melts.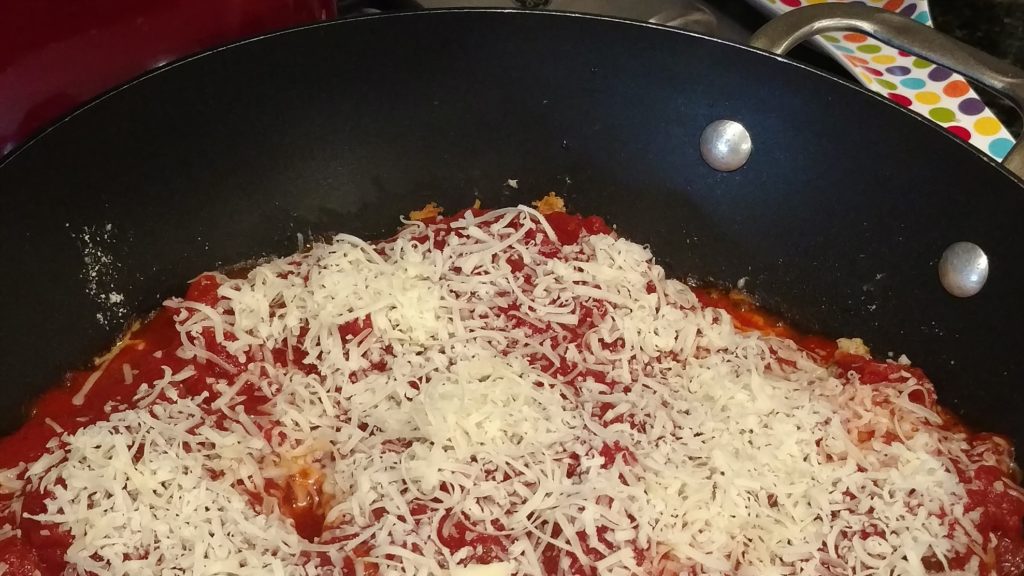 My husband and daughter prefer this over gluten-free spaghetti noodles. I serve mine over a huge handful of spinach. The heat from the chicken wilts the spinach a bit but it gives it great flavor and crunch. Plus it's a great way to add in some extra vegetables.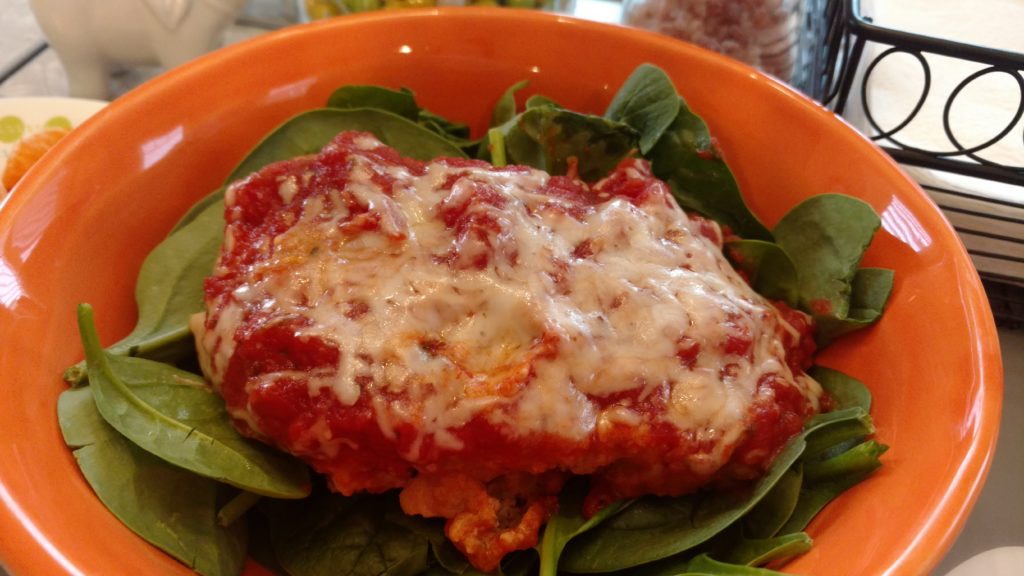 A word about marinara sauce. I'm happy to report that it's becoming much easier to find a marinara sauce without sugar. But be sure to read your labels! The cheapest I've found is the Trader Joe's brand that comes in a can. No sugar, low price and delicious. If you want to save even more money, make my No-Sugar Marinara Sauce.