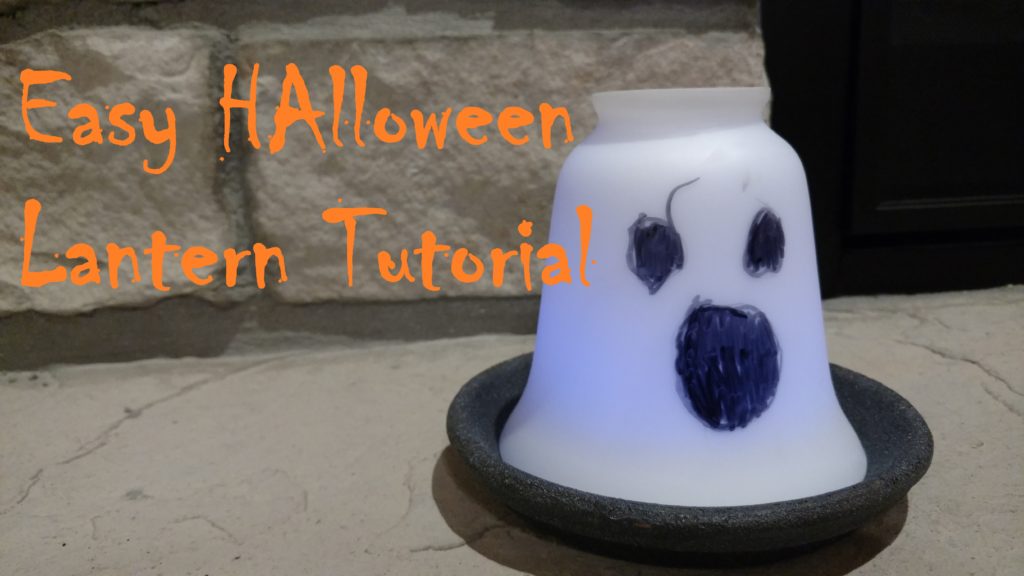 A few years ago (like 7 to be exact) my son and I made a ghost lantern for a Halloween decoration. This is still our family's favorite Halloween decoration. My kids go nuts every year waiting to unpack it from our box of Halloween decorations. They then turn off all the lights in the house, turn the ghost on and run around screaming. It's pretty much as close as we get to anything scary around here on Halloween. We do sometimes watch terrifying movies like Ghost Busters and may someday graduate to Gremlins… maybe.
I'm sorry I don't have pictures of the actual process, but seven years ago I was more concerned about making sure my two-year-old didn't draw all over himself with the Sharpie than I was about taking pictures for a future blog.
Luckily, this craft is so extremely simple, you don't need step-by-step pictures to get the idea.
First, you need some supplies:
1 white, frosted-glass light fixture cover – You can get these at a hardware store or pretty much anywhere you can buy light fixtures.
1 terra cotta saucer (the thing that goes under terra cotta pots to keep the water in check)
Black spray paint
Black Sharpie (or another permanent marker)
1 battery-operated tea light
Start by spray painting the terra cotta saucer with the black spray paint. We used a shimmery black paint because it looks awesome, but do what makes you happy.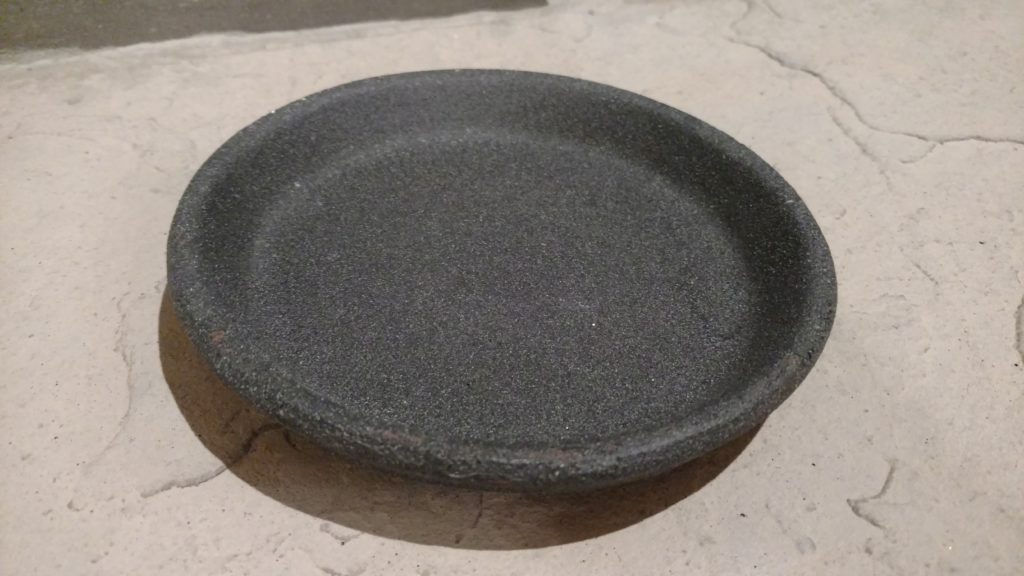 Then draw a ghost face on the light cover.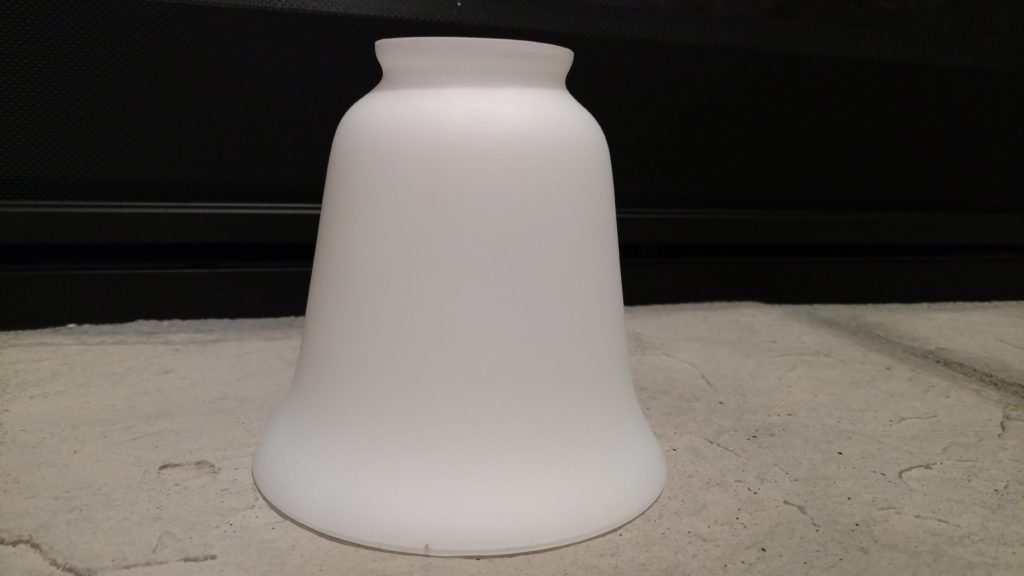 Keep it simple with just two eyes and a big mouth. My son and I made this by me holding his hand while he held the marker. I imagine today it would look a lot different, but there's no way I'm replacing this. Unless the kids break it in their running and screaming.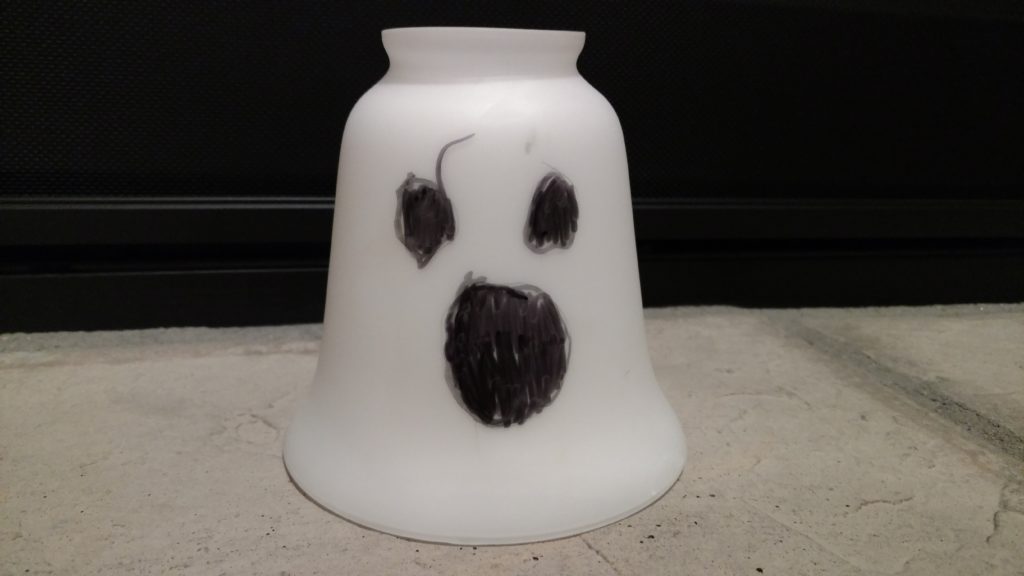 Turn on the tea light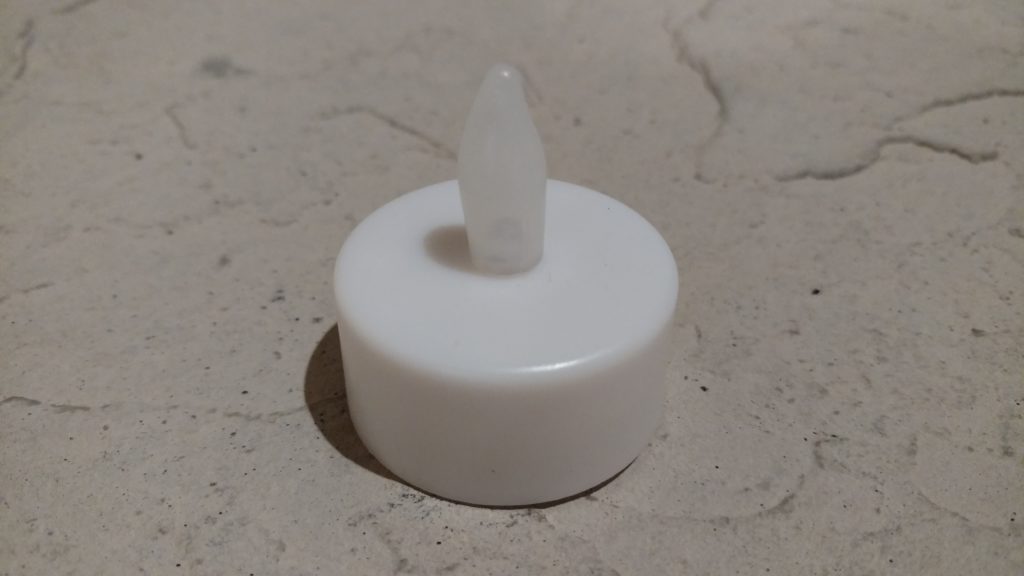 and put it on the dried base. Then put the ghost lantern on top and prepare to be terrified.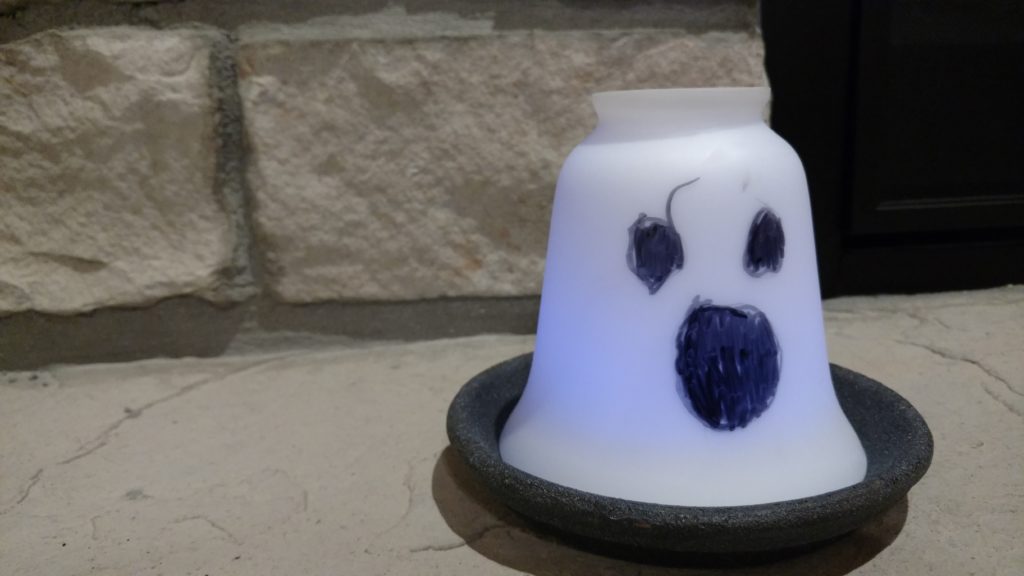 If this doesn't make your house spooky, nothing will. Not even Gremlins.