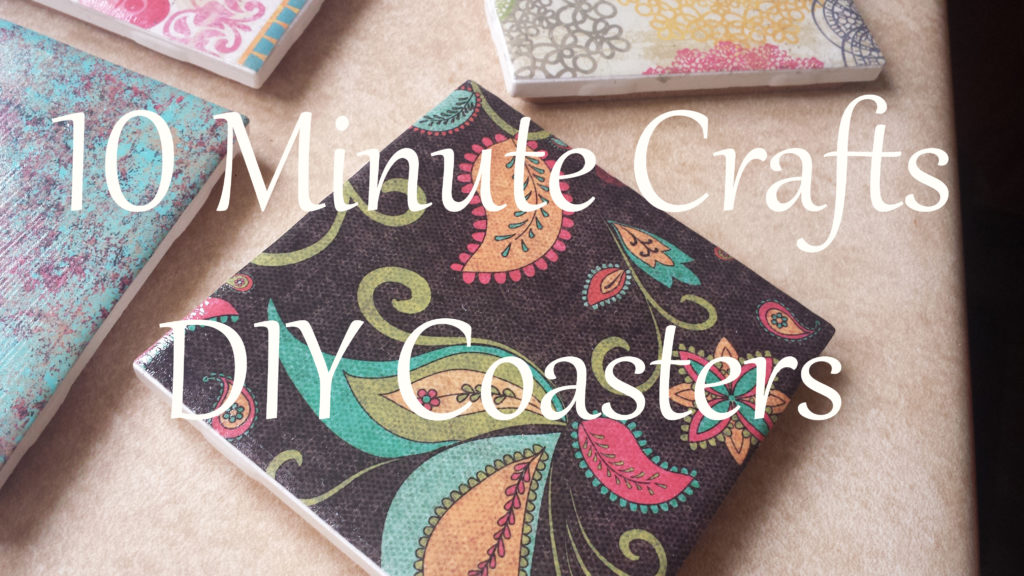 For some reason, I love to make homemade Christmas presents. They make me feel like maybe I could have made it as a pioneer. But then I think of indoor plumbing and realize I would have died early on. I'm just a big fan of modern conveniences.
Anyway, making Christmas presents makes me feel like I may have a little crafty talent and makes me feel like I'm giving a more personal present.
Last year we gave our family things they'd need for a family night. This included a game, a movie, popcorn, hot chocolate and these adorable coasters (for the hot chocolate, of course). I'm not the kind of person that can find an adorable craft on Pinterest and make it come to life, so the fact that these came together so quickly for me shows just how easy they are.
All you need is:
Square ceramic tiles (these cost about a whopping $0.12 each)
Mod Podge (It's up to you if you want glossy or matte. They work the same, but the glossy gives your project a shiny finish)
Cute scrapbook paper or photographs
Cork squares to adhere to the bottom
Hot glue
Acrylic Sealer (mine just happened to be the Mod Podge brand)
These take more than 10 minutes due to dry time, but your active working time really is only around 10 minutes.
First just trace your tile square on the back of the paper or photograph you're using and cut out the shape.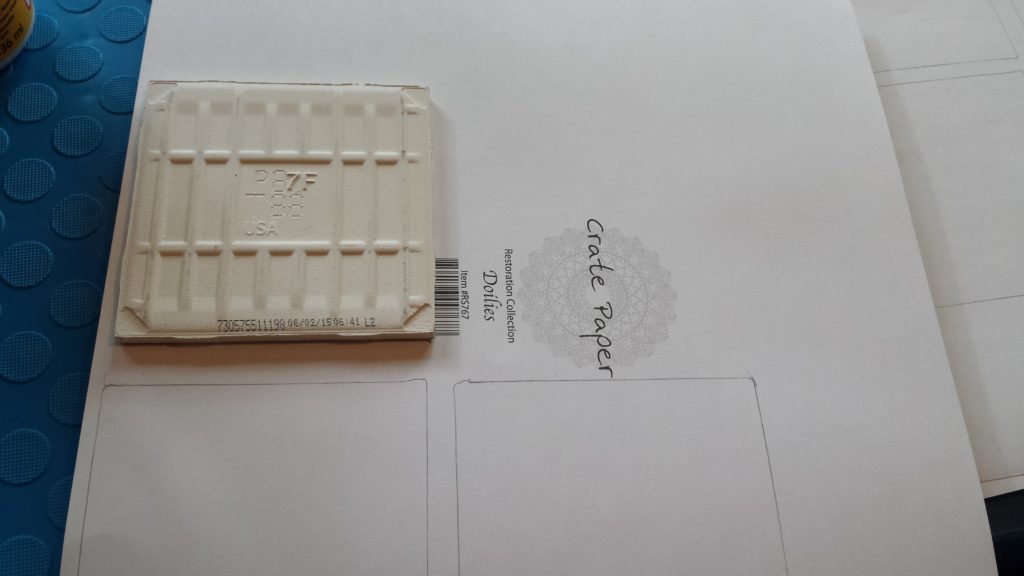 Then glue the square on using the Mod Podge.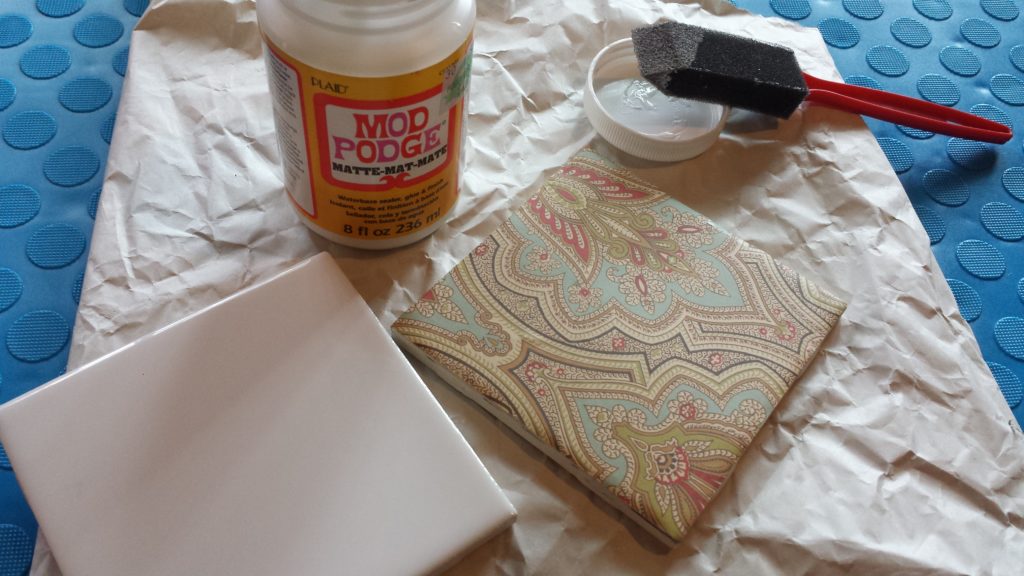 After it dries, cover the entire top with more Mod Podge and let this dry.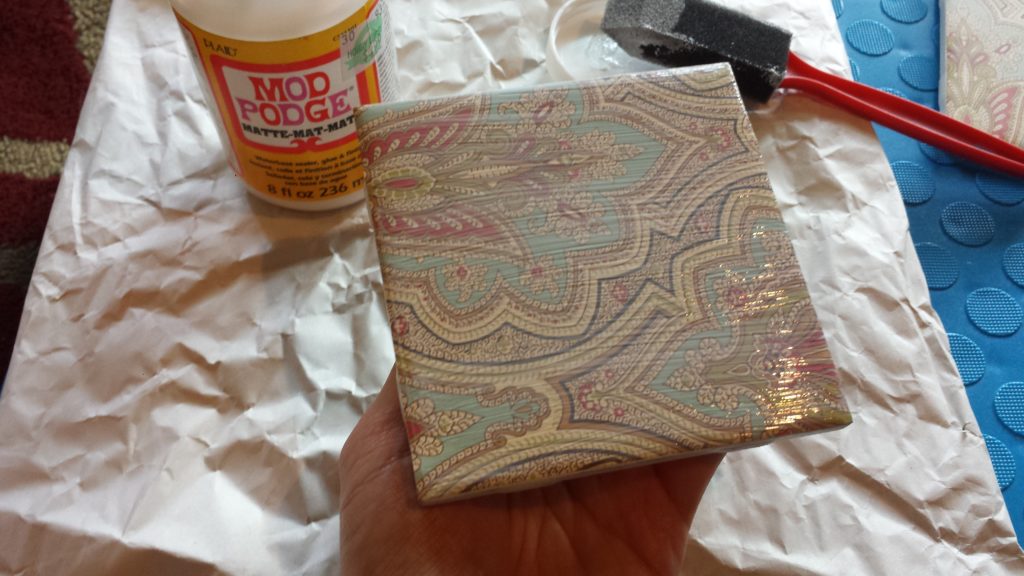 Then spray the whole thing with the acrylic sealer. This keeps your coasters waterproof. I found it was easiest to put the coasters outside on plastic cups on newspaper to best do this. This kept them from sticking to the newspaper but made them stable enough to spray.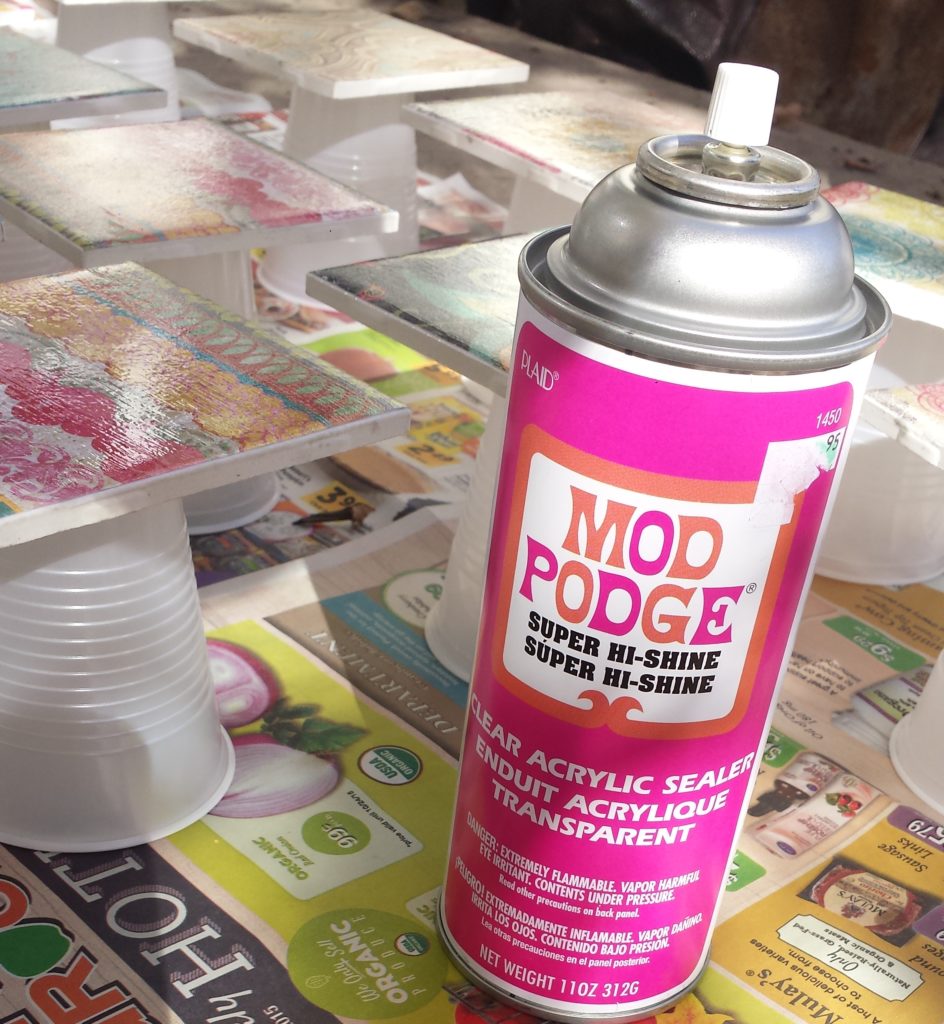 After they dry, hot glue the cork squares to the bottom. I managed to find these 4×4 squares at Hobby Lobby that fit my coasters perfectly! If you can't find such a thing, just cut out cork the same way you cut out the paper.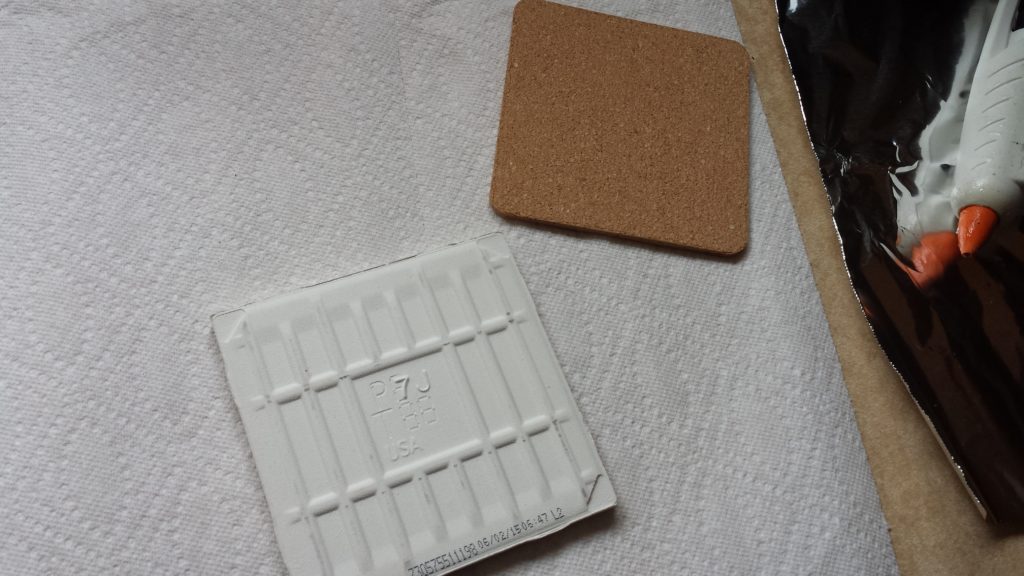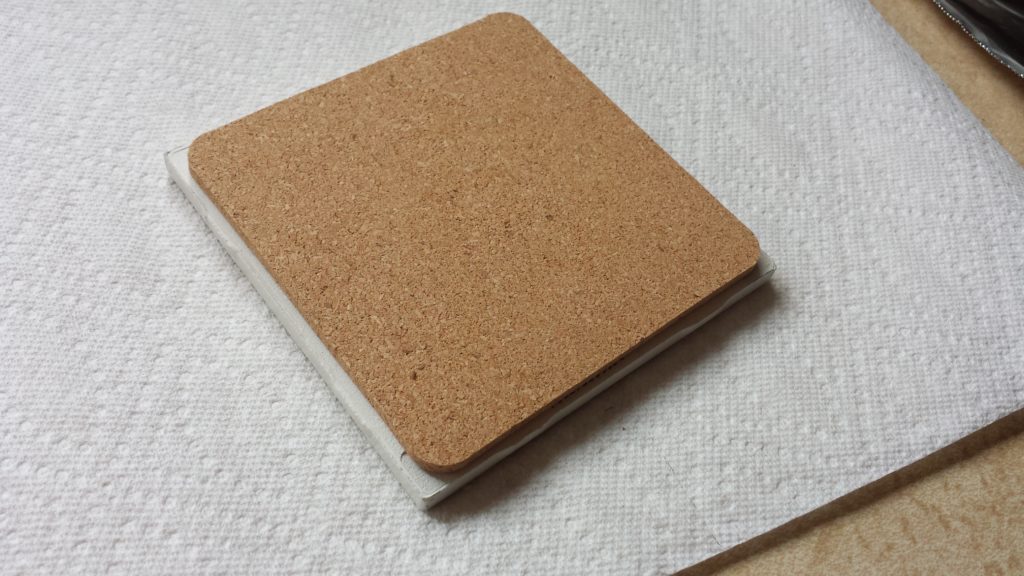 That's it! See how easy it is! I love ours! I made extras in each print for myself because I was jealous of my family. We made these last year and they've survived our entire family spilling on them without them peeling or staining.