UPDATE! CONTEST WINNERS ANNOUNCED!!
Thank you so much to everyone who entered our first giveaway with C is for Coconut. I love this blog and sharing my personal experiences with you all. It was so fun to read your comments. Several made me laugh and many made me think, "Oh yeah! I totally should have added that to my confessions." We're all in this together, right? Thank you so much for reading. Keep sharing your stories with me through comments, emails on our Facebook page. The winners are…
1st place (Yonanas Frozen dessert maker and cookbook): Tammy
2nd place (6 bars of Lily's Stevia Sweetened Chocolate): Morgan
Winners have been notified by email. Thanks again to all who entered! Even though the contest is over, if you didn't get a chance to enter your guilty confession, please still do so. We all want to hear about your splurges!
Each month, my husband and I take one of the kids and have a date with them. We alternate each month who takes each child. This month, my 8-year-old son and I got to have our date night. We've been reading the Harry Potter Books and recently finished book 5. We decided to watch the movie for our date night because I didn't think my 5-year-old daughter was ready to see Voldermort possess Harry, or watch that super awkward Harry/Cho kissing scene. Sorry for the spoiler if you've been living in a cave and haven't read/watched Harry Potter, but am I the only one who thinks that kiss was more awkward than a movie kiss should have been? Anyway… we decided to have a few treats with our movie. I'd originally planned to make my own treat plate with toasted coconut chips, 90% dark chocolate, sauteed apple slices and a can of La Croix. But as soon as my son opened that package of Red Vines, I was a gonnner. I ate red vines, gummy worms, M&Ms, popcorn and white chocolate chips. I did have the La Croix as well. Though I drank it through a Red Vine. As you see, I taught my son this trick as well.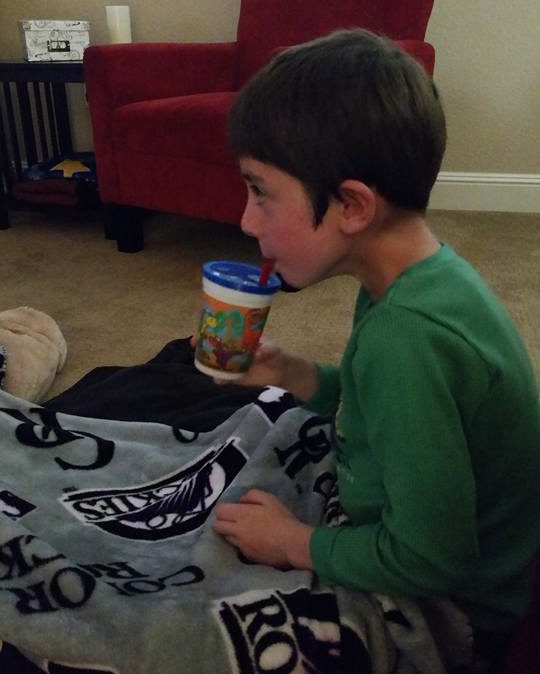 I ate so much I was sick that night and never wanted to eat again. The next day, I wasn't hungry until about 2 p.m. and even then, I barely wanted to eat. It was a rough night.
The point of my story; none of us are perfect. I read blogs and books written by health experts. I watch You Tube videos of personal trainers and Nutritional Therapists and automatically think they're perfect and never slip up. Clearly they eat perfectly 100% of the time and work out to the point of exhaustion 12 times a week. Right? I personally find it very intimidating.
When my friend introduced me to this healthy lifestyle, she told me I'd probably eat right 80% of the time. 80%! That's a low B! My college professor mom would not be impressed with an 80%! But my friend was right. Nobody is perfect all the time and I think it's important to admit that. I never want anyone to look at me and think I live a life they can't because they can't be perfect. I'm not perfect. I'm a regular person with normal stresses and regular sugar cravings. Yes I'm stronger than I used to be and can resist temptations much more easily, but I'm nowhere near perfect. So if you're not willing to make changes because you can't reach perfection, know you don't have to. No one expects you to. To convince you how "normal" I am, here are my unhealthy confessions. All of these instances have occurred in the last two years since I made my healthy changes.
I decided to take Easter off from healthy eating so I could eat Easter candy. I ate so many Cadbury eggs (large and small), I threw up that night.
My son and I fought over the fact that I don't think he should get to kick his sister in the head. We yelled and he stormed up to his room and slammed his door. I went to the pantry and ate several handfuls of chocolate chips.
My grandma-in-law always sends a box of Sees chocolates to us for Christmas. I ate so many, I had to take the remaining chocolates from the top layer and shove them in the bottom layer to make everyone think there was only one layer, and I hadn't had one chocolate. Sadly, I forgot about the multiple brown paper candy cups in the garbage. I'd be a terrible criminal.
Every year, we take a trip to Breckenridge, CO. They have the most amazing cookie shop there. They had a buy 6 get two free deal, which my husband suggested we take advantage of. I chose two massive sandwich cookies and ate both of them that day. And I'd do it again.
The preschool my kids went to had a cookie swap for a Christmas party every year. We had to bring in a plate of 24 cookies and were expected to leave with a plate full of the cookies others brought. Last Christmas, I chose cookies based on what my family would like and planned to avoid the cookies all together. I went home with 8 cookies. My family members each ate one, I ate five. It's probably a good thing my youngest just finished her last year of preschool.
Halloween… need I say more?
The night before I started the Whole 30 I made salted-caramel no-bake cookies (the were Paleo), as kind of a last meal. I ate more than my share. I lost count at 7.
Hopefully these confessions don't make you stop reading my blog all together. These instances are the exception and not the rule but as you can see, even though I've committed to a healthy lifestyle, I'm still human. I still mess up and have food regrets (emotionally and physically). I still have a hard time resisting and emotionally eat sometimes.
So I want to know: What is your best unhealthy confession? Tell your story in the comments below. I'll pick two winners at random from the comments. First place will win a Yonanas Healthy Frozen Dessert Maker plus the Yonanas cookbook. Yonanas takes frozen fruit and turns it into soft serve ice cream. This will help you keep your splurges on the healthy side.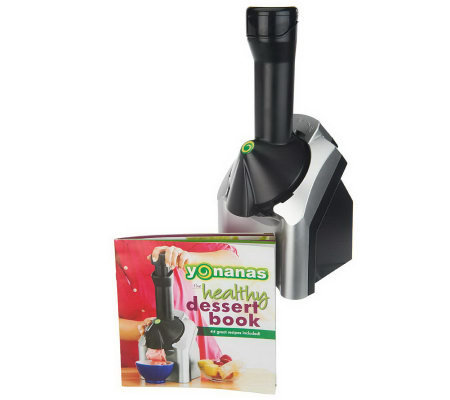 Second place will win six Lilly's Stevia Sweetened Chocolate. Next time you have a fight with your son and need chocolate, reach for this.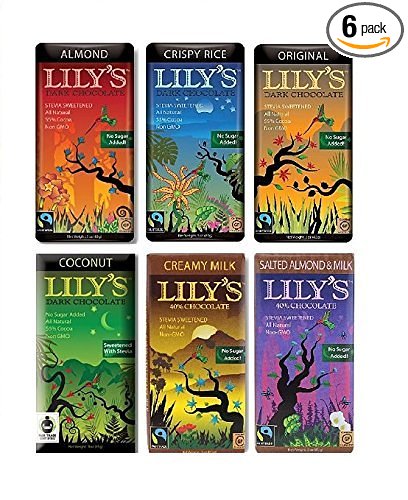 The contest ends Saturday August 13 at 11:59 p.m. Winners will be announced Monday morning. (UPDATE! Contest has ended)
a Rafflecopter giveaway