As a kid, I always got excited when I heard the ice cream truck. Since it was summer, I was generally in my black and rainbow striped swimsuit running through the sprinklers with half the kids in my neighborhood. We'd hear the music and run toward the truck with all our might and quarters. Aside from that, there was another truck that brought joy to my heart: the Schwan's truck. We'd get so excited when the "Schwan's man" would come each week. My mom always bought two things (she bought more but I wasn't really interested in raw chicken breasts and salmon patties). One, push-up ice cream pops. Remember those? I can still taste of that delicous peach ice cream combined with the taste of plastic and cardboard as I licked the tube trying to get every last drop. The second things she always got; cinnamon raising biscuits. These things were so addicting. Many a Sunday morning, I'd wake up smelling those delicious biscuits. The fact that they came with a tube of frosting made them that much better.
Maybe I was feeling nostalgic because it was close to mother's day, but a few weeks ago, I was craving these biscuits, but didn't want to eat something that I'd regret later. Then I realized, since I know how to make healthy biscuits, I could easily recreate these!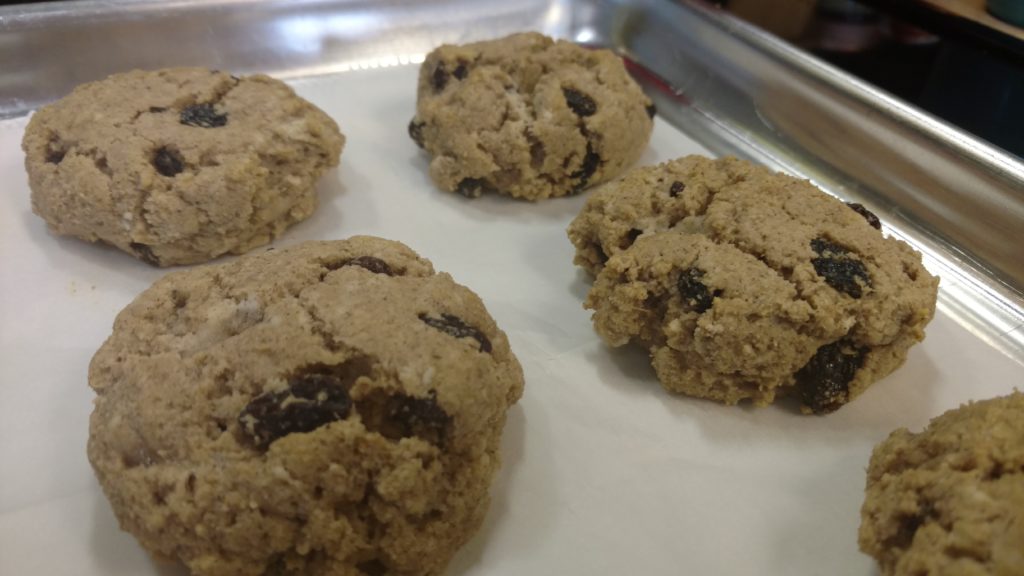 I started with my healthy drop biscuit recipe. To them I added cinnamon, vanilla and raisins. As with the drop biscuits, I was way too lazy to roll and cut them, but you certainly could if you had the motivation. Since I wanted them to have that round look the ones from my childhood had, I rolled them and shaped them with my hands.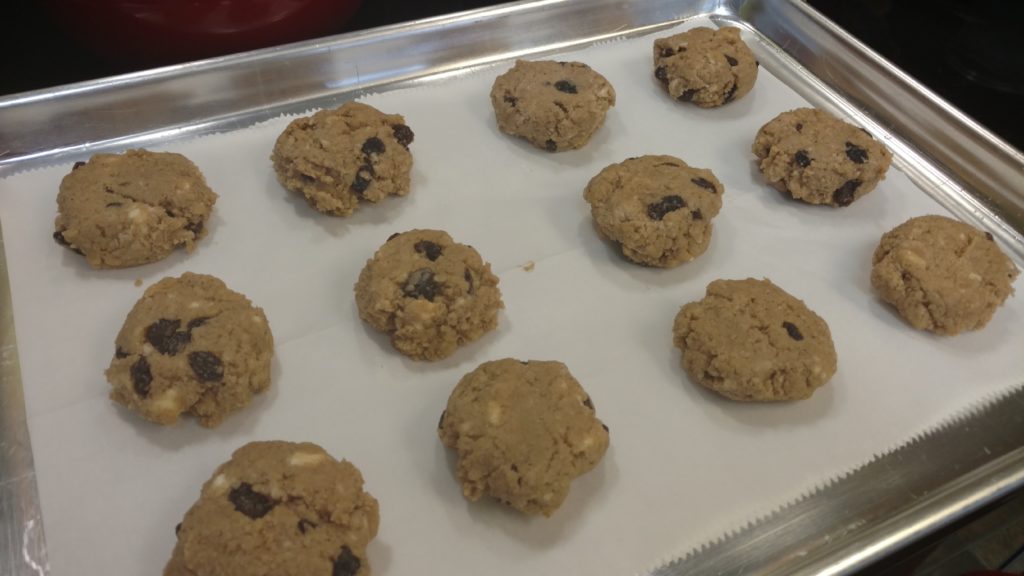 We ate these before I could get a picture, but to simulate the frosting, we drizzled a bit of coconut butter of the top of a few of them. These were so good, I considered putting the black and rainbow swimsuit back on and running through the sprinklers eating one. But then I'd be the neighborhood freak. Oh well. They tasted just as delicious as they did when I was 7.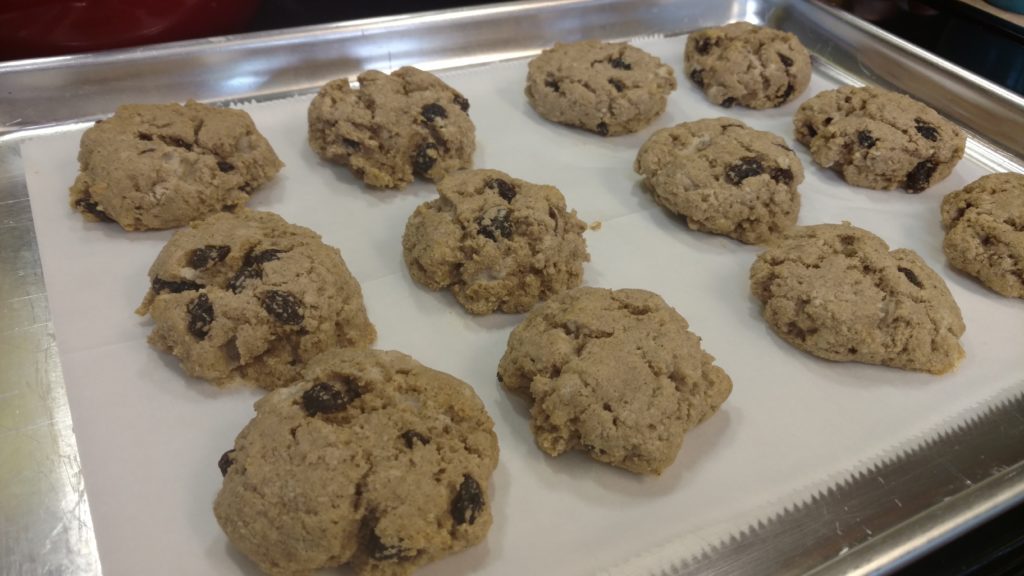 Preheat oven to 350 degrees and line a cookie sheet with parchment paper.

In a large bowl, Whisk together almond flour, baking soda, baking powder, salt and cinnamon.

Cut cold butter into cubes and cut into dry ingredients using a pastry cutter or two forks.

Combine the eggs, vanilla and milk and whisk together until combined.

Add the eggs and milk to the bowl and mix until everything is combined.

Scoop 12 biscuits onto the cookie sheet. Roll each biscuit and flatten it a bit so it looks somewhat round and flat.

Bake for 13-16 minutes or until slightly golden.

Let cool about 15 minutes and serve plain or drizzled with coconut butter.