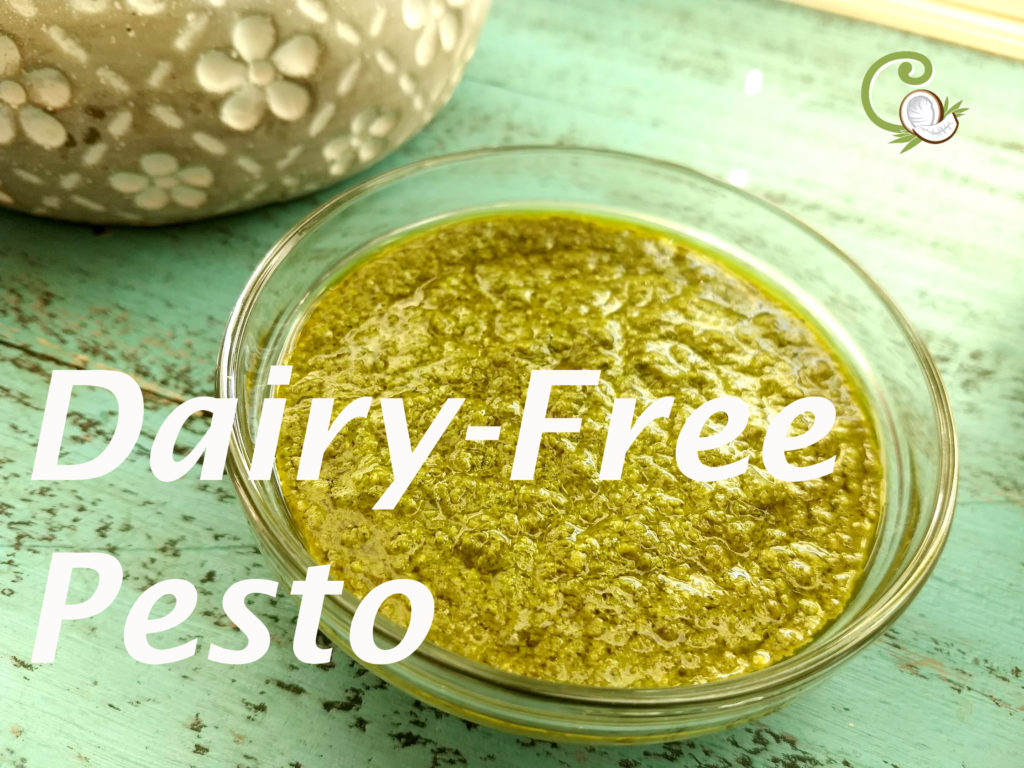 I'm a big fan of gardening. Now before you start to picture me Joanna Gaines style, know this: I've killed way more than I've grown. I've planted a garden faithfully every summer for eight years. It's only been in the last two that we feel like things are really going well. That said, I still kill things. Though since we had a 5-month-old puppy last summer who thought the garden was his personal sandbox, I'm not taking all the blame. Now that he's older, I have a lot of hope for this summer.
One thing I've always struggled with is basil. I love basil! Everyone says it's easy to grow, yet basil and I… we have a strained relationship. But there are many aphids who thank me for my willingness to keep trying. Last summer I planted our basil right next to the tomatoes. It worked! We had so much basil! I was overjoyed.
My very favorite thing to do with basil is make pesto. I used to think pesto was fancy and that only Food Network stars should make it and use it as a fancy schmear on plates of perfectly braised meat. The truth is, pesto is extremely easy and fast to make.
That's good news, because I can't find a high-quality, diary-free pesto that fits in my budget. I love pesto with dairy but sadly, my gut and skin do not. Because I want to make those two things happy, I steer clear of dairy.
This means I have to make my own pesto and I'm happy to say, the cheese does not make the pesto. It's still AMAZING without the cheese. My cheese-loving, pesto-fanatic husband doesn't even notice the difference.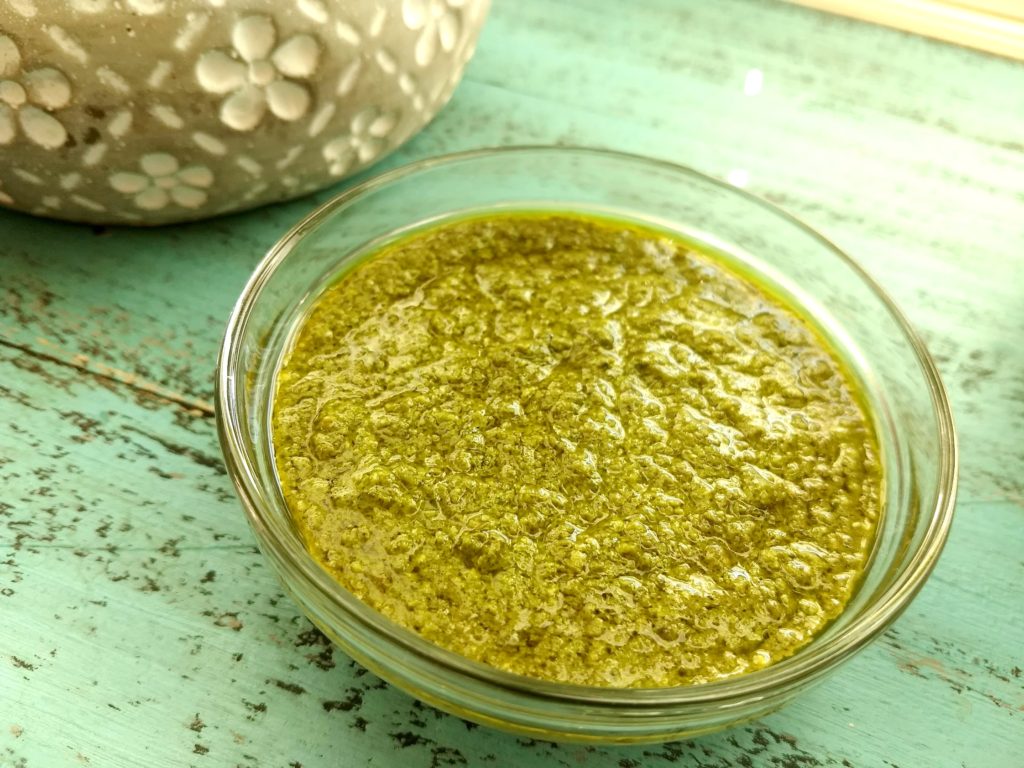 This pesto is a part of my weekly meal prep. I always have some on hand. It comes together with just six ingredients (one of which is salt) and only dirties one dish; the food processor. So you don't even have to chop anything. I love the 21st century.
So hopefully I've sold you on this pesto. Now what do you do with it? Everything! My favorite way is to coat my spaghetti squash in it. YUM! We also use it over chicken and steak, and as a salad dressing.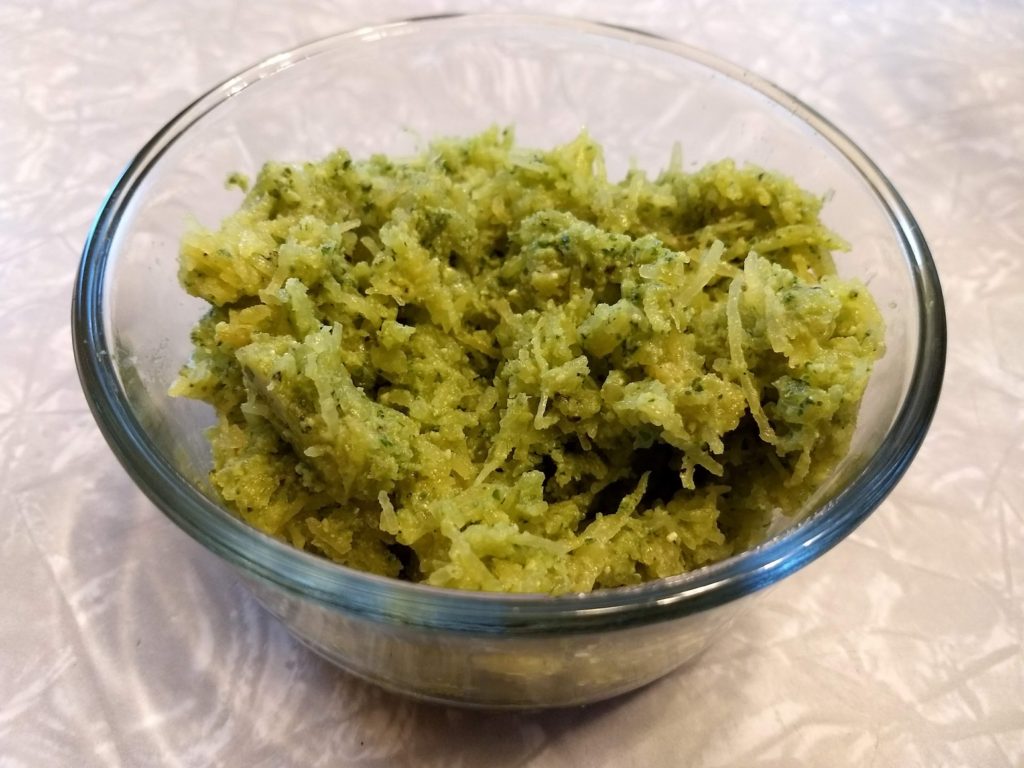 Adding a few spoonfuls to an Italian soup is also incredible like I do in my Italian Sausage Soup (click here for recipe). You can also toss this with some cucumbers and cherry tomatoes for a yummy side dish.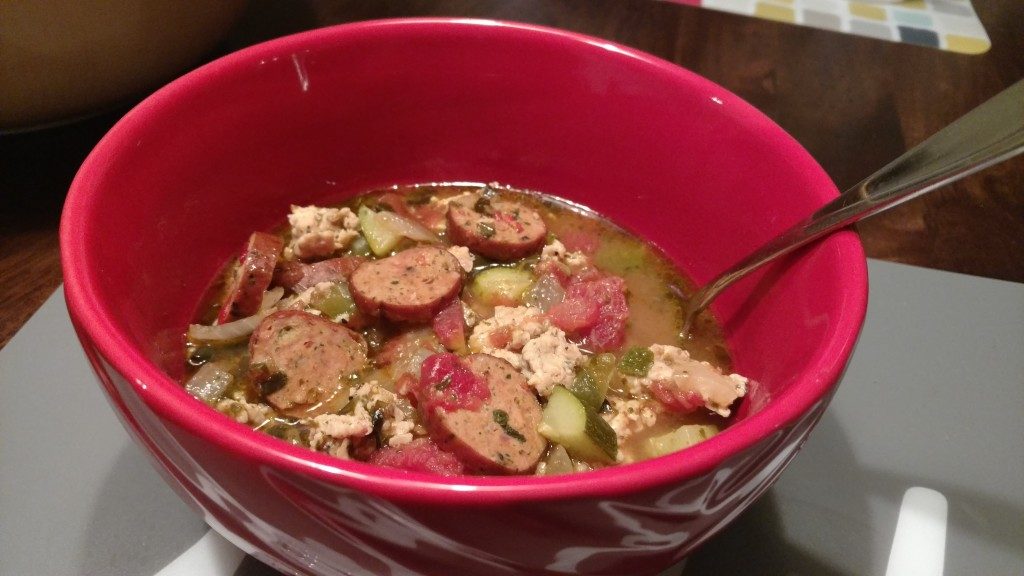 So if you have a garden, go out and plant some basil and give me all your gardening tips!
Add basil, juice of 2 large or three small lemons, peeled garlic cloves, pine nuts and salt to a food processor and process until finely ground. You'll have to scrape down the bowl occasionally.

With the food processor running, slowly drizzle in 1/4 cup of the olive oil. This will help the oil combine with the other ingredients. If you want it a bit thinner or less tangy, add in the other 1/4 cup olive oil, still slowly with the food processor running.

Store this in your fridge in a glass container for up to one week.