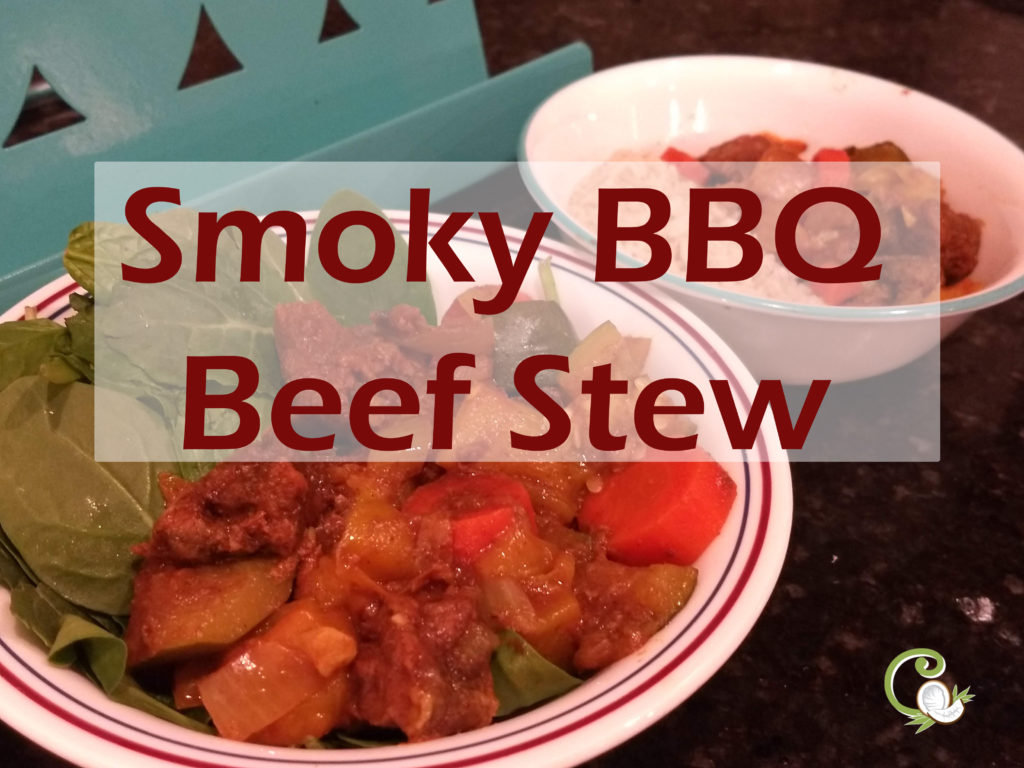 Do you have foods that are so reminiscent of childhood they almost make you cry? I totally do. Like chocolate cake with vanilla icing, cherry pie, Belgium waffles, chicken legs and beef stew. Those were staples in our house. While I no longer eat chocolate cake regularly (but I do still have it because… balance), beef stew is a staple in our house. There is just something about the tender meat, creamy tomato sauce and soft potatoes and carrots that just make me happy. It's one of my all-time favorites.
This recipe is a fun twist on traditional beef stew. I came up with it because I think my family was getting sick of traditional beef stew. Maybe it's because we were having it once a week and consuming the leftovers throughout the week. Who knows? I personally was totally fine with that. Either way, I knew I needed to come up with something new.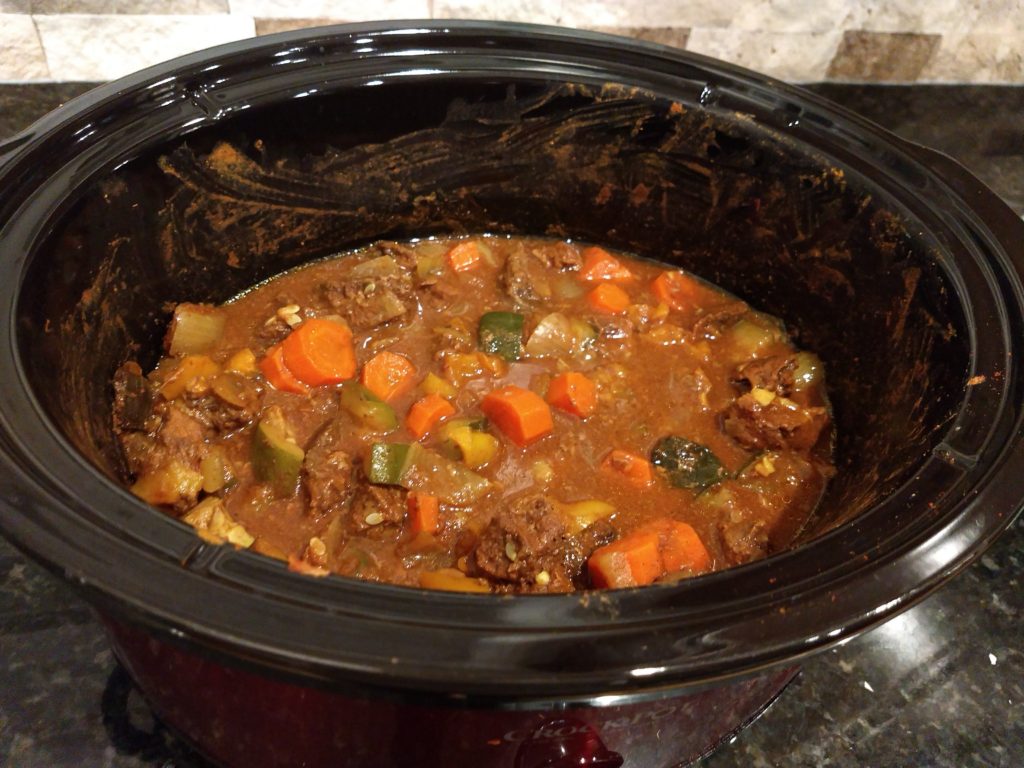 This recipe was it! When my daughter said "What's for dinner?" I said "BBQ beef stew." She groaned "not again!" but when I explained it was completely different, she was willing to have another bowl of beef stew. She loved it! What really sold her was the rice. She'll eat just about anything as long as it's on a bed of rice.
I love rice, but when I'm trying to watch my carbs, I just swap out the rice for a bed of leafy greens. This is one of my favorite ways to get in more veggies and keep my blood sugar regulated.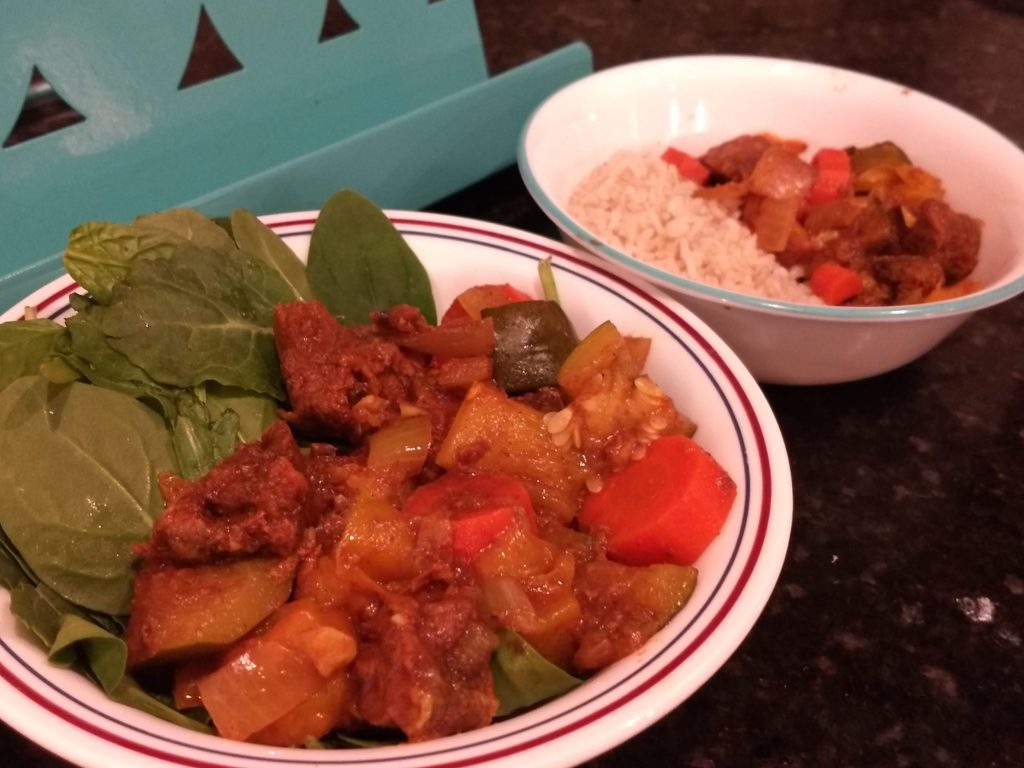 This stew is grain-free and uses spices like turmeric, cinnamon and ginger so it's also anti-inflammatory and gives you extra help to regulate blood sugar. Plus it tastes awesome. That's my #1 priority when it comes to food. Why would I waste time chewing something that doesn't bring me joy? That seems ridiculous.
Combine the spices together in a small bowl.

Place the remaining ingredients into a slow cooker or a pressure cooker.

Add in the spices and cook on low in the slow cooker for 6-8 hours or in the pressure cooker for 25 minutes.

Serve plain, over a bed of greens, or over a bowl of rice.