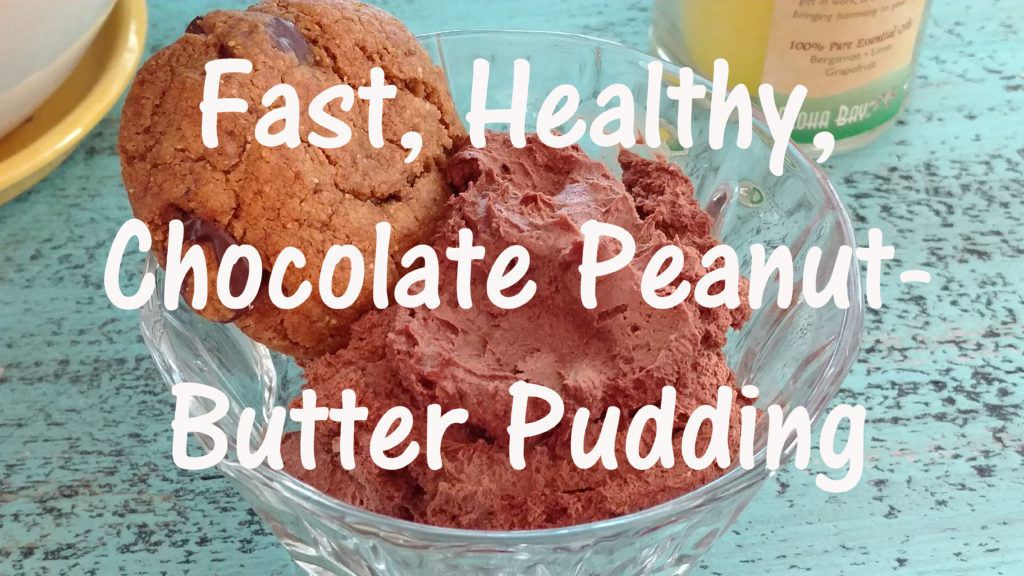 We do dessert every Sunday night because it just makes life better. A few weeks ago I made some grain-free, refined sugar-free, dairy-free cookies. They were DELICIOUS, but I wanted something more. I didn't have much time so I decided to whip up some extremely easy, creamy, sweet chocolate peanut butter pudding. Dipping the cookies in the pudding was basically heaven!
It all starts with coconut cream. Coconut cream is the solid portion of canned coconut milk. Getting it is super simple. Just stick a can of full-fat coconut milk in the fridge for a few hours (I usually stick mine in the night before). I really like to use the Thai Kitchen brand. I prefer the taste and consistency to other coconut milks. Then using a spoon, gently scoop the solid cream into a bowl. You'll be left with a clear liquid. Save this for smoothies or to thin out your pudding a bit.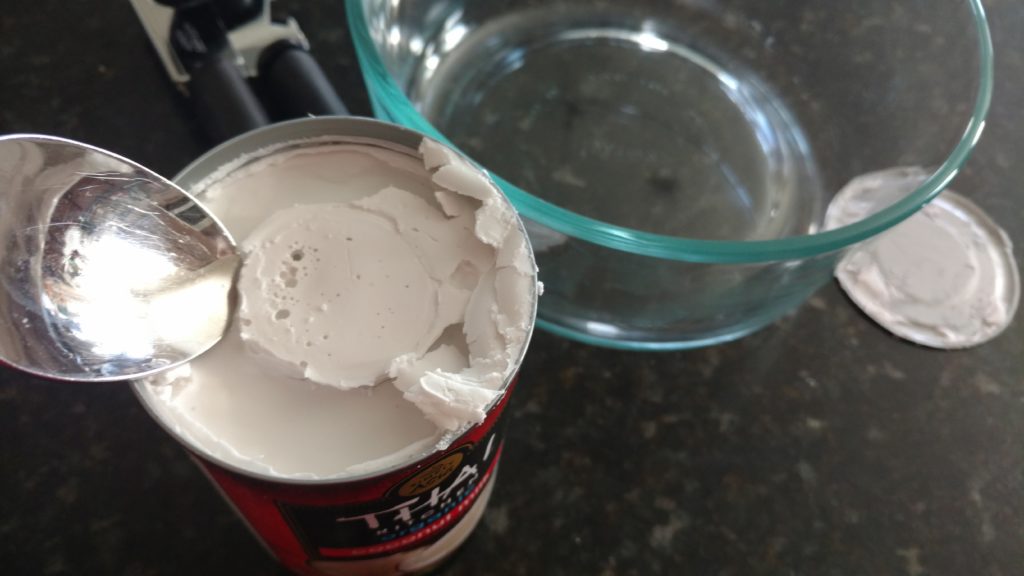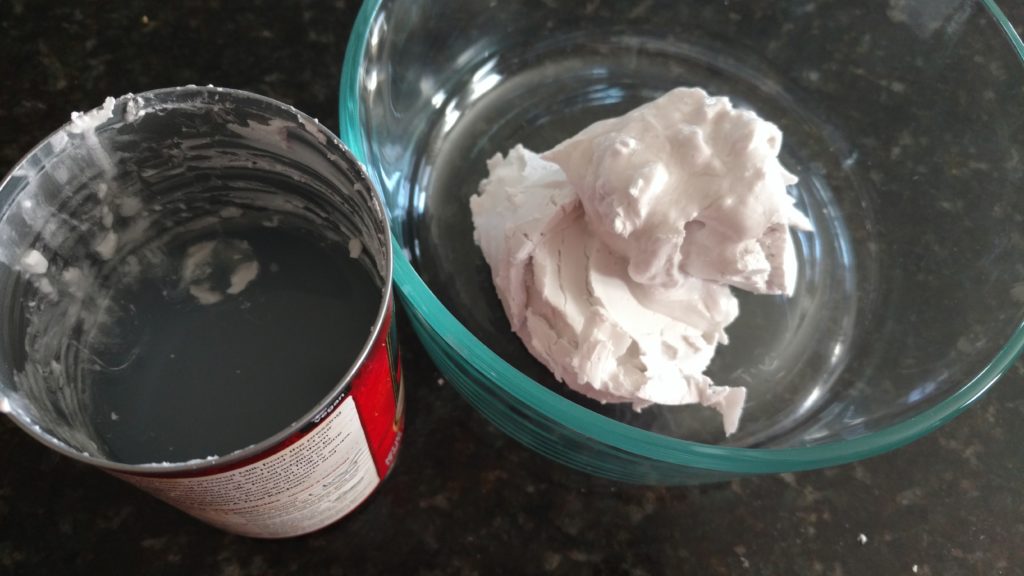 Coconut cream is so stable, you can add it the honey, cocoa powder and vanilla all at the same time.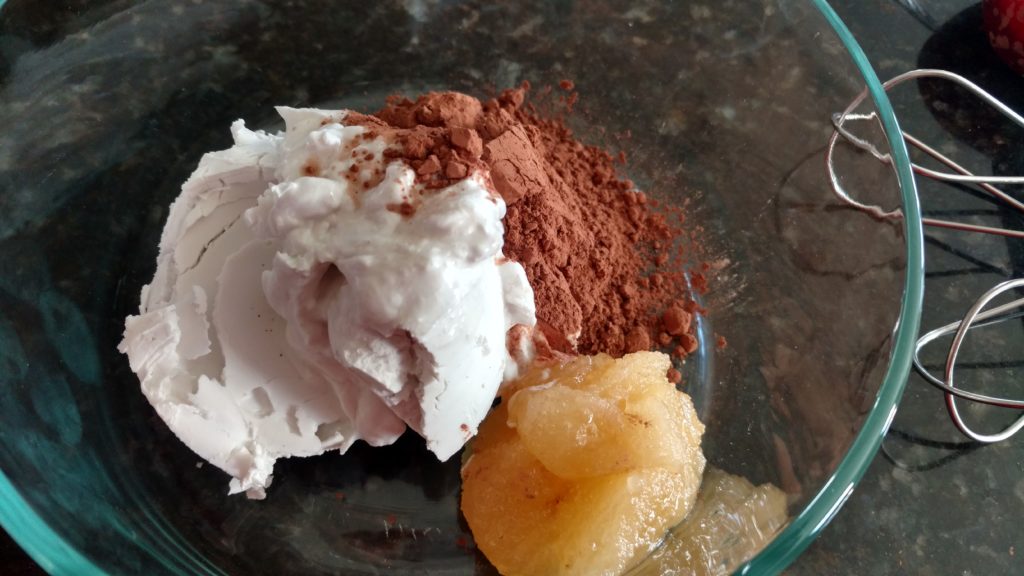 Whip this up with a hand mixer and then add in the peanut butter. I call it good there. But this pudding is extremely thick. So thick this could even double for a frosting. If you like a thinner pudding, just keep whipping in the liquid from the coconut milk until you're satisfied.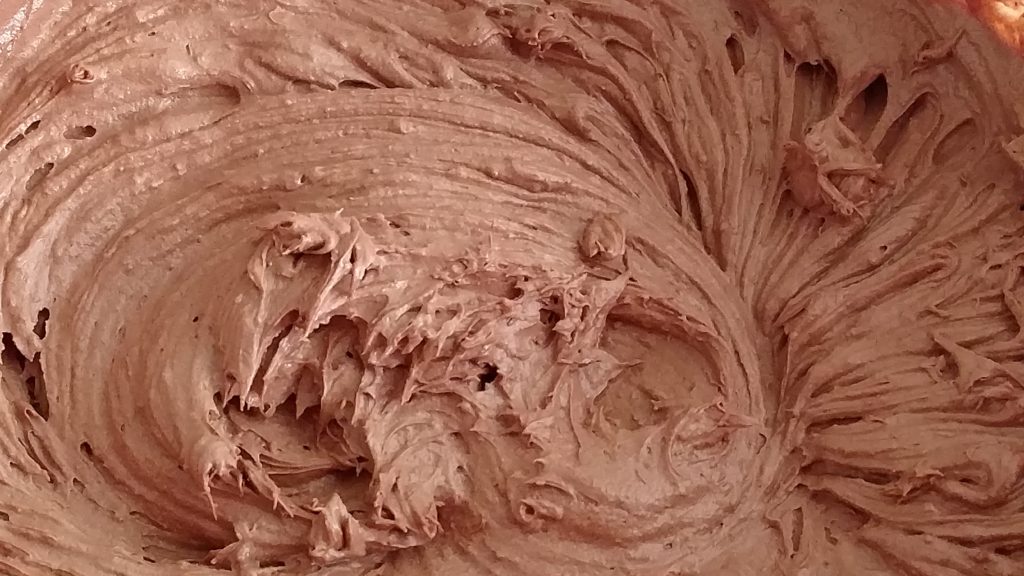 I highly recommend this with a cookie… or three…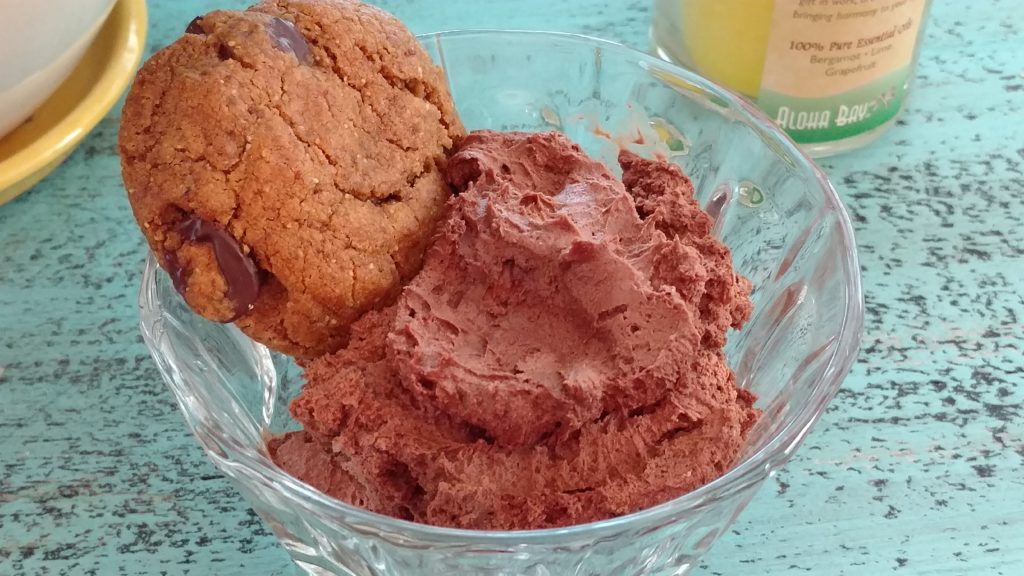 Refrigerate coconut milk for at least four hours.

Scoop solid portion of coconut milk into a medium-sized bowl.

Add in honey, cocoa powder and vanilla.

Beat with a hand mixer for about 5 minutes until fluffy and completely combined.