Every morning my son's breakfast includes a mini muffin. This is my way of cramming a bit more protein and nutrients into him in an unprocessed way before sending him off to second grade to solve the world's great problems. I always look for muffin recipes heavy on nuts and/or eggs and low on sugar. We generally stick to banana muffins, but to keep things interesting, I'm always trying to find something else. I found this recipe from Yummy Mummy. It looked delicious, but since I was giving it to my son every morning for breakfast, I wanted something without added sugar or sugar substitutes and without chocolate chips. So using Yummy Mummy's recipe as my base, I came up with a version without sugar. We're all very pleased with the results and I can continue to give my son a muffin every morning without feeling guilty. Luckily as a mom, there are still plenty of other things I get to feel guilty about every day.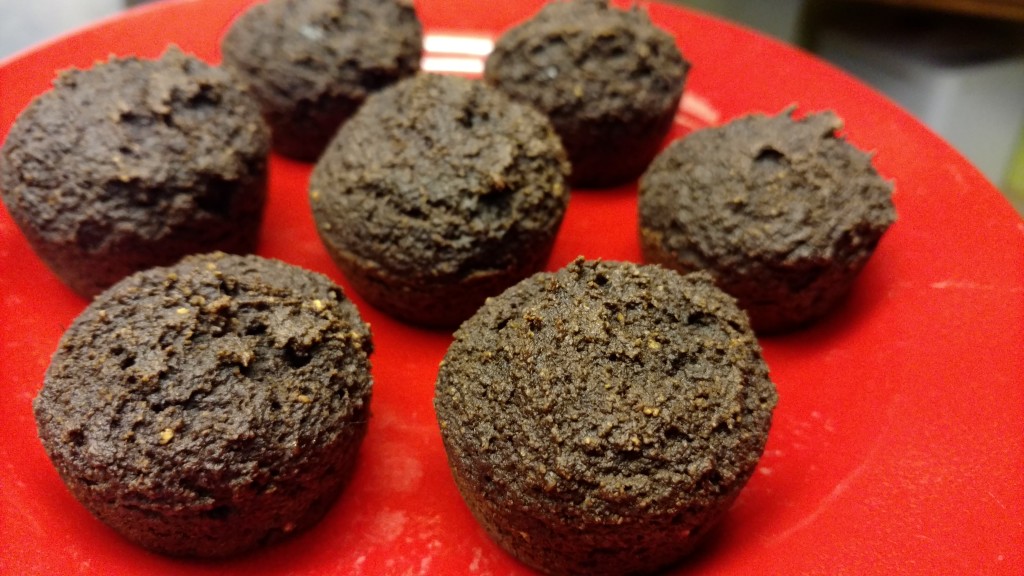 Preheat oven to 350 degrees.

Grease a mini muffin tin with coconut oil

Beat bananas, eggs and vanilla together using the paddle attachment of a stand mixer.

In a bowl, combine the almond flour, coconut flour, cocoa powder, baking soda, salt and cinnamon.

Add the dry ingredients to the wet and mix until combined.

Scoop the batter into the prepared pan and bake 12-14 minutes or until tops feel spongy and bounce back.