I have to admit, as a busy mom, I don't always have time for a healthy lunch. I try to sit down to a plate of veggies and protein but there are days that 2 p.m. hits and I realize I'm starving and settle for a fruit leather and a few spoonfuls of almond butter. Not exactly a fabulous lunch.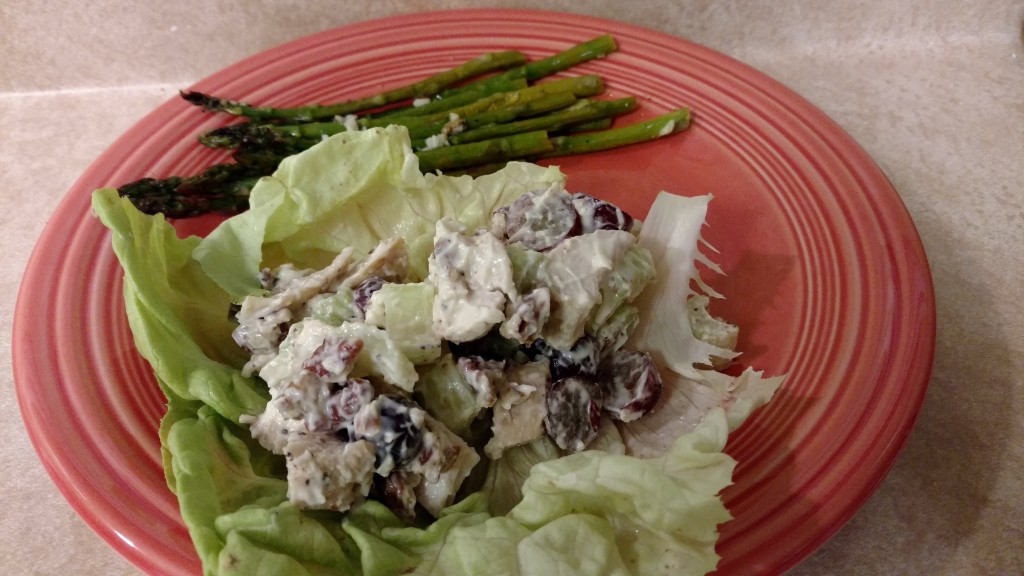 To avoid such a scene, I try to make big batches of healthy lunches I can eat all week.
This chicken salad is one of my favorites. My 5-year-old daughter loves it as well. If you don't want to eat it in a wrap, this also tastes fabulous over a bed of spinach or arugula, or just strait from the bowl (my daughter's favorite way). But no matter how you eat it, having a bunch of this in your fridge will just make your week better.