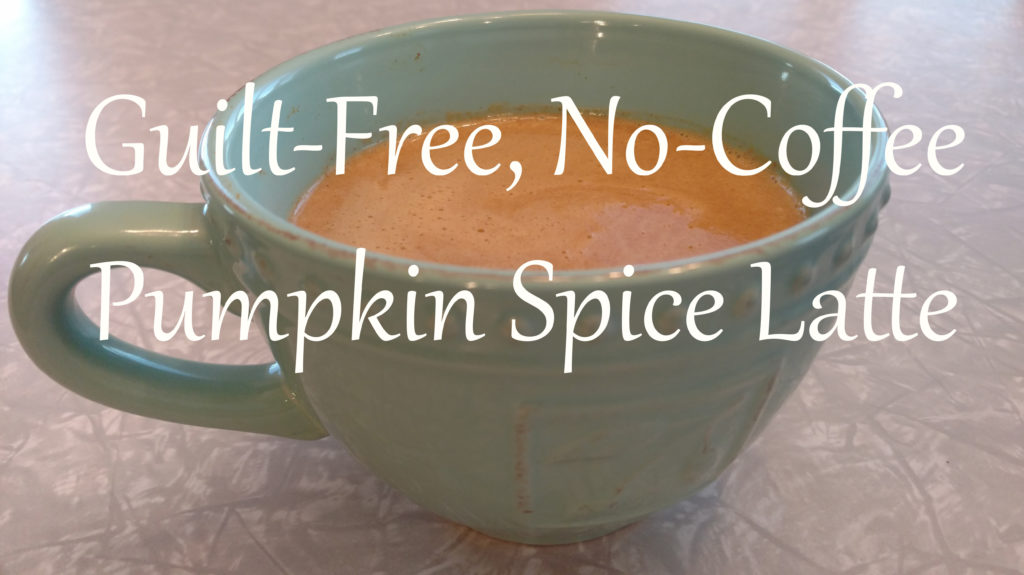 I don't drink coffee. But when fall hits, I become a Starbucks junkie. My favorite: White hot chocolate with pumpkin. It's like a warm cup of fall in your mouth. But… it's also a warm cup of processed sugar and artificial flavoring.
So today when it was cold and I wanted to swing by a Starbucks for my fix, I realized I didn't need their bad ingredients. I could make a delicious, warm pumpkin drink that didn't make me feel like I had made a horrible choice like wearing shoulder pads.
This is the perfect drink for a cold day. Plus you have some options to make it even more guilt-free.
This calls for canned coconut milk. Coconut milk is full of healthy fats and gives this a creamy texture. But if you want to cut the fat and calories (which fat really is good for you, but if you're getting your fat elsewhere, this may be a good option), use unsweetened vanilla almond milk instead.
This also calls for maple syrup which not only makes it sweet but gives it a warmth that goes perfectly with the pumpkin and spices. If you want to cut out the sugar completely, use stevia. My favorite is English Toffee Sweet Drops (click here for link).

I'm not going to lie, the full-fat, maple-syrup sweetened version is better. You just can't fake that amazing flavor. But the almond-milk, stevia-sweetened version is also delicious and worth drinking.
Plus, this is a great way to use extra pumpkin. It makes me so sad when I use half a can of pumpkin and go back to use the other half later only to find it has patches of mold. It's downright heartbreaking.