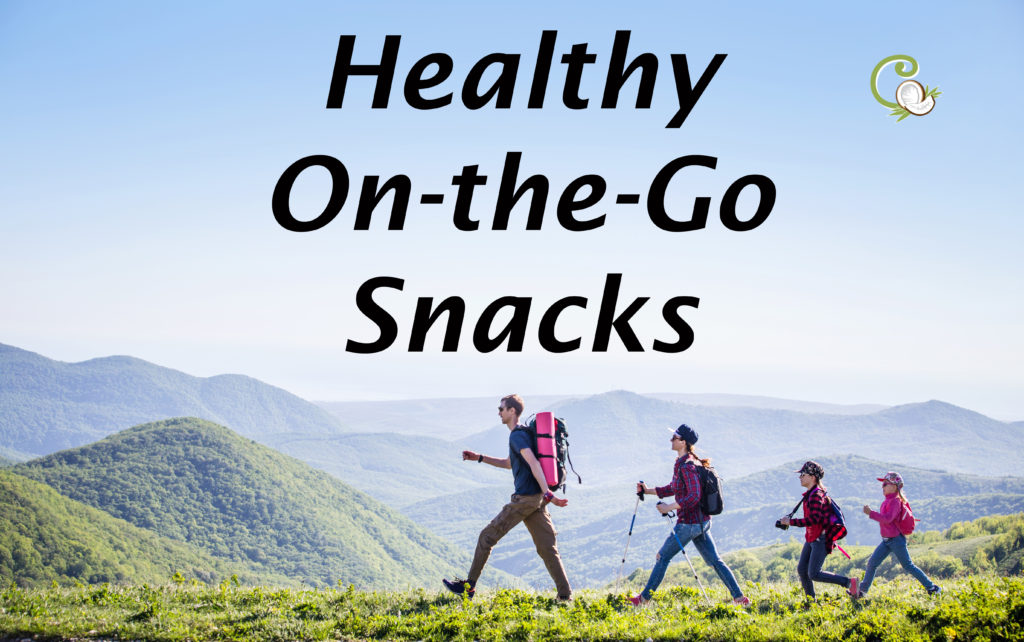 Last week, I got to spend the day with my BFF. She lives 8 hours away, so getting to spend the afternoon with her was the best way to spend a day. Since we're both moms, our conversation is always centered around riveting topics like, how hard it is to feed kids healthy foods during the summer being on-the-go so much. Seriously, we're exciting people.
During the summer, we're generally between play dates, activities, errands and chores, so we sometimes miss lunch and need a hearty snack, or need to pack a lunch to eat while we're out. My friend asked me how we do this in our house. Since food is my favorite topic and I'm guessing this is a common problem, I decided to turn this into a blog post.
Non-Perishable Snacks
First let's talk about healthy packaged food. Generally those two concepts don't go together, but we always keep several snacks in our car for hangry emergencies, so these need to last. Keeping cheese and cucumbers in my glove box just doesn't have a huge appeal.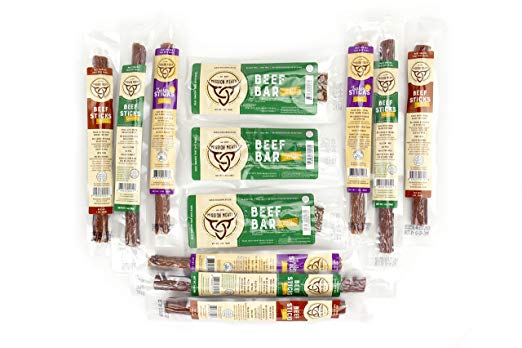 These are my favorite jerky snack. They aren't dry or greasy, and they don't have all the added junk you find in a lot of jerkys like soy sauce, sugar and MSG. They last a long time and our whole family loves them. We're going to Disneyland next month and plan to pack these for lunch. They're great in my purse or in the car. I actually always bring these in the car for my daughter because they don't drop crumbs like crackers. Win win!!!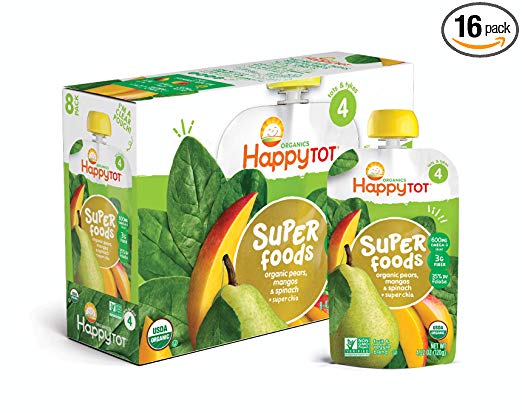 If you're like my daughter, you'll initially say, "Mom! Those are for babies! I'm not eating that!" But then you'll eat them because you realize they're the same concept as other fruit pouches, but with extra veggies and…delicous! We keep these in the car, and use them for travel. Because my daughter is oh so worried about her cool reputation (She's 8. I'm in trouble…), we buy these (click here for link) for park days with her also-very-cool friends.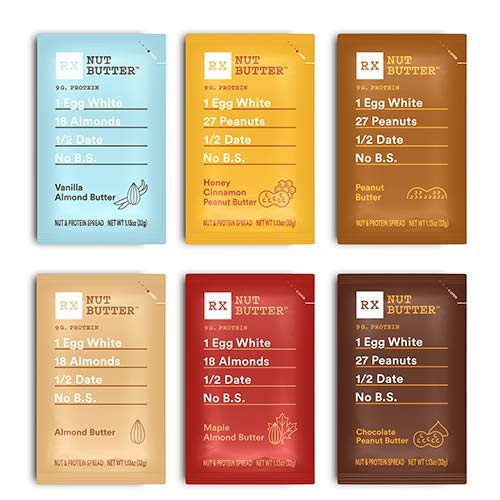 I LOVE these for travel, in the car, and at parks. They are a great hit of protein and fat from the nuts, but they also have an egg white which makes them even more filling and nutrient-dense. We either use these to make quick sandwiches on either gluten-free or sourdough bread on trips, or just open them and squeeze them in our mouths. The kids love the flavors and I love that they don't take up a lot of space. And again… less crumbs.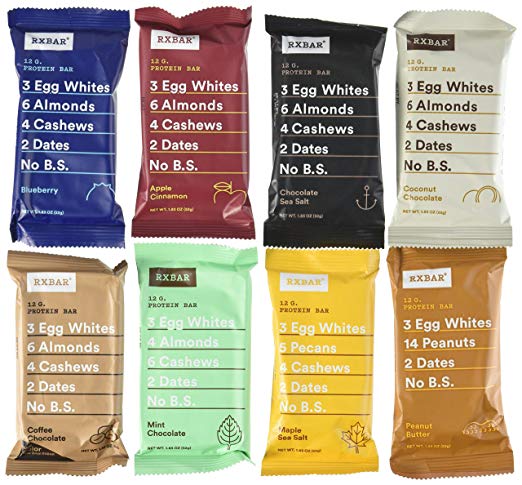 Just like the nut butter packs, we love RX bars because of the added egg protein. My son's favorite is the maple sea salt, mine is the blueberry, my husband's is the peanut butter and my daughter's is the coconut chocolate. We're all fans in our house!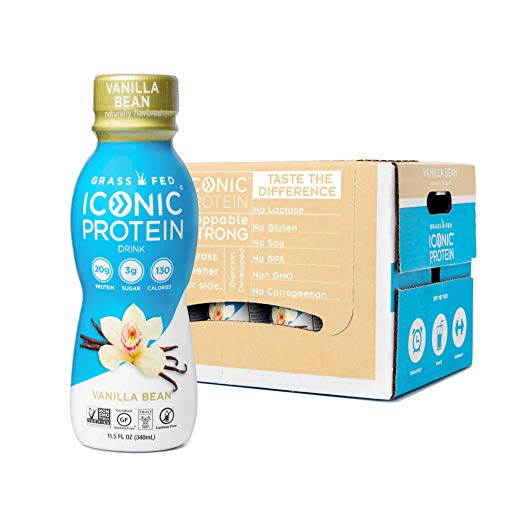 My son is a diagnosed problem feeder, and cramming good protein into him is hard. These shakes really help with that. We take these on trips and to the park; and grab one when we're running out the door if we know we won't be home for a while. His favorite flavor is vanilla but he likes the chocolate as well. They are whey protein but are lactose free. But you can't tolerate dairy (like me!), these may be a problem. But for the majority of people, they work just fine. The whey comes from grass-fed cows and these are sweetened with monkfruit and stevia.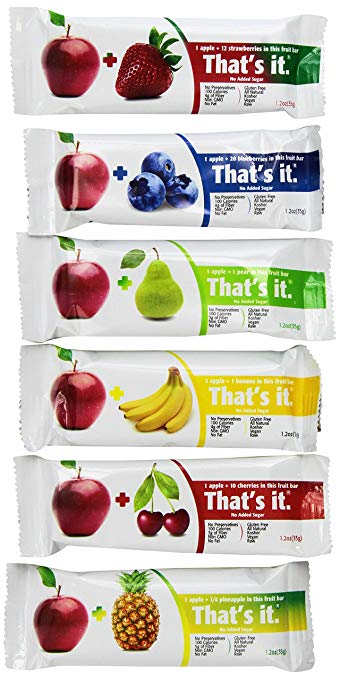 This is another of my daughter's favorite snacks. They are fruit bars with minimal ingredients (hence the name "That's It"). For example, the ingredients in the apple and blueberry bar are just apples and blueberries. When I can't give her fresh fruit, this is a great substitute. These keep well in a glove box or purse, but are compact enough to pack for a trip. Plus it makes her feel like she's having something sweet without pounding the sugar. She loves going to the grocery store, standing in front of the bars and choosing flavors. She is my daughter through and through.
Perishable Snacks
Now for a few perishable snacks. If we know we're going to be out of the house for a while and we'll need food, I pack one or more of these. They are durable enough to spend an afternoon in the car and still taste great.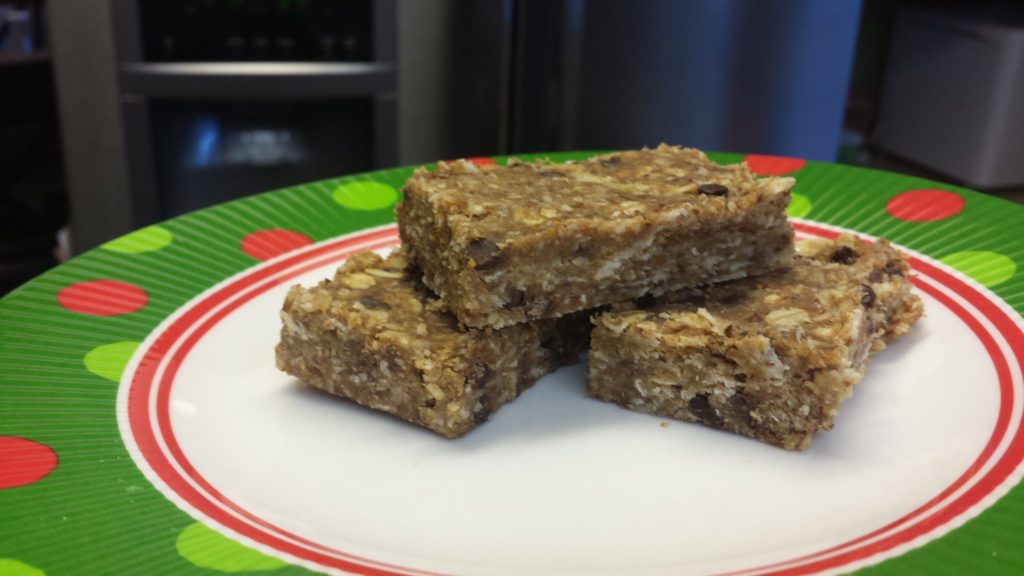 These are still my kids' favorite snack I make. Because of the coconut milk they can't spend days in the car, but we can leave the house in the morning and they are still good in the afternoon. We often pack these for lunches at parks as well. Sometimes, I roll these into balls instead of bars, and even add about 3T honey to the recipe for an added treat.
Seasoned Mixed Nuts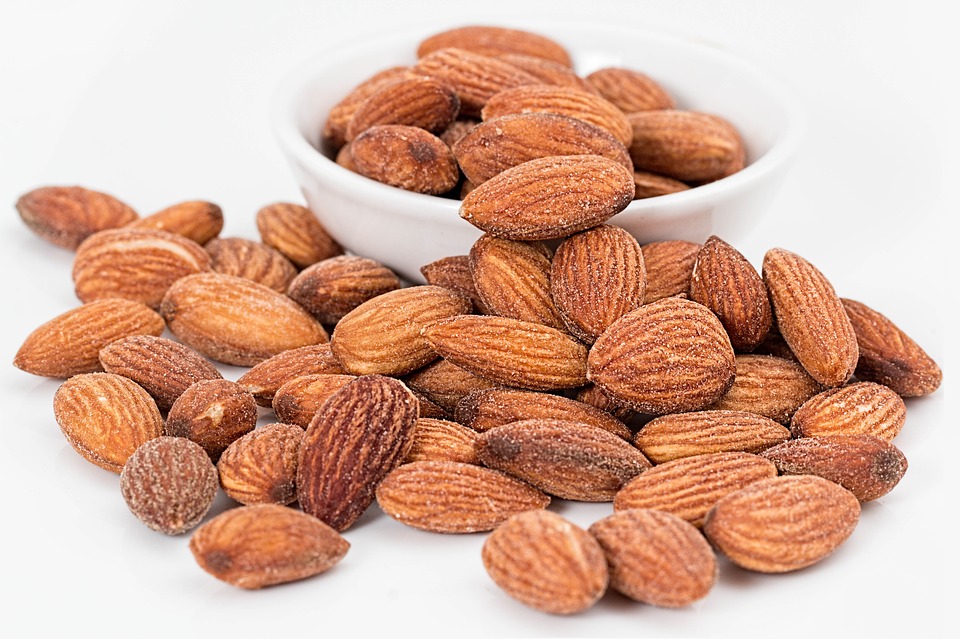 This is a fun way to get kids working in the kitchen. We pour whatever nuts we like into a stainless steel container, and I let the kids season them. They'll sprinkle on cinnamon and salt; pumpkin pie spice; Chinese five spice and salt; or truffle sea salt. After they sprinkle on their seasoning, we put the lid on and shake it all up. Then it's ready when they're hungry.
Durable fruits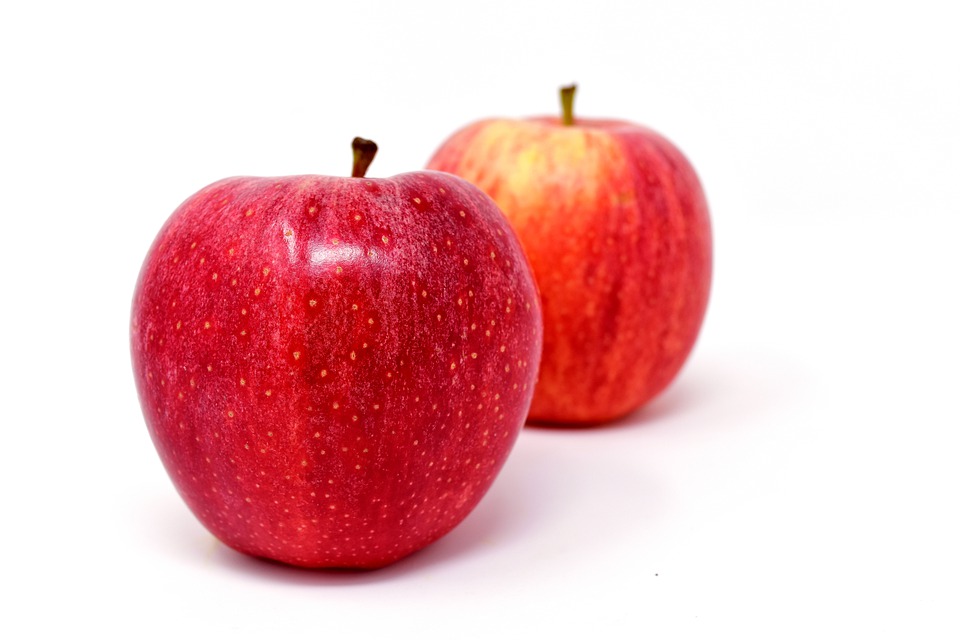 If we're going strait to the park for a picnic, we generally pack clean berries in a stainless steel container because they are so high in nutrients and lower in sugar than other fruits. But if we're going to be out for a while, we choose more durable fruits. Our favorites are:
Apples
Clementines
Oranges
Pears
Peaches (we love them warm and even microwave them at home)
Durable Vegetables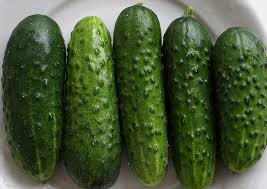 Like fruits, we like to have durable vegetables if we know we're going to be in the car a while. Wilted broccoli just isn't appealing after a day in the car, and a salad can be hard to navigate. Our favorite durable vegetables include:
Baby cucumbers (you don't even have to peel or slice these. We generally find them in a bag and basically eat them like a pickle.
Snack Peppers (again, we find these in a bag and eat them whole)
Baby carrots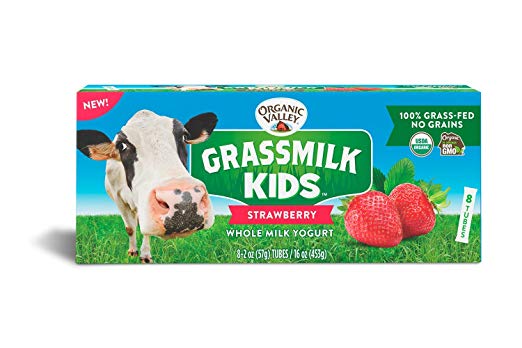 These are perfect for park picnics or pool days. Really I love anything that can come in a squeeze pouch. These are our favorite because they are grass-fed, lower in sugar than most yogurt tubes and don't have any artificial flavors or colors.
What are your favorite on-the-go snacks?