Last week, I desparately needed to unwind. Between back-to-back birthdays, sick kids and trying to get ready for Christmas, I realized I hadn't had a conversation that didn't involve Batman or Elsa in far too long. My amazing friend suggested we get together and do some baking. Sweet treats and adult conversation were exactly what I needed to help me get back in the Christmas spirit.
I love baking cookies at Christmas. My thighs… not so much. But I've learned if I give more treats away rather than stuff them in my face, and try to stick to healthier recipes, my jeans and I can successfully keep our relationship in tact through the new year. A word of caution, "healthy cookies" doesn't mean they are healthy enough to replace a meal or should be consumed daily. They are still a treat, still have sugar and should still be eaten only occasionally. But I feel better knowing I'm not putting processed sugars or other horrific ingredients into my body. Here are my favorite healthy cookie recipes I've tried.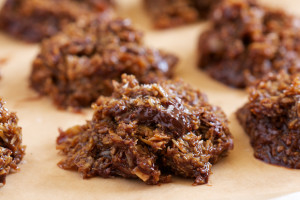 These Chocolate Chunk Salted Caramel No-Bake Cookies from GI 365 are so good it's almost painful. Even after so much experience, I still approach "healthy" cookies with a wary eye. These are so good it's almost painful. They are sweet, creamy, gooey with that salty edge that makes them perfect.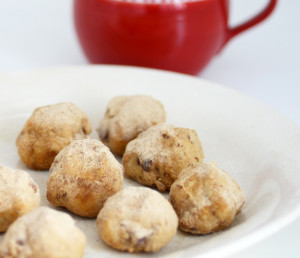 Mexican Wedding Cookies are my favorite cookie and this recipe from Elana's Pantry does not disappoint. Eating healthy means making sacrifices, but this recipe makes the transition almost easy.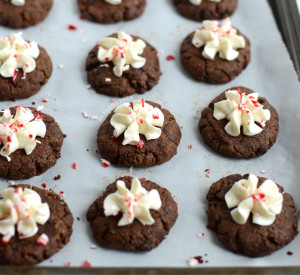 I made these Hot Cocoa Cookies for my daughter's cookie exchange last week at school and the kids loved them. We added a little peppermint extract to both the cookies and the frosting and they were incredible. No one even guessed they were made with healthy ingredients.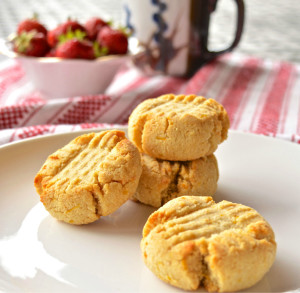 These Orange Blossom Cookies from The Curious Coconut are perfect for Christmas. Orange and shortbread are a fabulous combination; especially dipped in hot chocolate.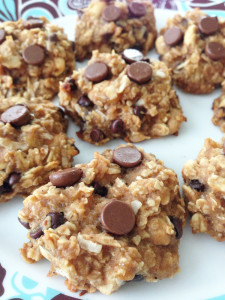 The other day I was craving Oatmeal Cookies. This Healthy Peanut butter Oatmeal Cookie recipe from the Skinny Fork are a great way to satisfy a craving without feeling guilty. Banana, chocolate and peanut butter are one of my favorite combinations.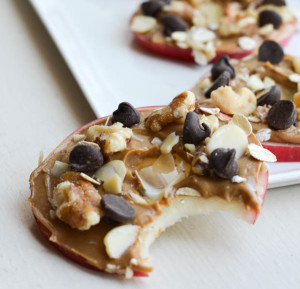 These Apple Cookies from Rachel Schultz are the ultimate in non-guilty treats. They're delicious enough to cure a nagging sweet tooth but healthy enough to eat mid-week for no reason other than you want to. It's liberating, really.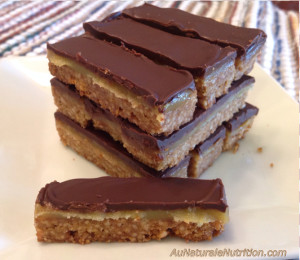 These Stix Shortbread Cookie Bars from Au Naturale Nutrition taste like rich toffee. I have to admit, they don't taste like Twix bars as they are designed to, but that doesn't make a difference. They are way better than any Twix bar I've ever tasted.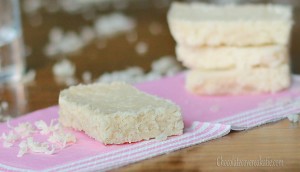 These No-Bake Coconut Crack Bars by Chocolate Covered Katie are technically not a cookie, but they're close enough and so delicious I had to add them to the list. We always stir in some dark chocolate chips which makes them so good they're dangerous to me. I can easily eat a pan by myself. Luckily, this recipe makes a small batch.
Hopefully this helps you with your Christmas Eve/Christmas menu. I know I am ready to make (aka eat) more cookies. Merry Christmas!