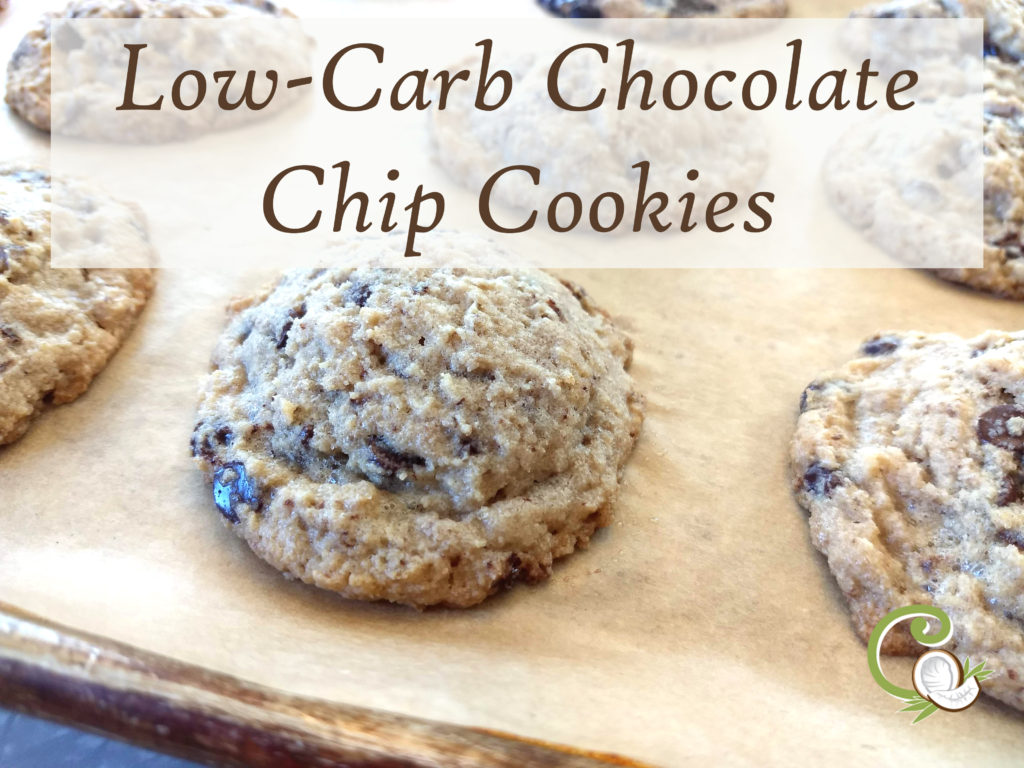 Aw College. The days of staying up too late, listening to music way too loud, and of course, eating junk every day. Life changed forever when my roommates and I discovered the 1-1-1 peanut butter cookie recipe. The 1 cup sugar, 1 cup peanut butter and 1 egg cookies we made 2-3 times a week about about 11 p.m. We'd eat about half the dough and bake the other half to eat while we watched movies about Julie Roberts finding the love of her life… again. It was magical.
For some strange reason, I can no longer get a way with that lifestyle. If I'm being honest, it didn't work out too well at the time, but since there are much worse things I could have done being on my own for the first time, I won't feel too guilty about it. The point is, I love cookies. Even though I eat tons of veggies, drink green smoothies, eat grass-fed meat, and work out daily, I STILL WANT COOKIES! I don't believe in a life that doesn't involve treats. But I have to be careful with my treats. I'm so sensitive to sugar and right now eggs and I aren't friends. So I knew I couldn't use my old, go-to pb cookie recipe. I needed to re-vamp. I'm very happy with the results.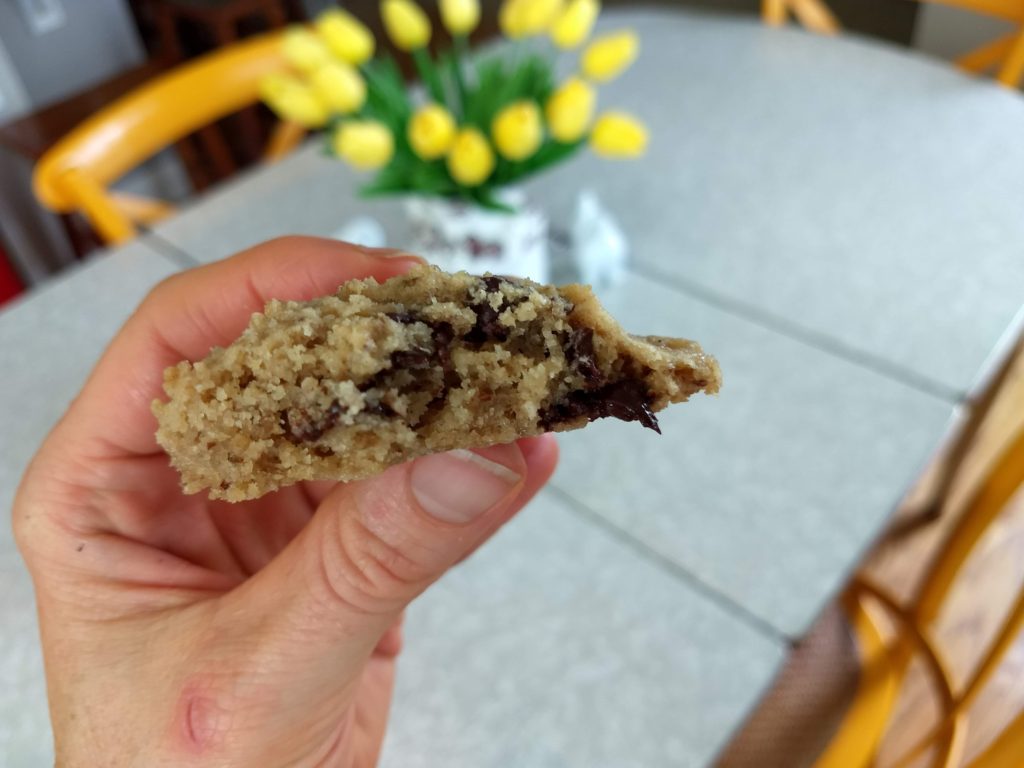 I decided to go with tahini instead of peanut butter for a more neutral taste, but feel free to use any nut or seed butter. Almond butter, peanut butter or sunflower seed butter would work just as well. Since all nut butters have a different fat content, the texture will vary a bit, but you'll still end up with a delicious cookie.
These are only low-carb if you use a sugar alternative. The only sugar alternatives I'm a fan of are stevia, monk fruit and erithrytol. This Lakanto sugar substitute is my favorite! And now they sell it at Costco!! I also use Lily's Chocolate Chips instead of regular. They are sweetened with stevia and are SO YUMMY! Be careful though. If you are sensitive to milk, the only diary free ones are the dark chocolate chips. We also love Enjoy Life chocolate chips for regular (not sugar free) baking. So if you don't care about the carbs and just want a whole-foods cookie, feel free to use coconut sugar or raw cane sugar; and the Enjoy Life chocoalte chips.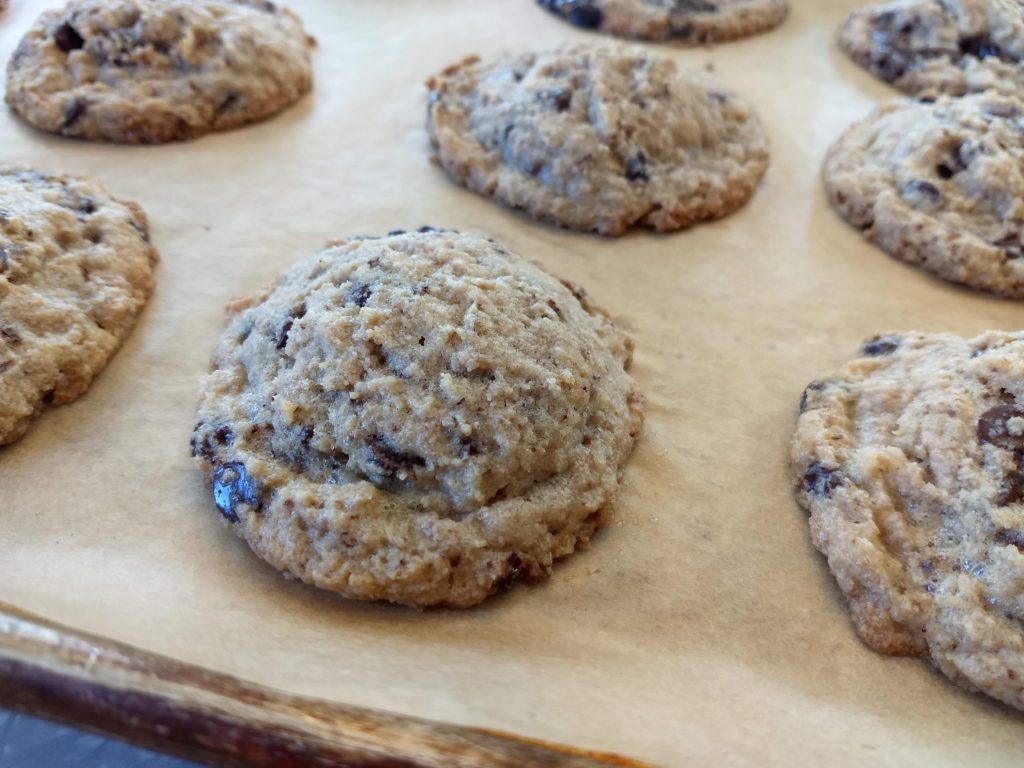 I store these in the freezer because I know myself well. If they are on the counter, I'll go back to my college days and eat the entire pan. Now I have a cookie in the freezer to celebrate moments like birthdays, holidays, or making it through the day without my head exploding. What do you celebrate with cookies?