It's officially summer break in our house. Both kids are out of school and have big plans for the summer. The summer plans currently include: play Legos for five minutes and then tell me they're bored and start fighting. Please tell me I'm not the only one dealing with this.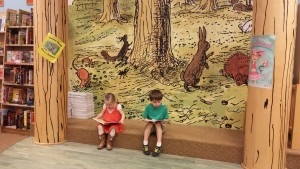 I love summer and love having my kids home, but they will inevitably fight and tell me they're bored regardless of the books, Legos, paint, markers and toys we have lying all over the house.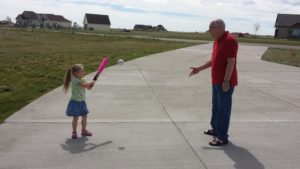 This year, we decided to combat the summer fighting/boredom cycle by making some activity cups. We started by making three activity lists. List one; inside activities. List two; outside activities. List three; field trips. The inside activities include some random fun things, along with our favorite games and are perfect for cold days. The outside activities include some basic, common ideas along with ways to make ordinary things fun. For example, we have "photo walk" on our list. Rather than just go for a regular walk as we always so, we bring the camera and take pictures of interesting things. The field trip category includes free places, cheap places and places we have memberships to.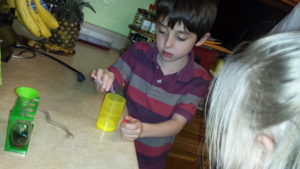 We typed up these favorite activities and cut them into word strips. Then we put the word strips into adorable containers (I really just wanted to buy some cute new containers). Now every time I hear, "She's looking at me!" or "I'm bored!" I can say, "Pick an activity out of the bin."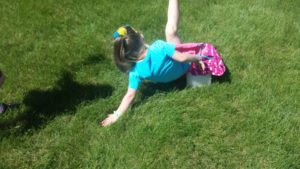 This is also a fun way to spend time with my kids. Rather than just fall back on the "go to the park" default, we can find fun ways to spend time together.
The field trip bin will also add some spontaneity to our lives, which we're currently not great at. We have a lot of fun setting a time for a field trip and then pick a word strip out of the jar about an hour before where we go (I really am trying to be more spontaneous but need time to pack lunch, snacks, etc).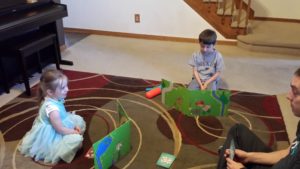 Just making the lists was also fun. It was a great way for my kids to realize how many fun things there are to do.
What are your favorite activities to do with your kids?
Inside Activities:
Board Game
Card Game
Build a Fort
Make a Treat for Friends
Lego Building Competition
Craft Party (I bring up craft supplies like foam paper, stamps, pipe cleaners, paint and glue and we use our imagination to make something awesome)
Read-A-Thon (We bring pillows, blankets, our favorite snacks and books into the family room and read. This is my favorite)
Foam Light Saber Battle
Science Experiment
Play Doh
Paper Airplane Contest
Classic Cartoon Fest
Dance Party
Outside Activities:
Park
Fly a Kite
Photo Walk
Walk a New Trail
Baseball
Kickball
Soccer
Sidewalk Chalk
Bike/Scooter Ride
Scavenger Hunt
Outside Science Experiment
Picnic
Hiking
Ice Blocking
Field Trip:
New Cafe for Treats and Drinks
Zoo
Science and History Museum
Indoor Play Center
Splash Pad
Library
Browse Toy Store
Aquarium
Pet Store
Cabelas
Ice Skating
Swimming
Bowling
Miniature Golf
Window Shopping
Book Store