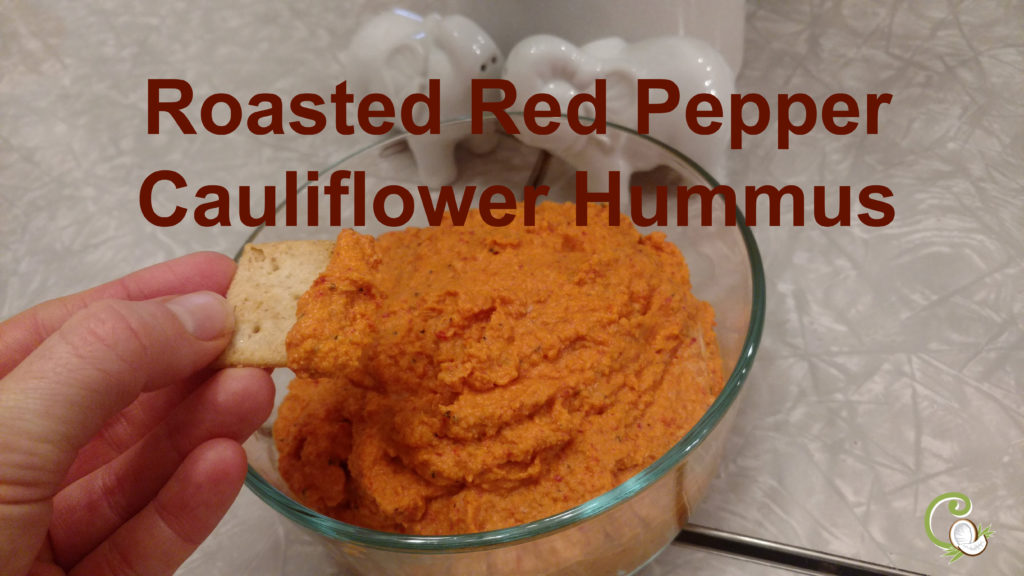 I love hummus! I eat it on veggies, on wraps, on hot dogs (way better than ketchup) and on a well-rounded spoon. I decided I wanted to make my own, but I also wanted to up my veggie consumption. Since vegetables are amazing and we all need more, I'm always trying to find a way to get more in my diet. So I decided to replace the beans with roasted cauliflower and see how that worked out for me.
My life will never be the same. It's DELICIOUS! If you're not a big fan of cauliflower, give it a try and see what you think. The addition of tahini and the red peppers, plus the smoky flavors from the cumin and paprika cover any cauliflower taste and make this amazing! I mostly use this as a vegetable dip for broccoli and carrots, upping my veggie intake even more. This is also delicious with crackers or plantain chips. If you're sensitive to tahini, cashew butter works as well, but the tahini gives it a bit more flavor. If I use cashew butter, I sometimes add a bit more cumin and paprika.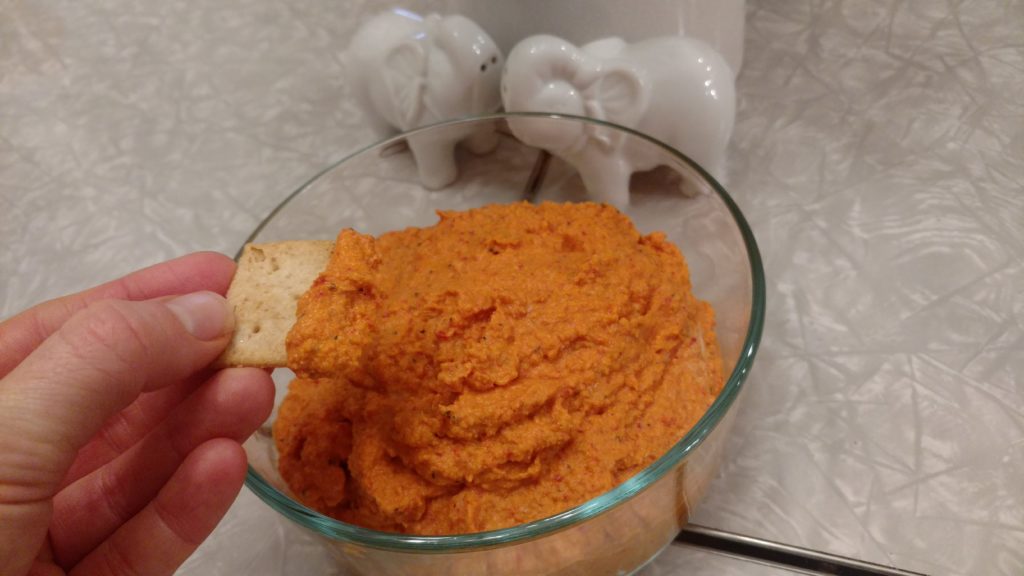 I'm also willing to make this homemade "hummus" because it's super easy to make, freezes well, and lasts longer in the fridge than traditional hummus. Because I line my sheet pan with parchment paper, the only big dish I have to clean is the food processor bowl.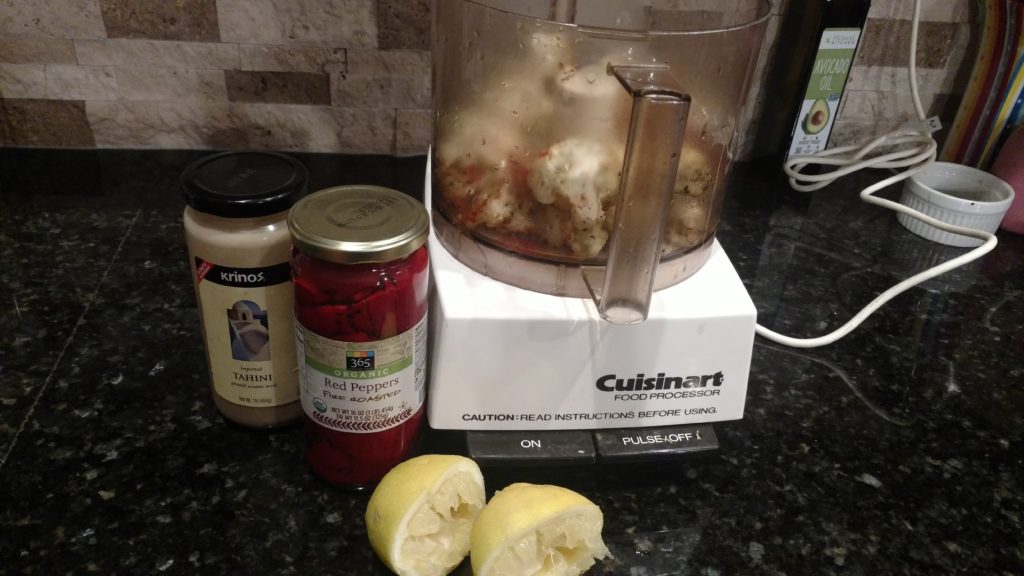 I just throw it all in together to mix, so there is no order to the ingredients. The only part that takes effort (if you can even call it effort) is scraping down the sides of the food processor bowl between blending. If you don't have a food processor, feel free to use a blender. Just make sure to continue to scrape down the sides.
I'm so happy with the results, I plan to change up the flavors and see what else I can come up with. Stay tuned!