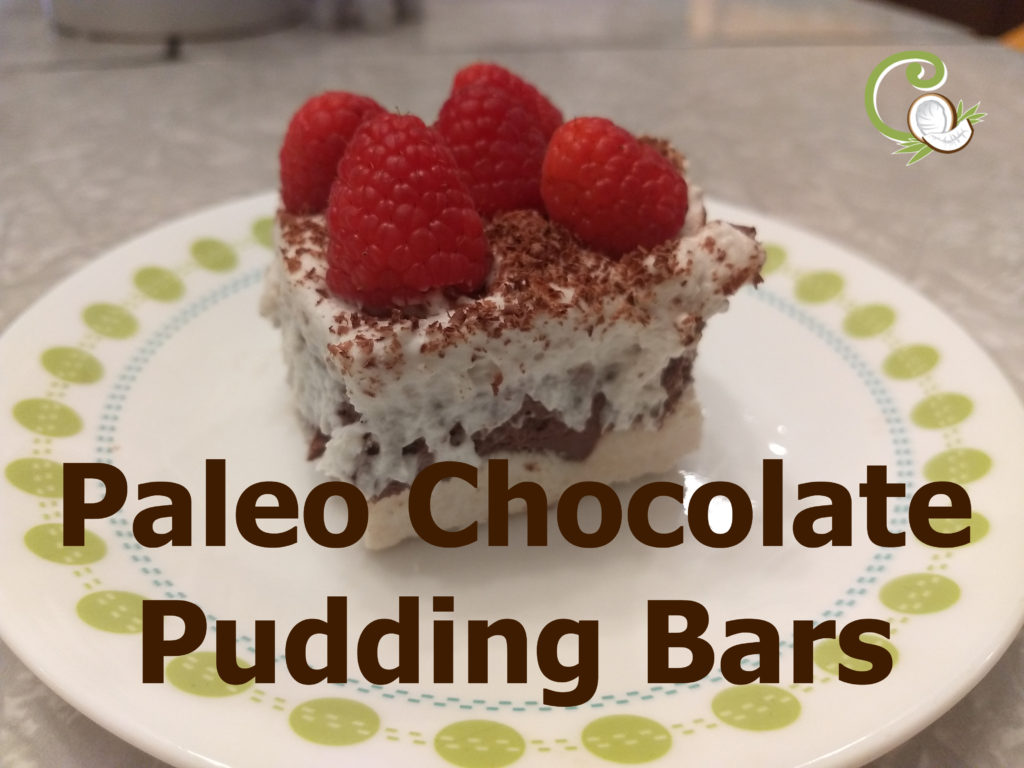 I am a church-going Christian. I have friends of other faiths and we get along well. One thing we all have in common, is that at any given church function that includes, we mostly have the same dishes. We always have the cheesy cornflake potato dish (which goes by many different names depending on your religion), a "salad" that includes pudding and/or whipped topping, ham, and this chocolate pudding dessert. The original chocolate pudding dessert included several tubs of Cool Whip and some Jello Pudding. This version is whole-food based. Win/ win!! I can take this to a church potluck and share it with my fellow Christians and not have a food hangover the next day. And don't worry. You don't have to be a Christian to enjoy this famous church potluck dish.
I can't take full credit for this recipe, because I used the crust from Bakerita's Mocha Almond Fudge Bars (click here for recipe). I recommend only using half the crust recipe for these bars. If you haven't checked out Bakerita yet, you definitely should. Her recipes do not disappoint and are especially great for those of us with food sensitivities.
This recipe is gluten-free, grain-free, dairy-free, vegan (egg-free) and refined sugar free. That means it's good for most food sensitives.
Rather than use a tub of a substance that resembles whipped cream, I use coconut cream as the base. If you haven't tried to whip up coconut cream, you're missing out! It's like magic. Be sure to use either coconut cream or full-fat coconut milk . I always have good results with the Thai Kitchen brand. Make sure it gets at least 4 hours in the refrigerator so the fat and the liquid separate. When you open your refrigerated can, you'll find a solid, white mass on top of the clear liquid. This is exactly what you want. Scoop out the solid part and reserve the liquid to use later in a smoothie. It's delicious!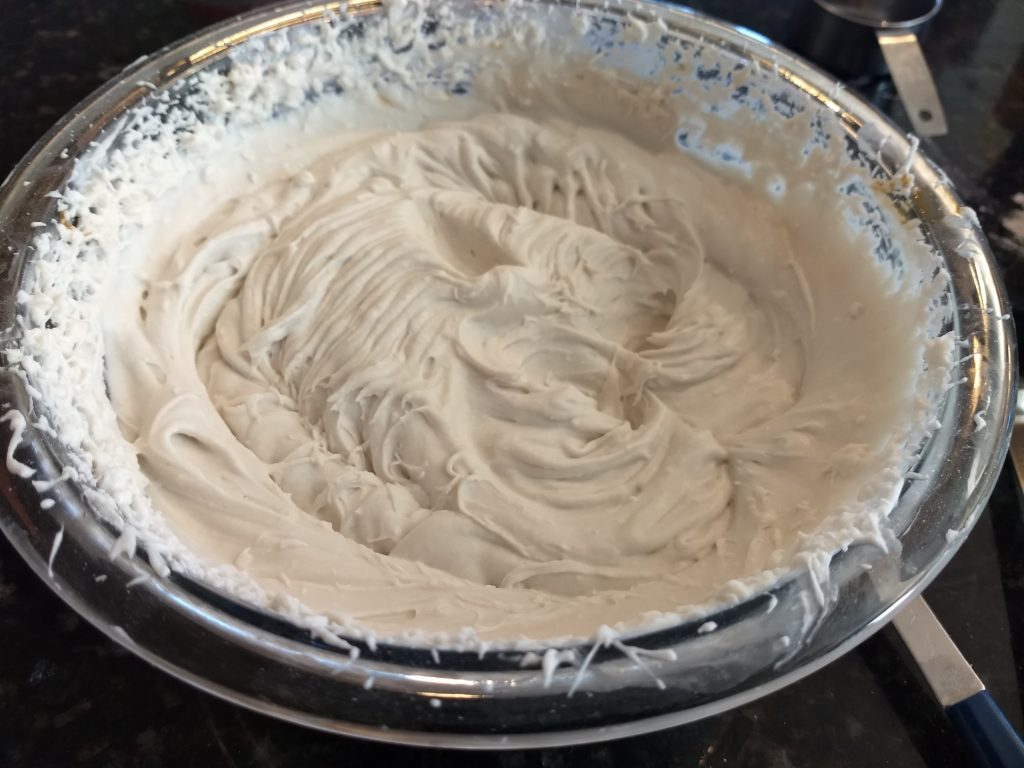 Because I'm on a candida cleanse (I'm sure I'll share more about that another time) I used sugar-free sweeteners. Be careful when choosing sugar substitutes. There are a lot of not so fabulous ones out there. I prefer erythritol, xylitol, stevia and monk fruit extract. My favorite powdered sweetener is Swerve powdered sweetener. Feel free to use a powdered raw or coconut sugar, or even a liquid sweetener like maple syrup or honey.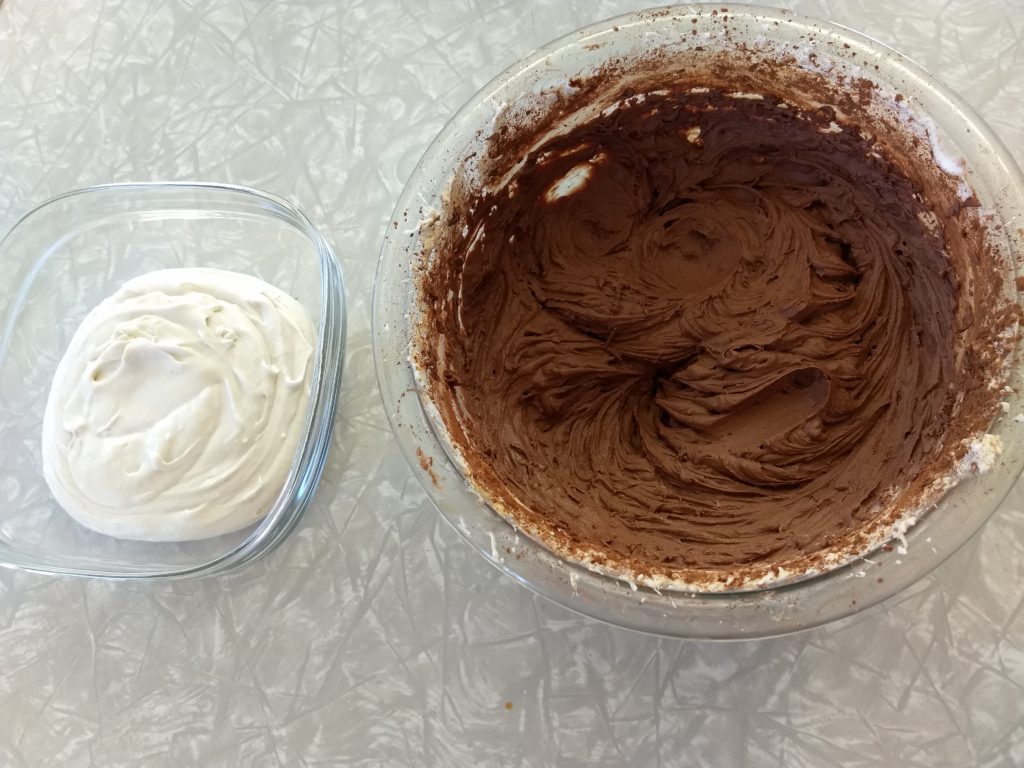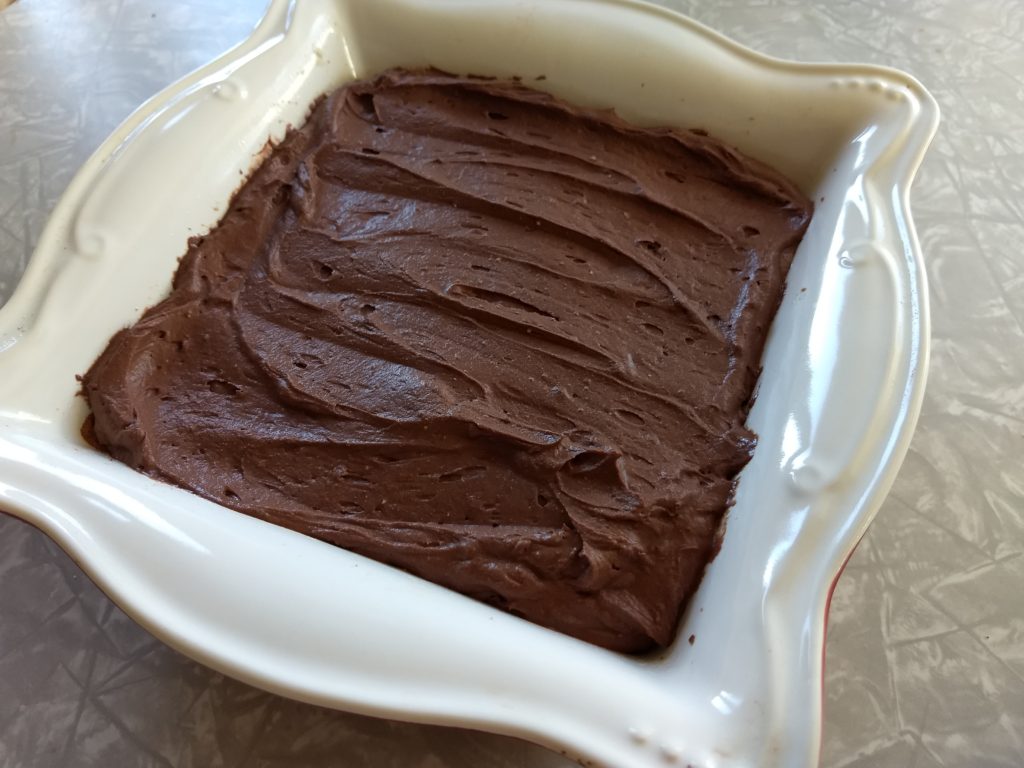 This is a layered dessert but because we use the same base for both cream layers, this recipe comes together quickly and easily. Not as easily as opening a tub of Cool Whip, but pretty darn close.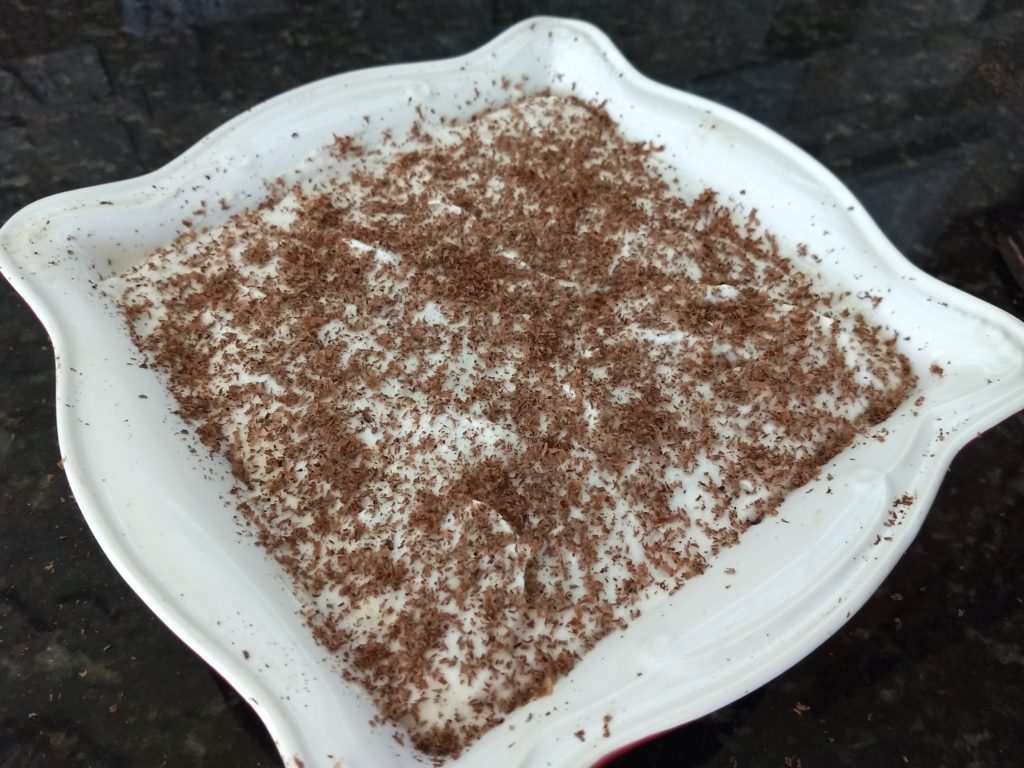 You can top this with whatever you choose. Nuts, chocolate chips or my choice, shaved chocolate. I topped my personal serving with raspberries because that combination seemed delicious to me. It was.